Of the many recent regional cooperation initiatives in the Western Balkans the creation of a so-called Mini-Schengen zone has proven to be the most controversial.
The idea was first mooted in October last year when the leaders of Albania, North Macedonia and Serbia agreed to explore the possibility of creating a passport and duty-free zone that would allow the free movement of people, goods, services and capital between participating countries and invited Bosnia and Herzegovina, Kosovo, and Montenegro to join them.
A subsequent meeting about the initiative was supposed to take place in January or February this year but did not happen, and its future is now unclear. Tensions over religion, elections, and the ongoing Serbia-Kosovo dispute, as well as the Covid-19 pandemic, seem to have caused the initiative to be put on the back burner, at least for now.
"We have a situation in Montenegro where a great polarisation has happened. We have a situation in Bosnia and Herzegovina where relations between the two entities are strained. Then there is the pre-election atmosphere in Serbia and North Macedonia, so it seems that this is not a good time to further force the story of Mini-Schengen," says Jelica Minić, the president of the European Movement in Serbia.
In Montenegro especially, the nature of relations with Serbia has been called into question by church-led protests against a new religious freedom law.
In Bosnia and Herzegovina, relations between the entities of Republika Srpska and the Federation of Bosnia and Herzegovina are traditionally complicated. Entering any Mini-Schengen arrangement with Serbia might be perceived as a boost for Republika Srpska, which already has close ties to Serbia.
The Albanian Prime Minister Edi Rama has supported the initiative from the outset, but Kosovo has fears of entering what former PM Ramush Haradinaj last year called "a Mini-Schengen with Serbia at the helm."
"The reason behind Kosovo's reluctance to join the so-called Mini-Schengen group is related to its bitter experience in the movement of goods and people within the Central European Free Trade Agreement (CEFTA) area," says Arian Zeka, executive director of the American Chamber of Commerce (AmCham) in Kosovo. "Kosovo manufacturers have constantly addressed barriers they have been facing in their attempts to export to fellow CEFTA countries, primarily to Serbia and Bosnia and Herzegovina."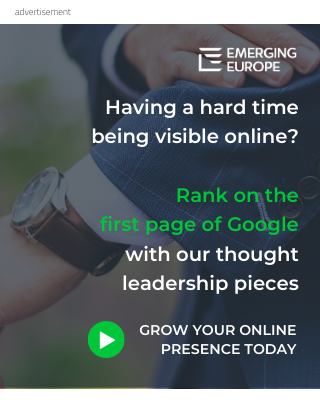 Mr Zeka believes that true regional cooperation is only possible once Serbia recognises Kosovo.
"Naturally, the resolution of political issues, and ultimate mutual recognition between Serbia and Kosovo, and Bosnia and Herzegovina, would also lead to better neighbourly relations, and harmonisation of documents and procedures, thus leading to the removal of all barriers to movement of people, goods, services, and capital. In such circumstances, reluctance would transform into willingness and acceptance to join initiatives," he adds.
Majlinda Bregu, secretary general of the Regional Cooperation Council (RCC) points out priorities have shifted with the emergence of the coronavirus pandemic.
"The situation has changed a lot since March, staring from the priorities for us all – Western Balkan economies included. It is now all about saving lives, keeping people as safe as possible and flattening the Covid-19 curve. Therefore, no one knows what the situation will be like in the world, or in the region for that matter, in a couple of months," she tells Emerging Europe.
Very soon, however, the region will have to turn to cooperation again.
"Once the crisis caused by this pandemic is over, the entire world, and thus the region too, will have to focus strongly on economic recovery. There are around 350,000 businesses in the Western Balkans, 99.7 per cent of them are SMEs. The economic growth of the Western Balkans (for 2020) before Covid-19 was projected at 3.6 per cent, now it is between -1.1 per cent and -3.8 per cent," she adds.
For Ms Bregu, regional cooperation has no alternative.
"Finally, call it REA, SEE single market, or the Balkan Schengen: for us it is clear that cooperation is real politics. Every initiative that helps the Western Balkans to move progressively forward all together is welcomed," she concludes.
—
Unlike many news and information platforms, Emerging Europe is free to read, and always will be. There is no paywall here. We are independent, not affiliated with nor representing any political party or business organisation. We want the very best for emerging Europe, nothing more, nothing less. Your support will help us continue to spread the word about this amazing region.
You can contribute here. Thank you.