There's just one problem with Paul Knott's utterly fascinating and at times hilarious look back at his colourful career as a British diplomat: it comes to an end. It's a fabulous read, and anyone who has an interest in emerging Europe – especially those who spent time in the region in the 1990s – will instantly recognise the chaos and eccentricity of countries in transition, struggling to come to terms with a new, post-communist reality while seemingly unwilling to move too far away from the certainties state planning provided.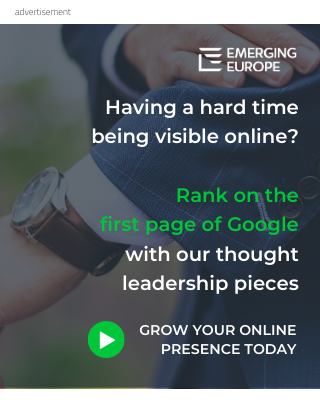 One fabulous description of an early-1990s scene at Bucharest's Otopeni airport in Romania – Knott's first overseas posting – sums up almost perfectly the challenges that post-communist society faced when it came to changing the mindset of its people.
While waiting on the tarmac to pick up the weekly diplomatic bag – part of his duties as a junior member of the UK embassy team – Knott notices that the baggage handlers had developed a system to make sense of the over-manning that was a legacy of communism: "Rather than go right up to the plane, they would park the baggage truck about fifty yards away from the hold so that everyone could get involved in a game of toss the suitcase along a human chain. Some had safer hands than others".
Despite its privations – the early 1990s were a grim time in Romania – Knott clearly loves his time in Bucharest (he devotes almost half the book to it), not least the nightlife, whose venues he describes as "mostly attached to grotty communist-era hotels and decorated in a style that might best be described as working mens' club on LSD meets flood damaged Moulin Rouge."
As he freely admits, however, a young man like himself might have had an even better time had there not been a total ban on embassy staff cavorting with local girls: such was the fear of spies and honey traps even after the fall of the Iron Curtain that the Cold War era non-fraternisation rule had yet to be lifted.
"Contrary to Western propaganda and the impressive record of East European athletes in the Olympic throwing events, very few Romanian women were built for the shot putt. In fact, many of them were stunning – slender yet shapely, with dark hair, sharp, bright eyes and a slinky elegance to the way they moved and dressed. The dissonance between advance perception and reality meant that you could always spot a recently arrived foreign male. He would invariably have a black eye or bump on his forehead, caused by walking into a lamppost when he had found it impossible to keep his eyes on where he was going."
Knott laments that the rules were eased shortly after he left for his next posting, Dubai, which – while on the surface far more attractive than post-communist Romania – is a soulless experience and a place he quickly comes to detest.
Far more agreeable is the then (and, to all intents and purposes, still) police state of Uzbekistan. Knott is clearly far more at home in shabby but very real post-communist industrial outposts than in the gilded, overly salubrious and fake world of Dubai.
"Despite five years of independence from the defunct USSR, Tashkent still looked like a Soviet city with its TV tower, rattling trolleybuses, drab shops, wide, half-empty boulevards and policemen in pizza-sized hats on every corner," he says.
It's in Tashkent that he meets the Kenyan lawyer who will eventually become his wife, and begins to learn how little a diplomat can do to improve human rights: "Even as a cossetted foreign diplomat, two and a half years of meeting relatives of the tortured and disappeared and seeing contacts and friends being beaten or imprisoned becomes too much."
At the time, the UK Embassy in Tashkent was also responsible for neighbouring, war-torn Tajikistan, "an intriguing but tricky role because we were forbidden from travelling to Tajikistan by the Foreign Office's Security Department for the same reasons why we did not have a resident embassy in the first place."
Knott nevertheless tries to visit the country, but does not get very far. His journey – overland – is one of the book's highlights.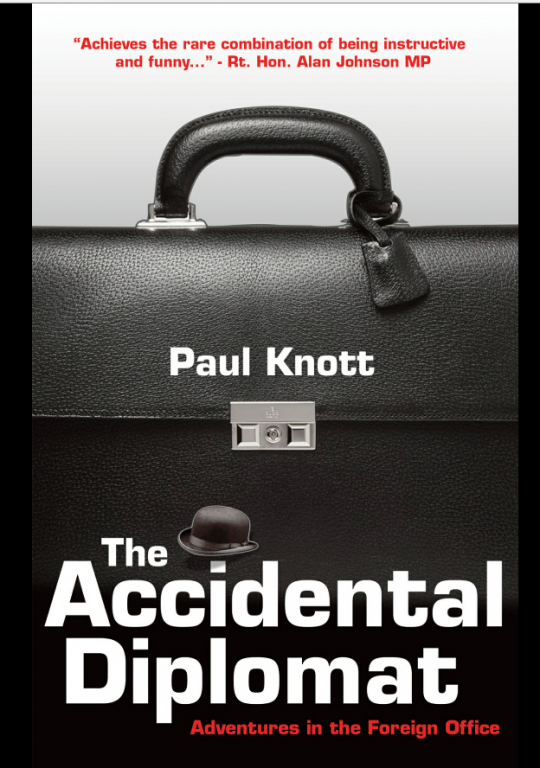 Next is a year in the Ukrainian capital of Kyiv, where he encounters gangsters, meets soon-to-be Tottenham Hotspur legend Serhiy Rebrov, and visits the Black Sea city of Odessa, where, he says, after a few days "you start to find it normal to see someone walking an albino crocodile on a lead down the main street."
He also likes the eastern city of Donetsk, calling it "a fine example of an industrial hell-hole".
His affinity for the city is further enhanced by the discovery that several of the young Ukrainians who work in the British Council office there, "had learnt English on a twin-town exchange programme at Barnsley College. This meant that they spoke excellent English in a perfect South Yorkshire accent."
After a spell at the heart of the European Union in Brussels (a city he loves) Knott's journey ends in Moscow. By now a senior member of the embassy team, Knott and his family suffer harassment from the Chekist goons running the country.
"We had to assume that our phone, apartment and cars were bugged, private e-mails read and internet use monitored. Cameras tracked our movements in and out of the embassy compound, where many of us also lived. I was reliably informed that I was followed around the streets when going about my daily life."
Knott's time in Moscow ends on a high, however: he persuades the Russian foreign ministry to change its vote at the United Nations to permit the transfer of Liberian dictator Charles Taylor to The Hague for trial on charges of war crimes.
Taylor was subsequently sentenced to fifty years imprisonment for his crimes and although still poor and precarious, Liberia has been at relative peace for some time. Its chances of remaining so are greatly enhanced by the removal of Taylor from the scene.
"There are few jobs in the world that enable an ordinary lad from Hull to feel the satisfaction of making such a positive contribution to so many peoples' lives," writes Knott.
Indeed, what makes Knott – and his book – so likeable is the fact that he is not a public school, Oxbridge-educated toff earmarked for the diplomatic service's fast track from a young age. Instead, as a regular lad from the north of England who leaves school with nothing more than five O'levels who begins his working life on Hull's docks, he offers a far more realistic, bottom-up look at life as a diplomat.
The Accidental Diplomat is one of the best books you'll read this year, although I should add a warning: it will give you wanderlust, just at a time when we can't go anywhere…
—
You can buy The Accidental Diplomat by Paul Knott here.
—
Unlike many news and information platforms, Emerging Europe is free to read, and always will be. There is no paywall here. We are independent, not affiliated with nor representing any political party or business organisation. We want the very best for emerging Europe, nothing more, nothing less. Your support will help us continue to spread the word about this amazing region.
You can contribute here. Thank you.