Following Ukraine, Serbia, and Romania, here is the latest in our series of five unpopular opinions about the countries of Central and Eastern Europe.
This week, it's Poland.
---
It's not as Catholic as it used to be
Poland has been described as last Catholic bastion in Europe, and you don't need much knowledge of the country's history to realise that the faith is deeply rooted in its culture. Faith has unquestionably been a source of comfort, and the church played a pivotal role in the fight against communism, the birth of the Solidarity movement, and finally the collapse of the regime.
However, events in recent years have changed the national sentiment towards the church.
First of all, numerous paedophilia scandals involving priests have come to light, revealing a rather ugly side of the Polish Catholic Church and which badly affected its right to claim moral authority.
Secondly, tightening already strict abortion laws in 2020 led to mass protests that for the first time directly pointed the finger of blame at the church.
There were even protests in front of churches, sometimes during mass, demonstrating that many ordinary Poles no longer view criticism of the church as taboo.
The results of a national census currently underway will likely confirm that fewer Poles than ever identify as devoutly Catholic.
It might be time to ditch the oft-quoted stereotype that "97 per cent of Poles are Catholic" for good.
---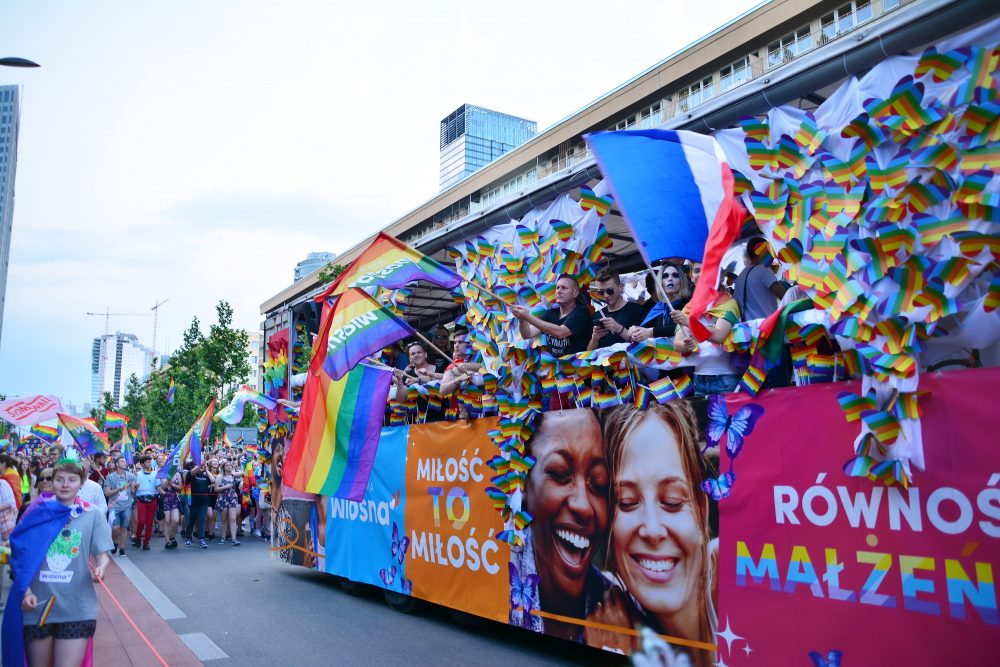 Poland is multicultural
You don't have to read through many Polish comments on Facebook and Twitter to come across some rather appalling hate speech aimed at all sorts of minorities: Jews, migrants, refugees, the LGBT+ community.
But as with just about everywhere, social media is not a reflection of the country at large.
While there are unquestionably still some issues – an even occasional violence – the streets of Poland's towns and cities are now safer than at any time in history: safer for everyone.
Migrants of all backgrounds and races are now part of our community (and many of them speak better Polish than I do), while pride parades take place in cities large and small, with participants always comfortably outnumbering those protesting against them.
The infamous "LGBT+ free zones" are another issue. Yes, they did some damage to Poland's international image but just this week a number of local authorities disbanded them, fearful of losing on EU funding.
---

Not all Poles are raging carnivores
According to Happy Cow's worldwide ranking, Warsaw treats vegetarians as well as London, Los Angeles or Tel Aviv.
With over 50 pure vegan and vegetarian bars and restaurants in the capital, the city can offer those of us who eschew meat a fabulous culinary experience.
It is now not a problem to find vegan versions of schabowy (a typical Polish schnitzel), pierogi (dumplings) or pączki (doughnuts) as restaurants increasingly look to revolutionise (and, if you ask me, greatly improve) Polish cuisine.
And it's not just the capital that's vegan-friendly: vegan food is widely available across Poland.
Due to increasing customer demand, even major supermarket chains (such as Żabka, for example), have introduced their own plant-based brands, while on PKP's InterCity trains you can enjoy vegan food in the restaurant wagon.
---

The trains are not great
After the collapse of communism in 1989 Poland basically had no highways but a reasonably well developed railway network (albeit with poor quality customer service).
But Poles wanted to drive on highways: so that's where the money went.
It took some time but Poland now boasts a decent network of motorways. Some still complain that Poland's highways are too few and too expensive, but if you count express roads, Poland has the fifth most extensive network of highways in Europe. That network that is still in the process of expanding, and its never been easier or quicker to drive around the country.
Sadly, the railway network that three decades ago was the backbone of cross-country travel has been largely neglected, especially in the eastern part of the country.
Yes, there a couple of relatively fast connections between major cities, but there are fewer and fewer reliable trains serving smaller towns, while in larger cities surburban services are generally dreadful.
No wonder the traffic is always so terrible.
---

Not all Poles are monolingual
According to official statistics, Poles perform poorly at foreign languages. Figures from Eurostat suggest that almost 50 per cent of Poles aged between 26 and 64 speak only one language.
But statistics can be deceptive.
Foreigners making their way through Poland's major cities will find that they can communicate easily without reverting to sign language. In some places, English is as widely spoken as Polish. We may not be a nation of linguists, but we do our best.
And how many countries make announcements on trains and buses in English as well as their own language? We do.
Even staff at local and national level government offices are now likely to speak English, and often another foreign language as well.
Of course, the flip side is that people living here from nations who really do struggle with foreign languages (yes, I am looking at you Britain and the US) have less and less incentive to learn a little Polish.
Come on, if we made the effort, so can you.
---
Unlike many news and information platforms, Emerging Europe is free to read, and always will be. There is no paywall here. We are independent, not affiliated with nor representing any political party or business organisation. We want the very best for emerging Europe, nothing more, nothing less. Your support will help us continue to spread the word about this amazing region.
You can contribute here. Thank you.