Fears of an exodus of tech firms from London to elsewhere in Europe have so far proven to be unfounded. Indeed, one Lithuanian start-up is moving the other way.
Lithuanian digital and biometric verification and know-your-customer (KYC) compliance start-up Ondato is moving its headquarters to London, following the successful close of a funding round worth two million US dollars (around 1.6 million euros), led by OTB Ventures.
The company will now be based out of London's Canary Wharf district, using technology developed in its research and development centre in Vilnius, where the start-up was founded.
Ondato's platform provides a complete compliance management solution with photo and live video identity verification, data monitoring, screening, due-diligence, risk scoring and case management.
---
---
Ondato captures a biometric three-dimensional map of an individual for user identification, providing a higher level of identity assurance than those previously used by large gig economy businesses.
According to Liudas Kanapienis, founder and CEO of the company, the unified platform approach frees up client time to focus on primary business, while all the KYC and verification needs are taken care of through one platform.
"We can help make all those processes that relate to compliance and regulation efficient, and even beneficial for the business by getting more information in one single step," he says. "We can make the onboarding process and the compliance itself more efficient, so that firms do not require lots of compliance officers. That's our target, and that's why companies are choosing us as their solution provider."
Undeterred by Brexit
Since the United Kingdom voted to leave the European Union in 2016, Brexit has had many worried about the future of business relations between the UK and the rest of Europe.
But as far as Ondato and it's CEO are concerned, the country and its capital London remain an appealing destination for growing and scaling start-ups.
"In general there was no question that London and the UK as a country will remain the hub of financial institutions and the leading innovation hub," he tells Emerging Europe. "The UK remains a business capital for Europe and we are excited to call London our new home – undeterred by Brexit."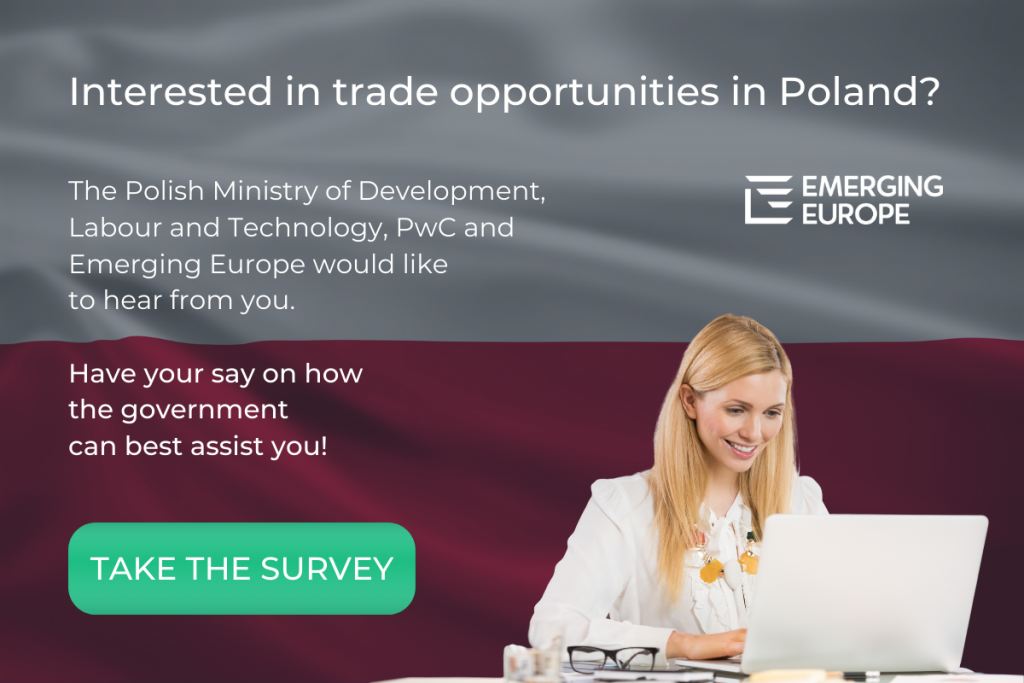 The company is expecting benefits from its move to London, especially being able to access the network of London's start-up activities and the fact that the UK is a larger market than those in which it has operated previously.
Growing demand for digital solutions amid pandemic
As with many other companies in the digital space, the ongoing Covid-19 pandemic has been both a challenge and an opportunity for Ondato.
The growth in the digital economy related to consumer behaviour shifting more towards the use of online services has also helped grow Ondato's business. Many companies have found themselves in need of implementing digital verification and onboarding tools, which has expanded the use of Ondato's platform beyond just the financial sector, its main focus.
Ondato now has over 150 clients across 24 countries, from gig economy start-ups to major corporate banks. Ondato's annualised revenue has grown by more than three times since the start of 2020.
"It really made an impact and made suppliers, solution providers, and other types of service providers understand that they have to look for the solutions that would enable them to operate online," Mr Kanapienis explains.
Expansion to other markets
With the seed round now complete, Ondato is looking to expand its product development and research centre in Lithuania, while also expanding to the UK, Germany, France and Spain to achieve further growth with some of Europe's largest digital businesses.
"We see huge potential for Ondato in this vast market for user identity and compliance," says Adam Niewinski, managing partner at OTB Ventures. "Many businesses from financial institutions, insurance companies, online retailers or car rental businesses – they all face the requirement in the digital economy to know your customers, meet compliance and combat fraud.
Expanding to different markets will, according to Mr Kanapienis, allow the company to use competences from those countries and establish bases that will let them cover different language markets.
As consumer behaviour continues to shift to online services, there is an air of optimism with companies such as Ondato who provide essential parts of online businesses in a regulatory environment that is taking security and verification increasingly seriously.
"Amid the unprecedented global disruption of 2020, agile start-ups such as Ondato have rapidly grown to meet the new needs of an increasingly digitised economy. New consumer trends and business processes have been formed and we look forward to further growth in the year ahead with the backing and expertise of OTB Ventures," Mr Kanapienis concludes.
—
Unlike many news and information platforms, Emerging Europe is free to read, and always will be. There is no paywall here. We are independent, not affiliated with nor representing any political party or business organisation. We want the very best for emerging Europe, nothing more, nothing less. Your support will help us continue to spread the word about this amazing region.
You can contribute here. Thank you.