The Warsaw Stock Exchange's NewConnect market passed several impressive milestones in 2020, despite a year of pandemic and economic turmoil, proving that capital markets can work in the CEE region, and work well.
The Warsaw Stock Exchange's (GPW) NewConnect, a multilateral trading facility (MTF, also known as alternative trading system in the US), was established in 2007 with the idea to allow smaller and newer companies to be listed in a way that is much less burdensome and much cheaper than a traditional stock exchange IPO.
For NewConnect, which currently lists 373 companies, 2020 was a landmark year in terms of turnover.
In November, total equity turnover grew 926 per cent year-on-year to 1.5 billion Polish zloty (around 327.6 million euros) while electronic book order equities also stood at 1.5 billion zloty, representing a 942.2 per cent year-on-year increase.
---
---
The figures for the market for the first half of the year are also impressive, with turnover reaching 4.1 billion zloty (895.4 million euros), and the best monthly turnover coming in July, exceeding two billion zloty.
Fourteen new companies were listed on NewConnect, and two companies made the move from NC to be listed on the GPW Main Market in 2020.
Despite Covid
According to Piotr Borowski a management board member of GPW, over the last 13 years NewConnect has exceeded expectations.
"Even with the Covid-19 pandemic and the turmoil  in the economy we still had companies come into this market," he tells Emerging Europe.
It's a definite sign that the NewConnect market is achieving growth, and maturing.
Mr Borowski says this has been visible in two areas. Firstly, NewConnect obtained the status of an SME Growth Market according to EU regulations in 2019. Secondly, foreign brokers and investment banks have also decided to join NewConnect for trading companies listed there, with notable examples being Interactive Brokers and J.P. Morgan in 2020.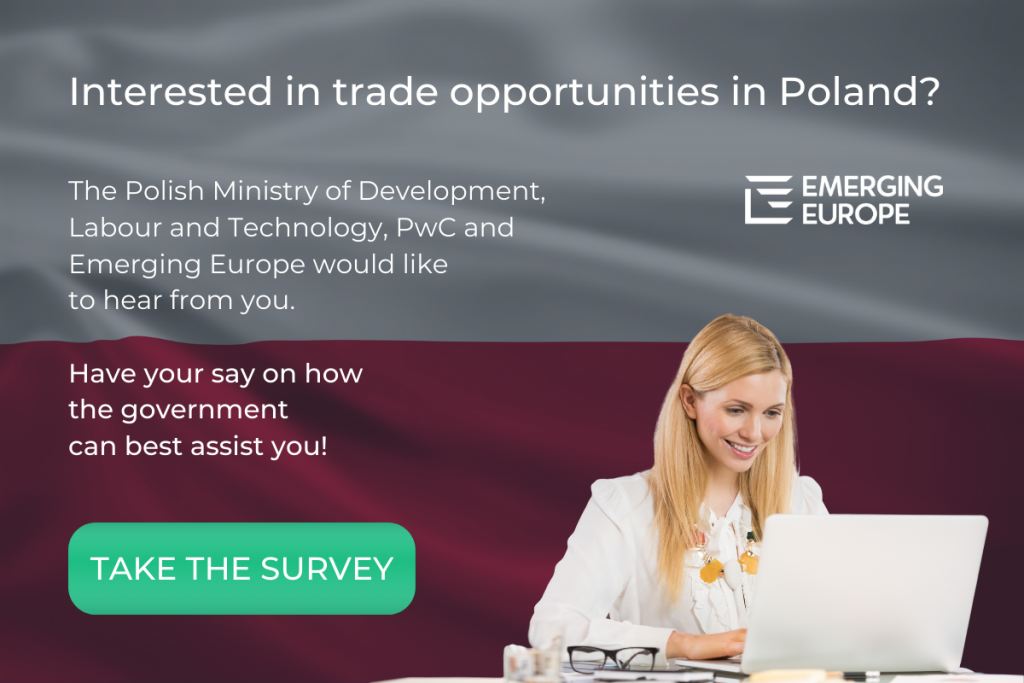 "It means that companies that are released on NewConnect and the market itself are more interesting also for institutional and international investors," he explains.
NewConnect is also doing well compared to similar MTF markets in Europe. When it comes to the number of companies listed, NewConnect is in Europe second only to the London Stock Exchange's Alternative Investment Market.
The real strength of NewConnect, however, is how it allows younger and smaller companies to access the capital market and get funding from investors, especially since these companies often have riskier ideas that traditionally conservative banks won't fund.
Appetite for growth
"NewConnect is a good start in the capital markets for a small company that has a strategy and wants to use the instruments of the capital market for its further development," explains Mr Borowski.
One such company is Bio Planet, which has been listed on NewConnect since 2015 and has managed to gather 1.8 million zloty (around 393,000 euros), which helped it build its logistics centre.
"I think that NewConnect can help small companies find more capital. Loans from banks are actually cheap in Poland, but small companies need some level of their own capital, and NewConnect can help," Sylwester Strużyna, Bio Planet's CEO tells Emerging Europe.
While Bio Planet doesn't currently have plans to move from NewConnect to the main GPW market, many companies have successfully made that leap— since 2007 seventy in fact, , according to Mr Borowski.
"It was one of our goals to be the full value chain from the beginning to the end and NewConnect is the first step on the capital market," he says.
It is also clear that companies in the so-called "new economy" sector are waking up to the benefits that MTFs can bring.
"We see more companies from sectors like biotech, medicine, and gaming development, so the market was created for these kinds of companies and now they appear on it," adds Mr Borowski.
In the last three years (2018-2020) there were 44 debuts on NewConnect. The vast majority of the companies were from sectors such as IT, software, the video and gaming Industry, healthcare, and biotechnology.
A chance to shine
While access to capital markets is the main draw of NewConnect for companies, there are also other advantages.
Companies that get listed on the market become more visible to potential investors. There are also benefits for investors in companies that have attracted crowdfunding, as NewConnect can help them get more liquidity and transparency.
The current year has been good to capital markets in general, and NewConnect has taken advantage of the low-interest rates offered by banks that have pushed many retail investors to rethink their investment strategy.
Low-interest rates have made capital markets more attractive.
"Many people moved money to the capital market and it's a window of opportunity for companies to get this capital for development. It's been a very interesting and important structural change," says Mr Borowski. "We hope that most of these investors will stay on the capital market for a longer time. We see new projects coming to this market, new companies, and we are quite optimistic."
Things are definitely looking up for NewConnect, a market that Przemysław Kwiecień, investment advisor and chief economies at XTB, a Poland-based brokerage firm, says has been "underground" for quite some time. But there are still challenges ahead.
"NewConnect used to be in the shadows… Now the challenge for the market is to actually overcome the 'underground' status where price reactions often precede news releases," he says. "It's a bit of a paradox – in order to grow long term NewConnect should avoid being a place of just speculation and become a market for investors, a difficult thing as it's speculative opportunities that helped growth."
Emerging NewConnect
Nevertheless, optimism runs high in the NewConnect camp, as turnover figures in the second half of the year have so far exceeded 14 billion zloty (three billion euros), thus ending the year on a very high note.
Market capitalisation has also seen sharp rise, to 4.4 billion euros in 2020 compared to last year's 2.2 billion euros. In a region that has traditionally struggled with establishing serious capital markets, Poland and the Warsaw Stock Exchange have long stood as an example of things done right.
Now, it seems, the time has finally come for the region's alternative trading systems too.
—
Unlike many news and information platforms, Emerging Europe is free to read, and always will be. There is no paywall here. We are independent, not affiliated with nor representing any political party or business organisation. We want the very best for emerging Europe, nothing more, nothing less. Your support will help us continue to spread the word about this amazing region.
You can contribute here. Thank you.