Serbian outsourcing firm Quantox Technology has big plans for 2022, from acquisitions to a start-up accelerator aiming to assist promising young firms on their path to market.
Vuk Popović, the founder of Quantox Technology, makes no qualms about the fact that the firm, now a multinational enterprise with 13 offices across seven countries (Serbia, North Macedonia, Montenegro, Bosnia and Herzegovina, Ukraine, Romania, and Germany) started out small.
Very small, in fact.
"Initially, when I founded the company in 2006, it was a one man show," he says, speaking to Emerging Europe from Quantox's head office in Belgrade.
---
---
Popović by then was already a seasoned entrepreneur: he began his career as a teenager, in affiliate marketing. "I got my first cheques at the age of 14," he says.
Quantox Technology today employs around 450 people across its many offices, with the baulk of the team in his native Serbia. It offers customised web development and IT consulting services to firms of all sizes, from the US, Canada, Western Europe and – more recently – Israel.
"We had been planning to open an office in Tel Aviv before Covid-19 made travel to Israel difficult," he says. "It's still something that we want to do."
The site of Quantox's growth right now however is Germany, where Popović is developing a sales team and wants to add 20 developers this year, as it moves into new areas of operations, such as the implementation of different software, including Microsoft and AWS.
"Indeed, we have just partnered with Microsoft, and we are looking forward to doing much more of this kind of work, not just web development," he confirms.
Besides temporarily halting Quantox's Tel Aviv plans, Covid-19 affected the business in other ways.
"In the month after the pandemic arrived in Serbia, on March 15, 2020, business dropped sharply, by around 20 per cent," Popović says. "But after that, business doubled, it went through the roof."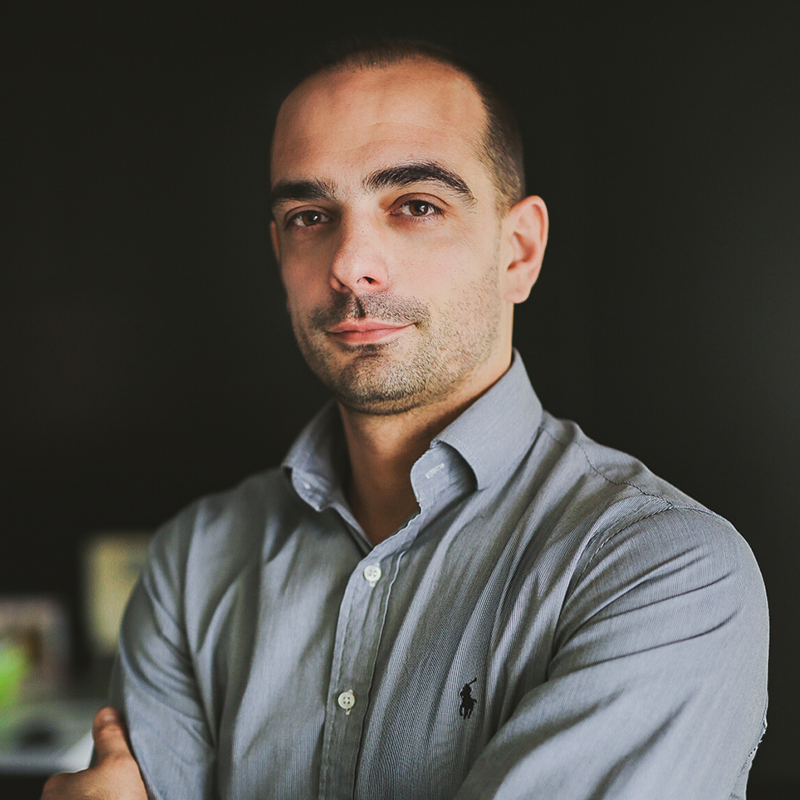 Finding and keeping talent
According to the Quantox founder, Serbia right now is a "hotspot" for outsourcing and product development: something that he admits can make finding talent difficult.
"We are competing for employees with some of the world's biggest players. Microsoft's largest research and development centre in Europe is here in Belgrade, with 500-600 people."
One of the ways that Quantox is trying to recruit and retain talent is with is Quantox Academy.
"It's proven to be very successful," says Popović. "For some years now we have been taking on interns and developing them into future employees and co-workers.
"Last year, in September, we had had a big intake of 100 interns, and in December 67 of them completed their internships: we immediately hired them all."
Quantox also prides itself on being a good place to work. It had implemented a policy of remote working for two months of the year prior to Covid-19, which made the adjustment to full-time remote working much easier.
"It did not catch us by surprise," adds Popović. "We try to stay positive; we try to be close to our employees. We regularly visit the regional offices, the offices in other countries. We make sure that we stay connected."

'Demand is huge'
As the Covid-19 boom in outsourcing has demonstrated, there is still enormous scope for the industry to grow. Popović says that demand is huge. "Every day we are being asked for developers. Just last week we signed a deal for 120 developers through until the end of 2022. We could do no more sales at all this year and still grow by around 80 per cent."
But sales are precisely what Quantox is about to do, with Popović revealing that the Germany office will be the centre of the newly developed sales team.
"Until now most of our clients have come through recommendations, personal connections, upselling. We have also been present at a lot of conferences and events. But with so much business out there we are now looking for better paying clients.
"Certainly, the problems with access to talent is something to think about, but I do not see it hampering our growth. It is a problem, but it is a great problem to have."
Quantox will also be growing in 2022 through a series of acquisitions. Last year it purchased a Serbian mobile boutique that will allow it to boost its mobile development offering and is currently negotiating two more acquisitions for 2022. "This time firms doing much the same as we do, but with different clients," says Popović.
Then there is QLabs, a start-up accelerator, offering early-stage ideas business development assistance, legal, and go-to-market help.
"We are actively looking for good start-ups to sign up," says Popović. "At the beginning we will identify start-ups but as the project grows, we hope that start-ups will begin to come to us."
Quantox has set a target of 10 start-ups a year for its QLabs programme, which Popović confirms is not limited to Serbia.
"We are looking around the region and – why not – worldwide."
---
Unlike many news and information platforms, Emerging Europe is free to read, and always will be. There is no paywall here. We are independent, not affiliated with nor representing any political party or business organisation. We want the very best for emerging Europe, nothing more, nothing less. Your support will help us continue to spread the word about this amazing region.
You can contribute here. Thank you.