Since Romania first instituted a nationwide lockdown on March 17 I have left my apartment on just four occasions: thrice to shop for food, and once to collect a new barbeque I had ordered online (try telling me that a barbeque is not an essential item). We don't have a garden per se, but we do have access to a small courtyard where each Saturday the four of us gather to grill mici, steaks and spend an hour or two as a family away from our phones, tablets and other screens. The kids have left the apartment just once, to buy bread and milk from a local shop.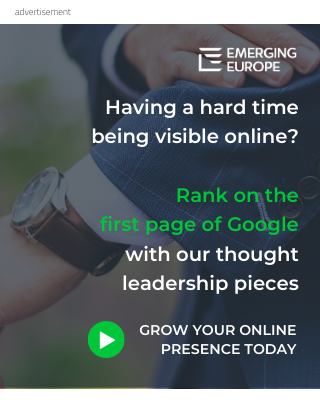 Like most people in Romania, we take the threat posed by the coronavirus seriously. We are also aware that the more we stay inside now, the quicker this nightmare will be over and we can resume something that at least resembles normal life. It would be easy to bend the rules (it's always easy to bend the rules in a country that takes pride in ignoring them), but for the common good we do as we are told: we stay at home.
Unfortunately, as with a number of other countries (the UK being a prime example) there is a sizeable minority in Romania which is not taking the lockdown seriously. This is partly down to personal irresponsibility, and an unwillingness to obey government guidelines, but also partly the fault of the government itself, which beyond the odd display of force (the army was very publicly paraded on the streets of Bucharest a couple of weeks ago) has policed the lockdown in a casual, almost carefree manner.
Romania's government has not had a good crisis so far. Its measures to mitigate the economic impact of Covid-19 have been underwhelming, although given that the county is – to use a technical term – skint, its room for fiscal manoeuvre is extremely limited.
More than one million people have been made unemployed since the beginning of March, their numbers swelled by hundreds of thousands of Romanians returning home after losing their jobs in Italy, Spain and the UK. It's no wonder that so many are keen to take any opportunity to head abroad once again, even if only for seasonal work, picking asparagus and forest fruits in Germany. The scenes this week at an airport in Cluj, in Transylvania, spoke volumes.
However, of even greater concern than the government's lack of fiscal measures to help out small and medium-sized businesses, the backbone of the Romanian economy, has been its muddled guidelines regarding the lockdown itself. Communication has been poor: clear, concise, easily-understood instructions have been severely lacking.
Instead, official announcements have been cloaked in the jargon known in these parts as limba de lemn (wooden language): the stilted, overly-official discourse that was commonplace across emerging Europe before 1989, but which survives to this day. Limba de lemn allows weak officials to hide behind a façade of authority conveyed by their office, not by their personal ability to communicate and command respect.
There is no better example of limba de lemn than the original lockdown announcement, which bizarrely stated that the order to stay at home was merely a 'recommendation'. A recommended order. There was embarrassed laughter across the country.
The result was predictable. On March 21, an unusually hot day for the time of year, parks and open spaces across the country were full of walkers, joggers, picnickers and much bonhomie, with people well aware that a mere recommendation need not be obeyed.
At the time, Romania had confirmed just 367 cases of coronavirus. The first deaths were not recorded until the following day. By the time a new order had been issued to remove the word 'recommended' it was too late.
Since then, while we have in theory been in lockdown, the vast number of exceptions – for example, almost all of the country's two and half million public servants are still travelling daily to work – have seen infections (now over 6,000), and deaths (approaching 350), increase at a rate that is not yet alarming, but which does suggest that stricter measures should have been put in place. Public transport continues to operate, and traffic on Bucharest's streets – even a secondary street such as that on which I live – is still far too heavy to suggest that the city is in lockdown. Bucharest's markets were yesterday packed, as locals stock up for Easter. At 8am there were long queues at the local supermarket.
Indeed, Easter – which in the Orthodox world falls next weekend – causes me great concern. It's usually the biggest holiday of the year, with families getting together to attend midnight church services before eating Cool Hand Luke quantities of boiled eggs and roast lamb. I fear that many people will take the opportunity offered by the somewhat relaxed lockdown measures to do much the same as they would any other Easter. I hope I am wrong, but the crowds we will undoubtedly see at markets and supermarkets next weekend could be the beginning of a new wave of infection, just as we should be glimpsing light at the end of the tunnel.
At least the churches will be closed. Credit where it is due – the patriarch of the Romanian Orthodox Church has told worshippers, in no uncertain terms, to stay at home. There will be some individual priests however who will ignore the patriarch and will at least attempt to hold clandestine services. Should the police intervene, Romania's religious far-right will cry martyrdom.
There are already fundamentalists comparing the closure of churches at Easter to the end of the world, a sign of an impending new world order in which all traces of faith is erased. It has become their only concern: the state of Romania's hospitals, the growing number of deaths and infections and the collapse of the economy are of little importance. All they want is for the churches to reopen. Fine by me, but why stop at churches? Reopen everything – pubs, clubs, bars and restaurants – and let's get back to normal. We can pretend Covid-19 doesn't exist.
Or, we could listen to the patriarch, and recall Corinthians 3:16, "Don't you know that you yourselves are God's temple and that God's Spirit dwells in your midst?"
In other words: this year, God will come to you.
Then there's the question of the country's huge diaspora, which usually returns for Easter. They have been told to stay away, but will they listen? A lack of flights should keep numbers down, but many tens of thousands may still try to make the trip by car.
Romania is at a crucial point in its coronavirus journey. As with many other countries in emerging Europe, the numbers are not yet as horrific as elsewhere (perhaps because of the prevalence of the BCG vaccination: more on that here). But they are still far worse than they should be due to the sorry state of healthcare.
A post-Easter explosion of cases would be fatal to the country in the short, medium and long-term. Missing the most important and beautiful church service of the year is not ideal, neither is missing out on eating and drinking with friends and family.
But it is necessary if we are to bring about an end to Covid-19 in Romania and return to normal life, where we are able to attend church, eat out and visit friends and family. Ideally, the government would put in place a total curfew from next Friday evening to the following Monday morning. In an election year, it will be reluctant to do so.
At a time when we need real leadership and tough decisions, we are not getting anything of the sort.
—
Photo: Inquam Photos / Alex Nicodim
—
Unlike many news and information platforms, Emerging Europe is free to read, and always will be. There is no paywall here. We are independent, not affiliated with nor representing any political party or business organisation. We want the very best for emerging Europe, nothing more, nothing less. Your support will help us continue to spread the word about this amazing region.
You can contribute here. Thank you.