Ukraine is known as Europe's breadbasket and has close to a third of all the arable land area in the whole EU: some 34 million hectares. 70 per cent of that land is highly fertile black soil with a depth of up to six metres deep.
Elena Voloshina, country representative of the International Finance Corporation in Ukraine, spoke to Andrew Wrobel about the challenges and opportunities in the agricultural and energy sectors, where the IFC is strongly engaged in in Ukraine.
What role is the IFC playing in Ukraine and what are you focussed on right now?
The IFC has partnered with the Ukrainian government and other donor organisations, and is trying to address the serious challenges that the country is currently facing. The way we do that is by coordinated investment in selected projects, as well as advisory services: we operate a fairly extensive advisory programme, whereby we create a business-enabled environment; we help small businesses access finance and we also develop new products for the market and establish new markets.
Of course, we recognise certain areas where we can add value and there are three mains areas: agribusiness and food products, the financial sector and energy and energy efficiency.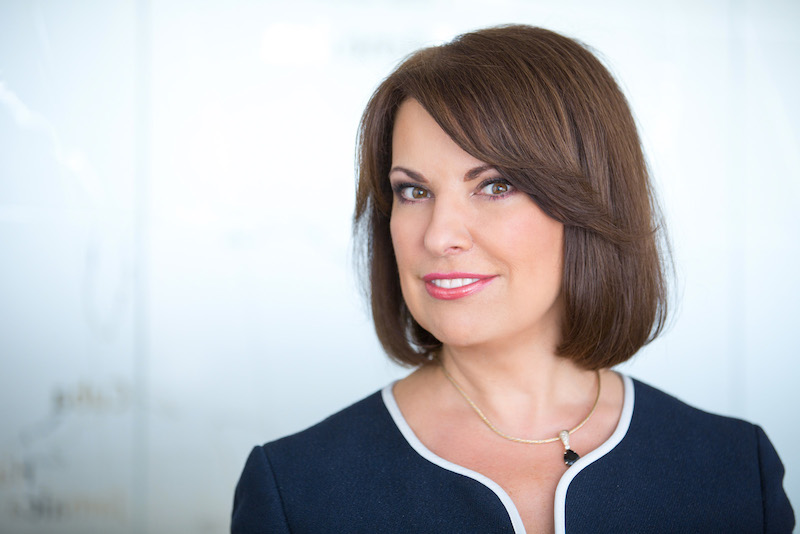 From the three sectors you mentioned, I am particularly interested in agriculture and energy. If we look at the agricultural sector, it is clear that Ukraine offers enormous opportunities but what are the main challenges?
As we see it, the number one challenge would be access to financing. Larger companies can probably raise financing both in and outside Ukraine but it's the medium and small ones that are suffering. Hence, part of the work that the IFC is doing here is also to offer other instruments such as promissory notes, crop receipts and risk-sharing guarantees.
The second challenge is land reform. It looks as if there is a need to start thinking and designing a programme for land reform and the World Bank Group is putting together an advisory component, whose goal would be to identify the best way to move forward.
The third challenge is the overall business-enabling environment. There has been a lot of progress in certain areas such as deregulation; reforms of state companies, the banking sector and the energy sector, but, overall, the business environment is far from perfect.
Yes; I believe that in a recent study two thirds of all members of the European Business Association in Ukraine said that the business climate needs further improvements. Going back to land reform, what do you think are the key issues, that need to be addressed?
First of all, it is a very socially and politically sensitive issue which is why every government that has been in power has tried to put it on hold. Secondly, there is opposition from certain large agri-holdings which have found a way to operate on a long-term lease basis. Unfortunately, this is not sustainable, going forward.
There needs to be comprehensive reform but it also has to be tackled very carefully so that the people in the rural areas do not suffer. This needs to be approached cautiously and with the proper institutions in place and with a proper information campaign.
Once this reform has been introduced, new opportunities will open.
First of all, we must not forget that Ukraine is a natural attraction in the agricultural sector. Up to 30 per cent of the world's black soil is available here. In addition to that there is skilled labour available here. Plus, all the leading global players are here. They are now moving from agricultural processing to logistics.
A lot of that is already happening. There are three large logistics projects, two of which have already been completed. The Bunge Terminal was recently opened in Mykolaiv on the Black Sea. There is also Cofco, Mykolaiv, run by the Chinese.
Finally, there is also a project that the IFC and the EBRD are planning to finance, which is called MV Cargo. It is a green-field grain terminal that will be located in the Port of Yuzhny, located in Ajalyk Estuary on Ukraine's Black Sea coast, approximately 30 km from Odessa. Once completed, Cargill Inc., a leading global agriculture commodities producer and trader, is expected to purchase a 51 per cent of stake and will become a major user as well as operating the terminal and berth. The construction works have already started.
So … agricultural logistics. Where else?
It will still be in the food processing sector, but not so much in primary agriculture but in developing niche areas and value added products. Just to give you an example, there is a company called Agrofusion, which both the ICF and the EBRD are providing financing to. They're now one of the largest producers of tomato paste and they supply global markets.
When it comes to primary agriculture, there is also room for more efficiency. Ukraine currently produces between 50 and 60 million tonnes of grain with international experts saying that this output could be doubled or even tripled, but that would require operational efficiency.
We have also discussed energy. What are the biggest challenges there?
I think I need to start by saying that significant reforms have been carried out in the sector so far; for example, the rebalancing of the tariffs between households and the industrial consumer which had been an opportunity for corruption for a long time and which had brought distortion to the market. There is also a certain amount of progress being achieved in the implementation of the Naftogaz corporate governance action plan and an independent supervisory board of Naftogaz has been established.
So the unbundling of gas transmission is a stepping stone into a broader reform in the gas sector. There is also some progress in terms of decreasing Ukraine's dependence on gas supply from Russia. In fact, the country hasn't bought any gas from Russia, for quite some time.
What needs to happen is further reforms of Naftogaz, further progress in allowing and enhancing the local private sector exploration and extraction of gas and also slowly moving towards bringing in the private sector financing for gas purchase.
When it comes to electricity, what is needed is: better private sector participation; the introduction of a level playing field, for all the players on the market and further privatisation of the energy distribution companies, which should be done in a very transparent and efficient way with international advisers.
What about renewables?
There is certainly huge demand for renewables. We think that the tariffs are quite attractive for private and international players to come in. There are certain improvements that need to be made in the regulation area and we are part of the working group. Wind energy seems to be the one that is progressing the most but also solar and, of course, biomass.
We would like to help set up independent biomass processors that would collect waste from smaller farmers, as we believe there is a lot of potential in that space. This is because the nature of Ukrainian agriculture means there are a lot of biomes available and so far it is only the large agri-holdings who are doing this. The supply chain and the logistics haven't been worked out yet.
What opportunities do you see for international players in the energy sector?
We feel that if the privatisation of energy distribution companies is put on the right ground, with a proper process put in place, there is potential for international investors there. There are also opportunities in gas extraction as Ukraine could benefit from Western technologies, and in renewables.
Couldn't privatisation help foreign companies enter the market?
Well, investors need a platform, a kind of entry point, and privatisation could serve as one. Ukraine still has over 3,000 state-owned companies. They need to be privatised, but the process has to be organised in a correct manner so that investors can participate in it.