Bulgaria, Czechia, Poland and Romania can be important drivers of Europe's green recovery and climate efforts through clean energy investment, a new report has revealed.
The report, Investing in the Recovery and Transition of Europe's Coal Regions, carried out by Bloomberg Philanthropies and BloombergNEF (BNEF), looks at the transition of the power sector in the four key Central and Eastern European economies as part of Bloomberg Philanthropies' partnership with the European Commission's Coal Regions in Transition Platform.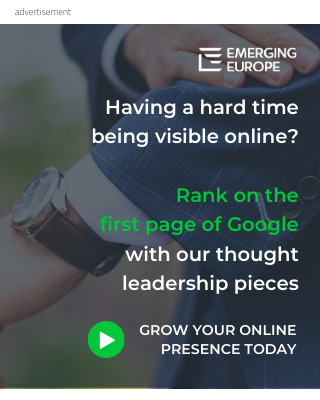 It shows how current market conditions and existing policies can accelerate the transition away from coal to cleaner, more affordable sources of energy. The BNEF paper maps least-cost transition pathways revealing the untapped economic gain that will result from a speedy transition towards cleaner energy. For these critical countries, the report outlines how the transition to renewables can unlock 54 billion euros in investments and create 45,000 jobs – just the kind of stimulus the economy needs to recover from Covid-19.
Poland, Czechia, Romania and Bulgaria are among the EU's most coal-intensive economies that have not yet defined a plan to phase-out the fuel. Between them, they have more than 50GW of coal and lignite still on the grid, and this accounts for nearly two-thirds of Europe's coal capacity not covered by a coal exit policy.
The report was launched in conjunction with remarks by Michael R. Bloomberg, founder of Bloomberg L.P. and Bloomberg Philanthropies, Frans Timmermans, executive vice-president of the European Commission for the European Green Deal, and Michał Kurtyka, Poland's minister of climate on the status of the clean energy transition and green recovery efforts in Europe's coal regions. At a virtual meeting the three men highlighted the unique opportunity for Europe to accelerate the region's transition away from coal towards clean, renewable energy sources with the support of its ambitious Covid-19 recovery plan. Discussions also recognised the key role of Europe's coal countries, regions and local authorities in advancing the transition.
"Growing the economy and fighting climate change go hand in hand, and BNEF's latest report shows that there's a smart economic way for countries that still rely on coal to phase it out quickly, right now," said Michael Bloomberg. "By investing in clean energy, governments in Central and Eastern Europe can help drive the economic recovery from Covid-19, while also reducing air pollution, improving health, and slowing the effects of climate change."
"To become the world's first climate neutral continent, we have to turn the page on coal. Letting go of an industry that has provided jobs for decades will not be an easy process but Europe is ready to support it. Poland, Czechia, Bulgaria, and Romania can become leaders in Just Transition and switch from coal to clean while contributing to industrial leadership of Europe," added Mr Timmermans.
The BNEF report maps least-cost transition options for four key power markets in Central and Eastern Europe. This is the first time BNEF has used its New Energy Outlook modelling tools to explore the transition of these countries' power markets, finding that by 2030 the least-cost scenario would allow these four countries to reduce their power sector emissions by 48 per cent from 2018 levels. Taken together, new renewable capacity in these four markets could bring up to 53.7 billion euros in new investment.
"As the EU aims to slash its emissions by 55 per cent from 1990 levels and adopt a green recovery strategy, it will need to accelerate the pace of transition in the power sector, which accounts for the largest share of EU greenhouse gas emissions," said Jon Moore, CEO of BNEF. "This report highlights the opportunities generated by the decarbonisation of central and eastern European countries, which could halve their power sector emissions on an economic basis under current market and regulatory conditions."
Poland relies most heavily on coal, but has also generated considerable momentum in renewable energy over the last year. Its auction programme is gathering pace and bringing in competitive prices for onshore wind and solar. However, its updated 2040 power sector targets were released in November 2019, and still envision more than 23GW of coal and lignite online in 2030. Although the coal sector has been experiencing a long-term slowdown in output and growth, the discussion on decarbonisation remains political. Governments have historically been careful not to antagonise unions, and so have avoided any explicit announcements on a coal phase-out.
European Council conclusions from mid-December exclude Poland from a goal of net-zero by 2050, but stated an aim to return to the issue in 2020. Additional 'just transition' funding included in the green recovery plan will help Poland in reconsidering its climate and energy strategy.
Discussion on the future of the power sector in Czechia meanwhile is at a crucial stage. The country's Coal Commission is preparing a detailed plan for coal phase-out, looking at the timeline, associated regulatory steps, and transition mechanisms in mining regions. The results of this study should be ready by the end of 2020, and BNEF hopes the least-cost scenarios detailed in this white paper will contribute to this discussion ahead of the release of the plan.
Half of the country's fleet is powered by coal, which was also responsible for around half of electricity generation in 2018. The country has acknowledged the inevitability of a phase-out, but anticipates some coal remaining in the system through 2050.
Romania enjoyed a brief blossoming of renewables early in the last decade, installing 3GW of onshore wind, but subsequent subsidy cuts stalled the market. Nearly 6GW of coal remain on the system. There is no sign of coal retirement announcements beyond acknowledgement that just over 1GW of coal are to close between 2020 and 2030. Some plants have already ceased to operate due to increasingly uncompetitive economics. Romania's fleet is also home to some of Europe's oldest and most polluting coal plants, and recent concerns about domestic air quality have made the conversation on coal generation even more urgent.
Bulgaria generated 40 per cent of its power in 2018 from a coal fleet that has the EU's highest emission intensity. Much still needs to be done to prepare the country's energy transition, both in terms of support for renewable energy sources and in terms of any discussion of phasing out coal. The size of the fleet and the fact that Bulgaria is still in the early stages of its energy transition make it a key market to address. The country has potential for both wind and solar, and costing renewable sources versus fossil fuels provides a fruitful starting point for the discussion.
While 2030 scenarios produced by the model for the report are not a forecast, they do demonstrate what is possible from a technical and financial perspective. The next decade will require bold, sometimes difficult decisions both on developing new capacity and retiring existing power plants.
As with any other major transformation and infrastructure roll-out of this scale, there are real life frictions and indirect costs that these scenarios cannot account for. However, they demonstrate that there are undisputable economic and environmental gains to be made from more rapid deployment of clean power and the closure of uneconomic fossil fuel capacity.
—
Unlike many news and information platforms, Emerging Europe is free to read, and always will be. There is no paywall here. We are independent, not affiliated with nor representing any political party or business organisation. We want the very best for emerging Europe, nothing more, nothing less. Your support will help us continue to spread the word about this amazing region.
You can contribute here. Thank you.