Organised crime gangs in the Western Balkans are increasingly acting with impunity owing to a fall in the number of successful convictions.
While prosecution rates for organised crime in the Western Balkans are on the up, the number of cases ending in convictions is down, according to a recently published report from the United Nations Office on Drugs and Crime (UNODC).
In the region, convictions related to organised crime steadily dropped 744 in 2013 to 491 in 2017. The number of prosecutions meanwhile increased from 217 to 1,328.
According to the authors of the report, Measuring Organised Crime in the Western Balkans, these conflicting trends indicate deficiencies in the criminal justice response to organised crime, whether it is a lack of capacity to gather evidence, construct successful prosecutions, or adjudicate organised crime cases properly.
The report looked at four primary illicit markets — the production and sale of drugs, people trafficking, firearms, and the smuggling of migrants — in Serbia, Bosnia and Herzegovina, Montenegro, North Macedonia, Albania and Kosovo.
In these four main illicit markets, it is found that 12 per cent of those convicted had ties with organised crime, suggesting that while these illicit markets represent the core of organised crime, organised crime may not necessarily be the core of these crimes in terms of criminal offences.
Involvement of organised crime elements is difficult to prove
According to convictions, single events related to typical illegal markets are more often perpetrated by a single or a few individuals rather than an organised group. However, the report is careful to note that this doesn't reflect the extent of organised crime, as the bulk of criminal activity in terms of quantity of drugs sold or people trafficked may still be managed by organised crime.
There are a number of difficulties with trying to understand the full extent of organised crime activity. As the report notes, there are marked discrepancies between recorded statistics and qualitative interviews conducted with prisoners. These interviews speak of a ubiquity of organised crime presence in illicit markets.
"If they say they work alone, they are lying, because these things cannot be done single-handedly or without the support of other persons," one perpetrator is quoted in the report.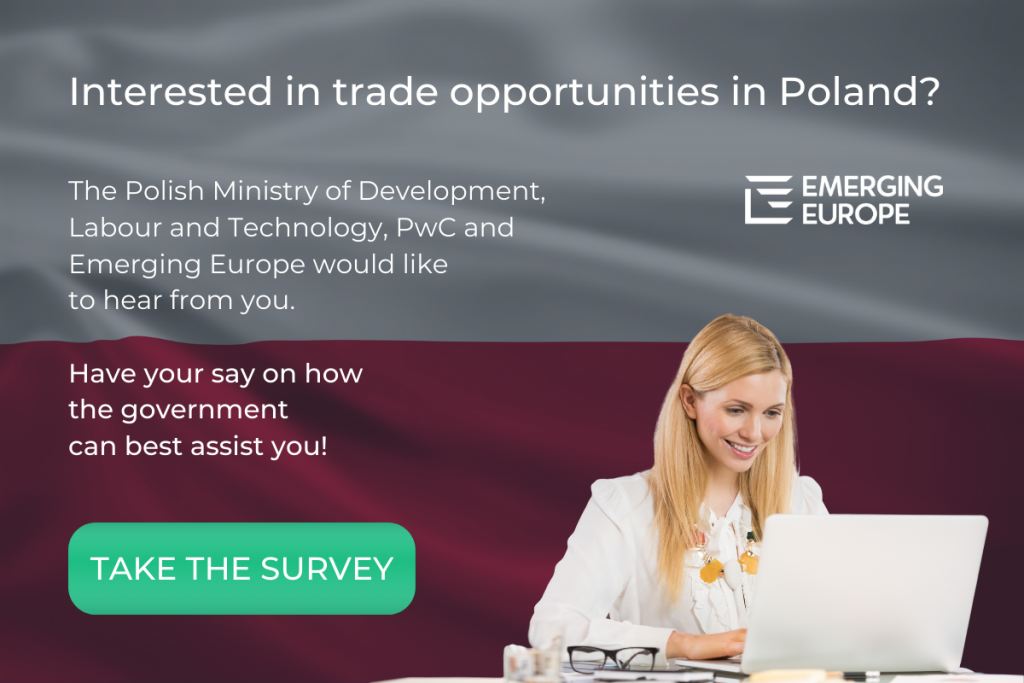 However, links between a single perpetrator and an organised criminal group are difficult to prove, and the perpetrators are incentivised to lie about their involvement, as convictions relating to organised crime typically carry higher penalties.
Still, data from two jurisdictions in Bosnia and Herzegovina suggest that creating and maintaining a database on organised crime activity leads to higher rates of arrest for participation in organised crime.
Additional interviews with victims, prisoners, and experts reveal that convictions focus on low-ranking members of criminal organisations while the leaders enjoy a relative impunity across the Western Balkans.
Evidence collected during interviews and trials suggests that the structure of organised crime groups in the region is informal, ad-hoc, and opportunistic.
The typical person involved with organised crime in the region is male, around 40-years-old, with a secondary-level education, married, and with no prior criminal convictions.
Human trafficking still a major concern
Trafficking of persons is the crime with the highest share of those convicted belonging to organised crime groups, at 29 per cent. However, the overall trend in the number of people convicted of trafficking is decreasing, meaning there are fewer cases in the judicial system. But while the conviction rate is dropping, worryingly, the number of victims has been steadily increasing.
Most of the trafficking victims in the region (96 per cent) come from three countries: Albania, Bosnia and Herzegovina, and Serbia. Reports gathered from qualitative sources indicate a shift in the nature of sex work in the region, with more women seeking income in the commercial sex market. This means that there is less need for coercion and violence from the traffickers which could explain the decrease in convictions.
Brutal control tactics are still reported by the victims however, especially when women try to end their involvement in prostitution.
Drug-related crimes still the most common
Unsurprisingly, the majority of those convicted for participation in an organised criminal group were involved in producing and selling drugs — at 51 per cent of all organised crime convictions. Opiate trafficking and the production of cannabis are two significant markets in the region.
While most of those convicted on organised crime charges were involved in drugs, only five per cent of all drug trafficking and production convictions were related to organised crime, another indication that the extent of organised crime in the region could be underrepresented in official statistics.
In the wake of the 2016 migrant crisis, organised crime also became active in smuggling persons across borders. Official conviction data shows that 17 per cent of convictions of migrant smuggling were linked to organised crime.
However, there are very few cases of smugglers acting alone in the qualitative data that the report has gathered.
Prisoners and convicted migrant smugglers have painted quite a different picture in interviews. Migrant smuggling is well-defined and territorial with each smuggler being in charge of a certain part of the border and the handover of migrants being done at precise and fixed locations. Migrants themselves report that the average cost of a smuggling is around 7,188 US dollars (5,894 euros), with migrants from the Middle East typically paying much higher fees than those from North Africa.
Making the link between criminal activity and criminal organisations
From the data on the three areas of organised crime (the report notes that weapons smuggling is typically an accompaniment to other criminal activities rather than a main focus) it's clear that there is a gap between the convictions and what is happening on the ground. While from the conviction data it seems that most criminal events in the four markets are not linked to organised crime, interviews with victims and prisoners reveal otherwise.
Of course, the issue of corruption is very much present when it comes to organised crime, and the UNODC report states that they reinforce each other leading to systemic weaknesses in the rule of law.
In fact, it's corruption that emerges as a crucial enabler of organised crime in the region, whereas the use of violence and sophisticated communication systems are minimal.
The most common form of corruption is bribery (83 per cent of corruption cases between 2012 and 2017) but there are also cases of law enforcement officers having direct involvement in criminal activity.
As the report concludes, the main policy implications that could help in the Western Balkans would be increasing the capacity to produce and share data on organised crime in the region, making the link between criminal groups and criminal activities, addressing the issue of corruption, and establishing national inter-agency bodies that could better coordinate responses to organised crime.
For now, however, leaders of organised crime in the region are for the most part enjoying a sense of impunity, as they are rarely prosecuted and convicted.
—
Unlike many news and information platforms, Emerging Europe is free to read, and always will be. There is no paywall here. We are independent, not affiliated with nor representing any political party or business organisation. We want the very best for emerging Europe, nothing more, nothing less. Your support will help us continue to spread the word about this amazing region.
You can contribute here. Thank you.