The first ever comprehensive look at the travel sector across Central and Eastern Europe reveals that Poland currently does the best job of monetising its potential as a tourism destination.
Famed for its picture-perfect old town squares, such as that in Wrocław, pictured above, Poland's strong brand and great accessibility, together with good tourist infrastructure make it the clear winner in a new Travel Competitiveness Index, compiled by Emerging Europe.
Hungary takes second place. Croatia, Estonia, Romania, Czechia, Montenegro, Slovakia, Latvia and Lithuania – in that order – complete the top 10.
---
---
The index looks at the travel and tourism sector in 23 countries of Central and Eastern Europe, the Baltics and the Caucasus, ranking them according to a wide variety of metrics and provides a valuable resource for anyone with an interest, or stake, in what is an increasingly crucial sector of the region's economy.
More than a beauty contest
"Our index is not just a beauty contest," says Andrew Wrobel, founding partner of Emerging Europe.
"While we have taken into account a country's attractions, such as the number of UNESCO World Heritage sites, national parks, museums and other factors important for tourism, we have also looked at how the tourism offer of each country is marketed, how strong a country's brand is, how easy they are to get to and how well set up they are to accommodate an influx of travellers.
"We want to provide a thorough overview of how well each country is able to compete in what is a tough market."
With travel and tourism having been deeply impacted by the Covid-19 pandemic, the index also looks at how each of the region's 23 countries responded, and which were the most resilient.
Here, the clear winner is Albania.
"The resilience of Albania's tourism industry during the pandemic was remarkable," says Wrobel.
"Whereas other countries in the region saw tourist numbers fall to almost zero, inflicting severe damage on their economies, Albania retained a broadly open-door policy that was able to limit the damage while still ensuring that the safety of travellers was paramount. I think that many other countries can learn a great deal from the way that Albania handled the pandemic."
When it comes to tourism infrastructure, Albania's neighbour, Montenegro, is another clear leader, with the country leading the tourism infrastructure component.
Even here though, there is room for improvement.
"Montenegro needs more airlines serving its airports, and better transport communications between its seaside resorts in the south and the mountains of the north and east," adds Wrobel.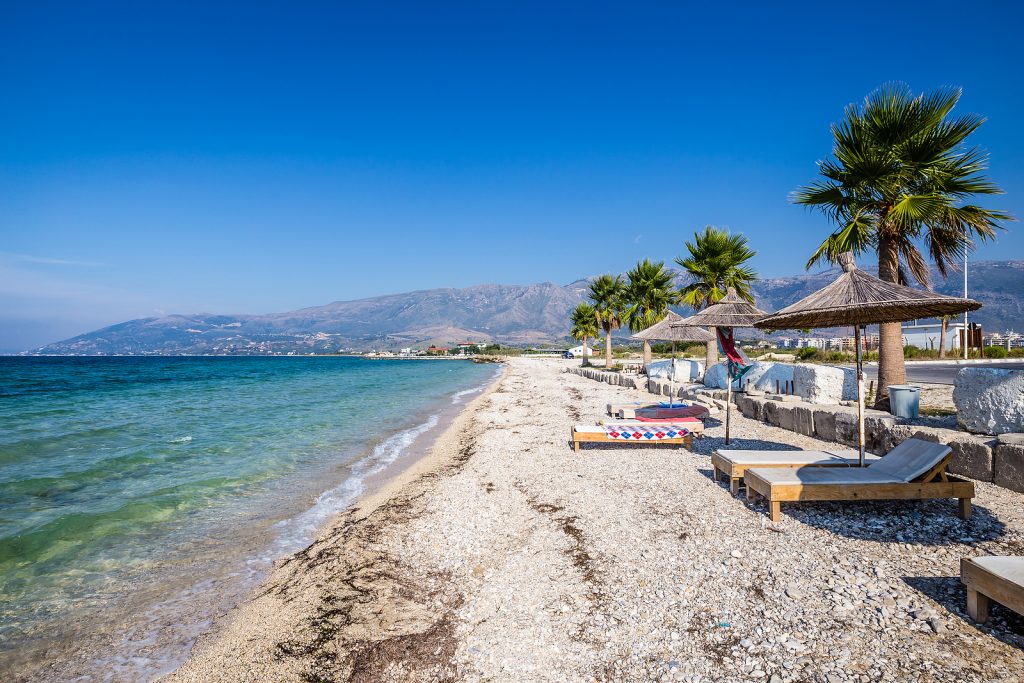 Ready to travel
"Travel and tourism have been through a torrid period but the crowds that we are seeing at airports across Europe already this summer are proof that people are once again ready to travel," says Craig Turp, editor of Emerging Europe and lead author of the Future of Travel report that accompanies the index and which will be published later this month. 
"What is important to remember however is that travel is unlikely to ever be the same. I think that we are witnessing a sea change in the way people travel. We will see a steep rise in the number of people looking for immersive experiences, and fewer looking to simply tick off sights.
"It's an exciting time for the industry and offers a great deal of potential for the countries of the emerging Europe region. At the same time, our index shows that not all of them are ready to take advantage of these opportunities."

No room for complacency
Countries that need to up their game include Azerbaijan, which takes 23rd place on the index, scoring particularly poorly in the economic impact component.
"Azerbaijan has much to offer, and tourism is certainly a sector that can be developed as part of a wider shift of the country's economy away from oil and gas," adds Turp.
"But as we saw when Baku hosted the UEFA Europa League final in 2019, it remains a difficult and often expensive place to get to. This needs to change."
Turp also believes that a number of countries in the region have become complacent about their tourism sectors.
"There is this impression in some places that if you have fabulous beaches, a wealth of history or a vast array of natural wonders, then that's enough, that tourists will come in huge numbers and the sector will look after itself. This is not the case. Travel and tourism, like any other sector of a country's economy, needs investment. It needs to be promoted in the right way to the right people, and tourists have to leave having enjoyed a positive experience."
---
Unlike many news and information platforms, Emerging Europe is free to read, and always will be. There is no paywall here. We are independent, not affiliated with nor representing any political party or business organisation. We want the very best for emerging Europe, nothing more, nothing less. Your support will help us continue to spread the word about this amazing region.
You can contribute here. Thank you.