When news first emerged last weekend that Poland's justice minister, Zbigniew Ziobro, was considering pulling the country out of an international treaty designed to prevent and combat violence against women, there was a great deal of confusion amidst an understandable outcry from women's groups both in Poland and internationally.
The biggest question was whether or not Mr Ziobro's comments represent official government policy?
At first, it appeared that they did not.
Spokesperson for the ruling Law and Justice party (PiS) Anita Czerwinska said of Mr Ziobro's comments that: "this is not our common stance. The minister has some ideas. If he submits his proposal we will analyse it."
It now appears, however, that withdrawing from the treaty might indeed be PiS policy.
On July 30 Poland's prime minister, Mateusz Morawiecki, announced that he was referring the Council of Europe treaty, known as the Istanbul Convention after the city in which is was agreed in 2011, to the country's constitutional court, to examine whether or not it is "inconsistent" with Polish values. Poland signed the convention in 2012 and ratified it in 2015.
The prime minister's move is already being viewed as an attempt to placate the conservative Mr Ziobro while at the same time passing the buck to the constitutional court. Since Andrzej Duda was reelected Polish president earlier this month, backed by PiS, there has been talk of infighting within PiS, between its more technocrat and conservative factions.
Regardless of any rift within PiS, the mere fact that Poland could even consider withdrawing from the treaty has not for the first time brought the country condemnation from human rights groups, such as Amnesty International, who see it as yet another example of the party's disregard for women's and LGBT rights. This threads into a wider culture war between two Polands, one progressive and one conservative, highlighted in the election campaign that preceded Mr Duda's narrow victory and return to office.
LGBT groups feel particularly threatened, viewing the ruling party's misinterpretation of the convention's sociological definition of "gender" as "LGBT ideology" as further vilification of an already marginalised group.
In his statement on July 30, Mr Morawiecki declared that he is an opponent of "ideological revolution" and advocated for "parents bringing up their children in accordance with their own conscience", referencing the convention's aims to improve education on women's emancipation and the pursuit of equal rights.
"In public discussion, many people formulate accusations against the Istanbul Convention that it violates our legal order, that it has an ideological basis, incorrectly defines the real sources of violence against women and does not provide effective tools to fight domestic violence" he told reporters.
The prime minister even went so far as to say that Poland was successfully combating domestic violence, pointing to a recent law that immediately separates victims from their abusers, passed in May with rare cross-party support. The law came about after more than five years of lobbying from women's rights campaigners.
However, even if PiS was doing enough to treat domestic violence in its immediacy (and many within Poland claim it isn't) this is ultimately a misplaced solution. As the convention itself argues, along with many sociological studies, public attitudes towards women and LGBT rights influence rates of gender-based violence.
Hence a shift in discourse towards breaking taboos, combating stereotypes and actively being anti-sexist: all seen as being far more impactful in the long term than simply creating anti-domestic violence laws that might be difficult to enforce.
This can be seen in the case of Sweden, where the large number of sexual assault and gender-based violence cases reported reflects the country's comparative lack of shame and stigma surrounding crimes that in many other countries often go unreported.
As suggested by UN Women, "the best way to end violence against women and girls is to prevent it from happening in the first place by addressing its root and structural causes". This means education on gender equality and an active dismantling of patriarchal and gender-dichotomous structures. It also means ensuring economic autonomy, and equal representation within decision making bodies.
Here, Poland is far behind positive examples such as Sweden. The EU Gender Equality Index puts the country at 12.2 points below the EU average, and women make up just 29 per cent of seats in the Sejm, the country's parliament. While this isn't hugely different from some other European nations, Poland's recent actions actively worsen an already bad situation. As for LGBT rights, Poland lags behind even further.
Moreover, according to women's rights groups, Poland's anti domestic-violence laws do not go far enough, as many are still currently pushing for the word "consent" to be included in the legal definition of rape and sexual assault.
This lack of sufficient legislation can have a tragic impact. The Warsaw-based Women's Rights Centre estimates that over 800,000 women in Poland are victims of gender-based violence every year, with reports of 400-500 deaths related to gender-based violence. This amounts to around five per cent of Polish women, a figure that is likely under reported and certainly worse amongst the queer and transgender community, women of racial minorities such as the Roma, and other marginalised groups. Official police statistics put the number of victims at just 250,000.
These figures have drastically worsened under Covid-19 pandemic restrictions, with the World Health Organisation reporting a huge spike in domestic violence cases, as victims were locked in with abusers.
Despite Poland's strong history of female emancipation – in 1918 it became one of the first countries in the world to grant women the right to vote – there is been a notable regression in recent years, particularly since PiS, which pushes a conservative social agenda, came to power in 2015.
Just a few months ago, Polish feminists conducted the first socially-distanced protest against PiS's proposed toughening of abortion rights, already amongst the toughest in Europe. The law, which would have restricted women from basic reproductive healthcare, was eventually postponed after a massive public outcry.
Now, the situation appears to be regressing further. As Draginja Nadazdin from Amnesty International in Poland tells Emerging Europe, Mr Morawiecki's move, while not as extreme as Mr Ziobro's proposed withdrawal, is still entirely nonsensical, and terrifying for victims of gender-based violence.
"It shows a complete misunderstanding of how important and complex the convention is, not only about reacting to gender-based violence, but as an astute part of prevention, building awareness and equal rights. A lot of these things are still missing in legal documents here in Poland, but also in practice."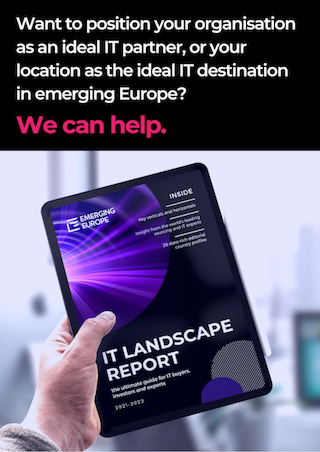 The decision to send the already-ratified agreement back to the constitutional court – which already approved it five years ago – is particularly concerning in light of PiS's offensive on judicial independence. "It is absurd to ask the constitutional court to make a decision on an already ratified and examined document," says Ms Nadazdin, "particularly considering the court's highly compromised independence."
While the court is likely to take a long time to reach a decision, in an attempt stall the debate, much of the damage has already been done. Activists perceive the tone of the conversation as empowering misogyny and giving the green light for the disregard of the rights of women and the queer community, which are presented as being incompatible with traditional family values.
This kind of damaging dialogue was exemplified in the recent comments of Kamil Bortniczuk, a politician with the United Right, an informal conservative political alliance that includes PiS, who argued that men are in fact the solution to domestic violence, despite the fact that studies show in excess of 95 per cent of perpetrators as being men.
"If any woman gets hurt, no convention can protect her. If a Polish woman is being harmed in the street, she will most probably be protected by a Polish man, even from another man," said Mr Bortniczuk, who went on to say that the convention "as a rule, is for the wilderness".
Amnesty International's Ms Nadazdin believes that a withdrawal from the agreement would be a disaster for those already experiencing gender-based violence, and for those survivors in need of support. "A withdrawal from the convention would mean the ambition of the government to support women and LGBT communities in this regard would be even less than it is now," she says.
This is particularly worrying for the LGBT community, especially trans folk. Amnesty international expects these groups to suffer even more in the coming months, as "LGBT people are pushed into the role of the scapegoat," explains Ms Nadazdin.
"The party is critiquing aspects of the convention that are simply not there," she argues. "For example, the idea that it puts pressure on children to change their gender. It is really worrying to see that such a short document can be so misinterpreted by government media and by politicians from the governing party."
PiS, on the other hand, views the convention and its advancement of gender education as a "western intrusion", and not at all related to the protection of victims of gender-based violence.
This stance is in line with many governments in Central and Eastern Europe, which perceive the definition of gender as a threat. The ratification of the agreement has already stalled in Bulgaria, Czechia, Hungary, Latvia and Slovakia.
Last weekend, Mr Ziobro also said he believed that Poland had "a higher level of protection of women than in the convention," adding that the treaty had "a second part, which concerns ideology and harms the interests of women and of family. It contains elements of an ideological nature, which we consider harmful."
These comments come as no surprise from the justice minister, who back in 2012 called the convention "an invention, a feminist creation aimed at justifying gay ideology."
Ms Nadazdin notes with cautious optimism that it is encouraging to see the wave of international support, and the bravery of those in Poland "who don't want to be victims".
On July 31, thousands of activists took to the streets of Warsaw, many women dressing up as characters from The Handmaid's Tale, to demonstrate outside the headquarters of conservative Catholic group Ordo Iuris. Protesters read the obituaries of Polish women killed by their partners and husbands.
"This government has been laughing in the faces of victims of gender violence for years," said Marta Lempart, one of the leaders of the Polish Women's Strike, a core group in the advocacy of women's rights in the country.
Other leading figures to come out against Mr Ziobro's remarks include Marija Pejcinovic Buric, secretary general of the Council of Europe, who said in s statement that Poland's withdrawal "would be highly regrettable and a major step backwards in the protection of women against violence in Europe."
Guy Verhofstadt, the former prime minister of Belgium, went so far as to call the idea of withdrawal "scandalous" in a tweet, continuing that "violence is not a traditional value. The EU and all of its members signed, because Europe stands for human rights, equality and decency."
Yet while members of the EU have expressed their dismay at the move, many view it as coming too late, despite the EU's withdrawal of funds from the Polish regions that declared themselves "LGBT-free zones".
"Now we are paying the price for years of the EU's closing of the eyes," concludes Ms Nadazdin.
—
Unlike many news and information platforms, Emerging Europe is free to read, and always will be. There is no paywall here. We are independent, not affiliated with nor representing any political party or business organisation. We want the very best for emerging Europe, nothing more, nothing less. Your support will help us continue to spread the word about this amazing region.
You can contribute here. Thank you.