Three women from emerging Europe are currently being tipped to become the next secretary-general of NATO. And yet while much attention has already been given to their gender and nationality, what would the three leaders' policies mean for the alliance?
That the next boss of NATO could come from a country in Central and Eastern Europe has understandably raised a few eyebrows in recent weeks, not least the many implications this would have for the role such states play within the organisation, as well as its relationship with one of its main security concerns – Russia.
---
---
Similarly, that NATO's next boss could be a woman has also garnered much attention.
Many analysts, however, feel that its is about time.
One of these is Dan Hamilton, director of the Global Europe Programme at the Woodrow Wilson Centre.
"It is time for NATO to have a female secretary general," he tells Emerging Europe. "Also, all NATO chiefs so far have come exclusively from Western Europe, so it is time for a secretary general from the east. This would strengthen Alliance solidarity and ensure the entire Alliance's interests are respected."
However, despite often being clumped together, each of the three women said to be under consideration for the role will likely bring contrasting approaches to their leadership.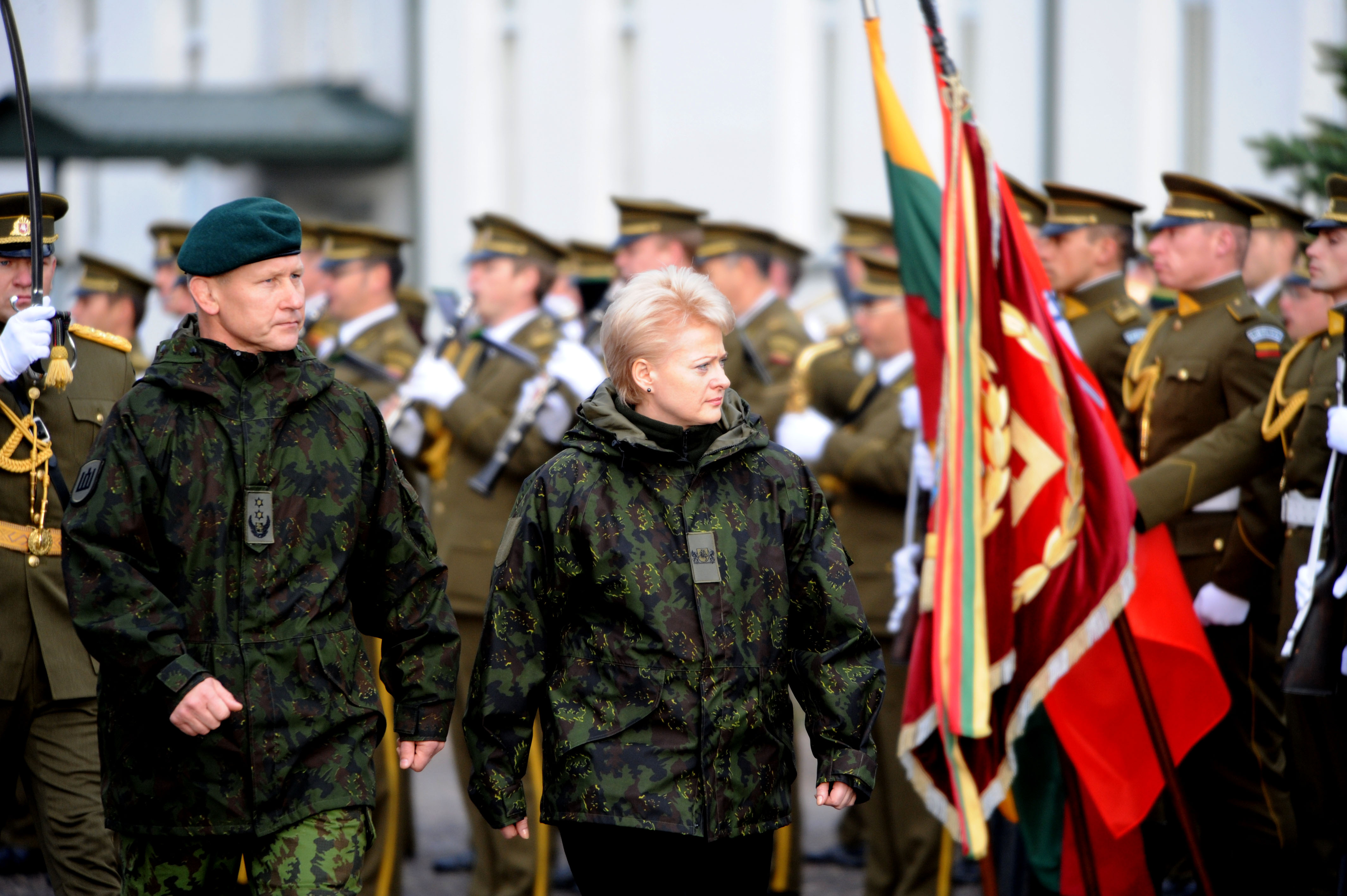 —
Dalia Grybauskaitė
"Russia is one of NATO's major threats and thus its perspective does matter, so selecting Dalia Grybauskaitė – the Iron Lady of the Baltics – would send a pretty strong message that could also be confrontational," Stefano Braghiroli, associate professor at the Johan Skytte Institute of Political Studies at the University of Tartu, Estonia, tells Emerging Europe.
Grybauskaite served as president of Lithuania from 2009 until 2019, and was given the "Iron Lady" nickname for her tough stance on Russia.
Throughout her time in office, she was one of few European leaders to openly criticise Russia for its deployment of troops in eastern Ukraine, as well for the downing of a Malaysia Airlines passenger plane in 2014, comparing the tactics of Russian President Vladimir Putin tactics to those of Stalin and Hitler and referring to Russia a "terrorist state".
"Grybauskaite would be a competent secretary general, and for Lithuania, it would be great to have her in this position, because it would be easier to promote its agenda, such as the strengthening of the Eastern flank of NATO in general and the Baltic region in particular in the face of the so-called Russian threat," Vadim Volovoj of the Institute of International Relations and Political Science at Vilnius University, Lithuania, tells Emerging Europe.
However, Volovoj also acknowledges that "it would be a signal to Russia that their relations will be further based on the principles of rivalry."
Braghiroli argues that Grybauskaite might not be supported by western European countries looking to maintain business ties to Russia.
"The current [Joe] Biden administration opens the possibility for a Baltic NATO chief. If [Donald] Trump were in power today, I could not see that happening. Even now, Grybauskaitė could be seen as a fairly extreme choice, not so much from Biden's perspective, but more so for southern and western European countries like France and Italy, as well as Germany which might be more reluctant," he suggests.
Nevertheless, Gediminas Vitkus of the Vilnius University Institute of International Relations and Political Science, tells Emerging Europe that Grybauskaitė's hard stance on Russia should not be a dealbreaker for NATO allies.
"I cannot exclude that this might be a problem for Russia. But why we should care about Russia, which is not a member state?", he asks.
"I think it is high time to get rid of the artificial contra-position of Western Europe and the post-communist EU member states. 'Communism' and Russian dominance ended there more than thirty years ago," he tells Emerging Europe. "Therefore, there is no specific reason to think that candidates to the top NATO job from 'post-communist' countries may be somehow different."
"The qualifications and skills of the candidate personality and his/her ability to secure the sound functioning of the organisation are much more important," Vitkus says.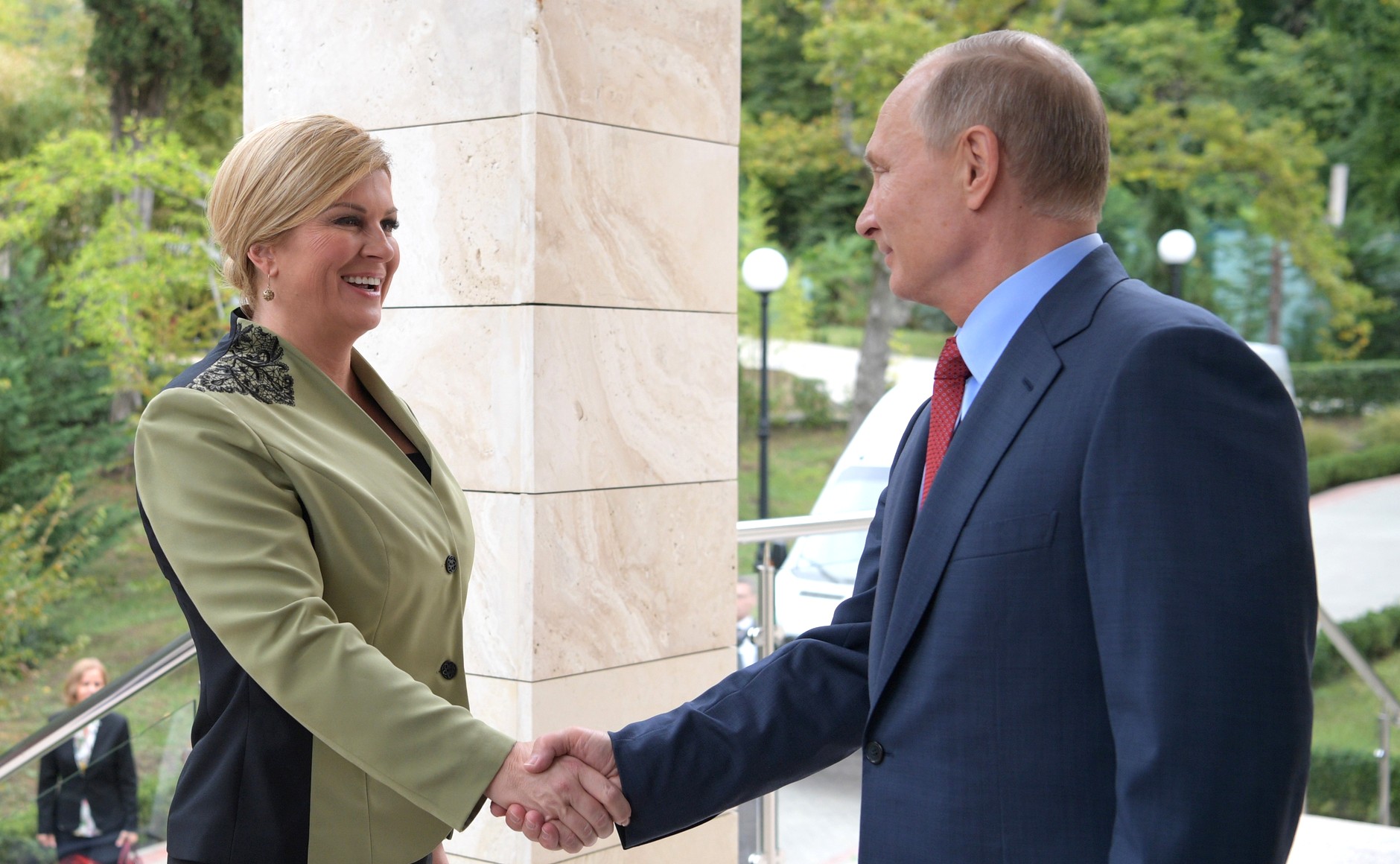 —
Kolinda Grabar-Kitarović
Kolinda Grabar-Kitarović served as the president of Croatia from 2015 to 2020, and before that, she held the position of NATO Assistant Secretary General for Public Diplomacy from 2011 to 2014, making her one of the more experienced candidates for the post.
"The Croatian candidate could open the doors to somewhat friendlier relations with Russia, regardless of how effective or realistic such a dialogue would be," Braghiroli argues.
"The choice of Kolinda Grabar-Kitarović can be described as more 'peaceful'. It is up to NATO what signal to send Russia when choosing a new secretary general," suggests Volovoj.
Grabar-Kitarović, whose proposed policies during the 2019 Croatian presidential race have been described as flirting with the far-right, has also been accused of potentially being a bit too close to Moscow.
During her time as president, Croatia increased business relations with Russian giants such as Gazprom and Sberbank, and while on a trip to Moscow in 2017, Grabar-Kitarović called for the "expansion of cooperation" between the two countries.
"Fyodor Lukyanov, head of the Russian government-connected think tank Council for Foreign and Defence Policy and of the Valdai Discussion Club, declared Grabar-Kitarović to be a more 'promising' candidate than Grybauskaitė – because she was less radical, but also more beautiful and thus 'loved and cherished by everybody'," Mila Mikalay, a politics lecturer at the University College Freiburg, Germany, tells Emerging Europe.
"Sergei Ermakov from the governmental think tank Russian Institute for Strategic Studies, claimed that Grabar-Kitarović was savvy in propaganda and information war, but also a professional and able to 'maintain an appearance of balance' in relations between NATO and Russia," Mikalay adds.
"At the same time, Ermakov questioned the importance of a female NATO chief: 'If things get serious, army generals – primarily, from the US – will sideline a general secretary in a skirt'."
—
Kersti Kaljulaid
"Kersti Kaljulaid could be a good balance," argues Stefano Bragholi. "The Baltic perspective brings the necessary realism on Russia, but she is also not the 'hawk' that Grybauskaitė is sometimes presented as. She is not as openly confrontational."
The current centre-right Estonian president has been in office since 2016. Despite often using more measured language than Grybauskaitė, Kaljulaid's message to the Alliance has been rather similar – Russia remains a major security threat for Europe.
"Having boots on the ground has made all NATO allies think more carefully about their possible reaction, so we're much better [trained] even in our political thinking about the security of the north-eastern flank of NATO. Frankly speaking, we feel safer," Kaljulaid stated while on a recent visit to Norway, referring to the 5,000 NATO troops stationed in the three Baltic states.
"European countries are collectively realising that while, during the Cold War, our regional risk was everyone's global worry, which is Russia, [now] Russia is an economy which looks smaller and smaller, its demographics are bad — we need to be assertive and able to deal with our regional risks ourselves. Of course, always supported by our transatlantic bond," Kaljulaid asserted in a December 2020 statement to the Financial Times, while also acknowledging the increasing need to be wary of China.
While Grybauskaitė, Grabar-Kitarović and Kaljulaid are thought to be the front runners for the job, they are not the only names to have been put forward as potential successors to Jens Stoltenberg, whose mandate expires next year.
Amongst the other figures said to have a reasonable chance of taking the position of NATO secretary general are the former British Prime Minister Theresa May, the former Italian Foreign Minister Federica Mogherini and the Romanian President Klaus Iohannis.
---
Unlike many news and information platforms, Emerging Europe is free to read, and always will be. There is no paywall here. We are independent, not affiliated with nor representing any political party or business organisation. We want the very best for emerging Europe, nothing more, nothing less. Your support will help us continue to spread the word about this amazing region.
You can contribute here. Thank you.