Covid-19 hit tourism in the Western Balkans hard, but Gazmend Haxhia, boss of Landways International, one of the region's leading tourism companies, is confident that the recovery will be swift: for players intelligent and entrepreneurial enough to adapt.
A serial entrepreneur, Gazmend Haxhia says that "we are all entrepreneurs in Albania. We had to be, to survive communism".
Few people know the travel sector in the Western Balkans as well as Haxhia, founder and CEO of Landways International, one of the region's largest tourism service providers.
Landways began in 2005 as Albania Experience – it was the first company to bring a major car rental firm to the country, Avis – but the name quickly changed to accommodate a fast-growing business.
"I was with a group of tourists in Slovenia and realised that Albania Experience just wasn't appropriate anymore," he tells Emerging Europe. "It was a misnomer. We needed something more international."
---
---
Its footprint now spreads as far as Moldova, and today offers tours and trips – both off the peg and bespoke – around the Western Balkans and beyond, to visitors from across the world, especially from Southeast Asia and – increasingly – Gulf Cooperation Council (GCC) countries and the rest of the Arab world.
It's something which Haxhia says shows how unpredictable the travel market can be.
"Egypt is a growing market for us, which is remarkable," he says. "Albania has become a headline destination, a real attraction. But in many ways it makes sense: Albania and the Western Balkans represent a different Europe, a Europe which does not make the news and which is at risk of being erased."
He cites Tharik Hussain's wonderful book, Minarets in the Mountains: A Journey Through Muslim Europe, published by Bradt.
"It's another Europe. A Europe few people believe exists and many wish didn't. Muslim Europe. And people from the Arab world are discovering it with us."
Covid-19
Haxhia says that the Covid-19 pandemic hit the six Western Balkans countries amidst a real acceleration of economic activity and a promising outlook for both 2020 and 2021.
"The Western Balkans economies were affected in a number of areas, and tourism was very heavily impacted," he tells Emerging Europe.
"The decline in the international tourism industry in 2020 was between 45 and 70 per cent for the entire region. Borders were closed, international aviation was severely restricted. The cruise ships which come to the region were forbidden from docking at Adriatic ports. All of these measures had a huge impact."
Given that tourism contributes 15 per cent of GDP in the Western Balkans, and supports many jobs, it created a big problem, not least as the region's trajectory was stellar.
"The year 2019 was the best ever for tourism in the Western Balkans," he says. "We know that more than 6.5 million people visited in 2018, and that the number was even higher in 2019. The arrival of low-cost airlines made a positive difference, making these previously unexplored, off-the-beaten-track countries more accessible."
"This all created a positive outlook for 2020 and 2021, before Covid-19 hit."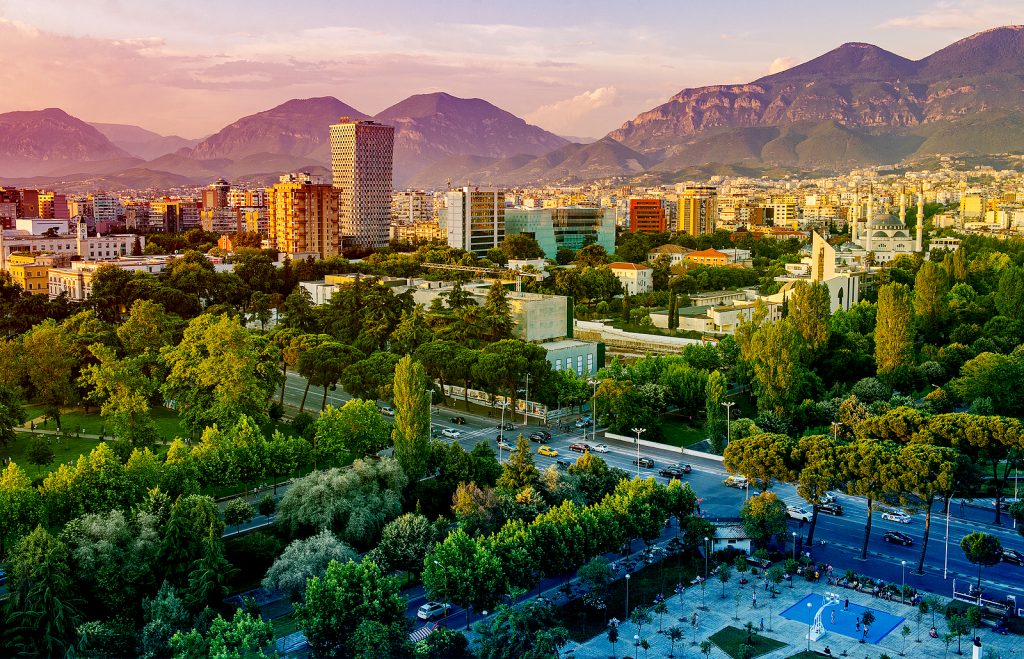 'Travel has changed forever'
The cruise ships that Haxhia speaks of are one of Landways' biggest sectors: the firm hosts MSC which docks at the Albanian port of Sarandë.
Nevertheless, despite the closure of the port to cruises, and despite the broader negative fallout from Covid-19, Haxhia says that not a single person at Landways, which now employs more than 120 people, was made redundant, and he is optimistic about the future.
"Luckily, the summer season in 2021 recovered well, and I think that by the third part of 2022 we will see numbers again close to those of 2019. I see the desire of people to travel is still there, and I see the reputation of the countries in our region growing."
Covid-19 will offer lessons for all sectors of the economy. Some have seen a huge increase in digitalisation, automation, as they adjust to the new normal. Haxhia says that for the travel sector, it's those companies who are willing to innovate and become more entrepreneurial that will be best placed.
"We now live in a transitional period, it's very uncertain. Covid-19 has forever changed the way we travel, and the industry is still trying to decipher what the new normal is for tourism. What's certain is that all stakeholders in the travel ecosystem will need to be more intelligent. They will need to anticipate dangers, risks. Tourists will want to feel safe, sure in the knowledge that all health protocols are in place and that there is a plan is things go wrong."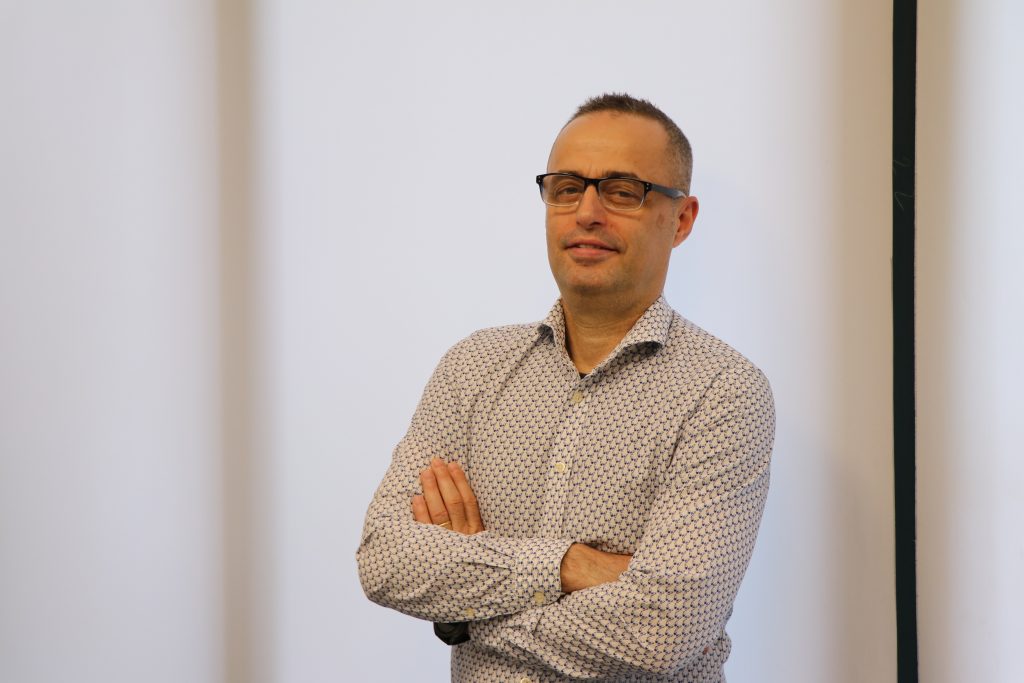 Creating experiences
Haxhia says that a key part of making travel more sustainable is to ensure that people stay longer.
"It's a key part of what we do. We concentrate on quality tourism that is sustainable, which respects all stakeholders. We want the people who are paying for their holidays to enjoy themselves while creating sustainable benefits for the region. We are trying to create meaningful experiences."
He offers the example of a family in the Albanian town of Gjirokastër, who make dairy products in a unique, traditional way.
"People want to see this. So we take them there, to see how these people live, to eat lunch. They even get involved in cooking the lunch. Then we take then to pick oranges, we take them to schools, to talk to teachers. When we bring in MBA students we take them to factories. We are creating a social space. We are creating networks. We are creating a bond that will encourage people to return."
Something else that encourages people to return is the hospitality of the Western Balkans.
"This is a great time to be able to play the hospitality card," he suggests.
Then there is the sheer energy of a region that has yet to lapse into the lethargy of Western Europe.
"The region is much more stable than before, though far from what we want. But there is real energy, this entrepreneurial spirt. We are proactive, as individuals, companies and as governments – especially those who have made tourism a priority.
"In Albania, along with energy and transportation, tourism is the government's key priority: it has to be when it contributes close to 20 per cent of GDP. Our new minister of tourism Mirela Kumbaro flew off to promote the country as a destination day after she was appointed. That's the kind of energy I am referring to."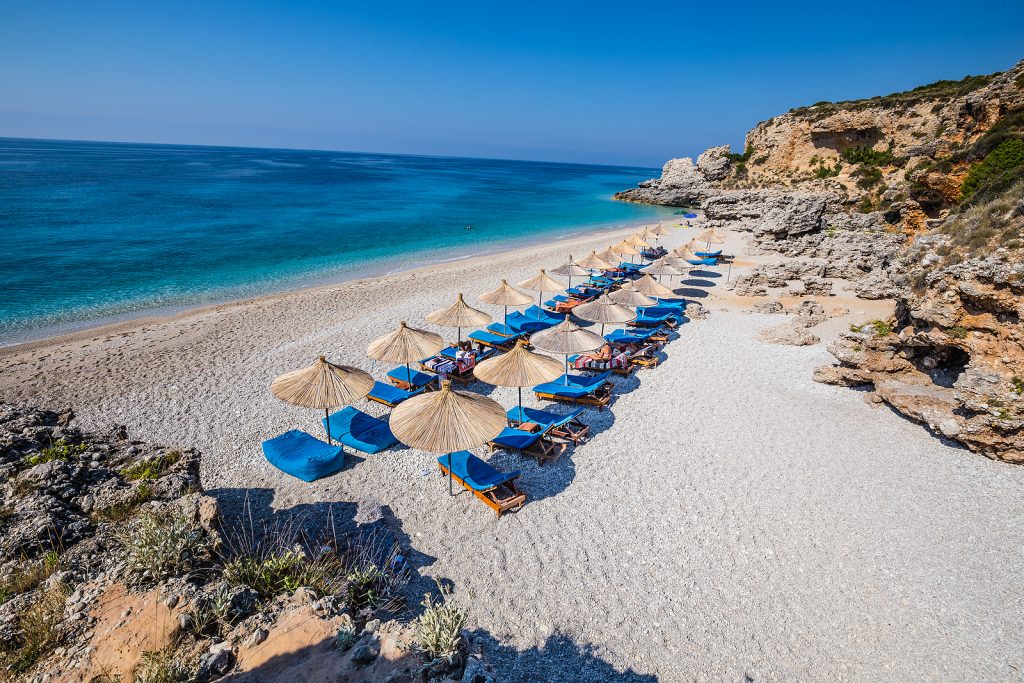 Open Balkans
Albanians are already travelling to Serbia, and Serbs and Macedonians to Albania and Montenegro, but Haxhia says that the new Open Balkans initiative – also dubbed Mini-Schengen – will boost local tourism even more.
"Ease of travel is always important. Right now we can cross borders with just an ID card, but the Open Balkans initiative will make it even easier. It will also create a more positive mindset among people."
Beyond the Open Balkans initiative, Haxhia says he also wants to see countries collaborate more closely in order to promote the region as a destination.
"And then leave us, the private sector, to take care of people when they arrive. There is movement in this direction, but there is still room for a more holistic approach, to make the region even more attractive."
In conclusion, Haxhia says that the future of travel in the Western Balkans, as its tourism offering becomes increasingly sophisticated and not all about price, is unquestionably positive. He points to the plethora of big name hotels in the region, and plans for his own: a five-star Crowne Plaza on the coast at Durrës.
"Tourists are going to be more demanding, but we are ready," he says, "and we will see even more demand from unexpected sources. Buckle up."
---
Unlike many news and information platforms, Emerging Europe is free to read, and always will be. There is no paywall here. We are independent, not affiliated with nor representing any political party or business organisation. We want the very best for emerging Europe, nothing more, nothing less. Your support will help us continue to spread the word about this amazing region.
You can contribute here. Thank you.