Environmental groups fear that new Romanian legislation threatens Europe's largest population of bears.
When news emerged in May that a Liechtenstein prince had been allowed to kill Romania's – and possibly Europe's – largest bear, in March of this year, there was international outrage, not least as Romania banned the trophy hunting of large carnivores, such as bears and wolves, in 2016.
---
---
However, the size of the 17-year-old bear, known as Arthur, had long made him a target for trophy hunters, usually extremely rich and well-connected individuals who pay huge sums of money in order to kill large mammals for what they consider "sport".
One of these individuals, Emanuel von und zu Liechtenstein, claimed Arthur's scalp, paying a reported 7,000 euros for the privilege.
According to Agent Green, a Romanian NGO which campaigns to preserve the country's natural environment, Prince Liechtenstein took part in a hunting trip that was ostensibly arranged to find and kill a female bear believed to be responsible for damage caused to farms in the village of Ojdula, in Covasna county in central Romania.
Despite the ban on hunting bears, exceptions are occasionally granted for the sake of controlling the bear population, and to deal with bears that are perceived to pose a threat to human life.
Agent Green however claims that the prince did not kill the problem bear, instead going after Arthur, who it says lived far from human habitat in a protected area.
"Measurements of Arthur's carcass show that he scored 593 – out of a possible 600 – on the scale used by trophy hunters," says Gabriel Paun, the president of Agent Green. "What we have here is a clear case of poaching."
Human encroachment
Groups such as Agent Green now fear that the number of bears being killed in Romania is set to increase following the introduction at the end of July of new legislation that will permit local mayors to issue hunting permits.
Until now, only the country's environment minister had the authority to issue such permits.
The emergency legislation was introduced following what the government claims is a steep rise in the number of incidents involving bears attacking livestock, and – occasionally – people. Local authorities have been calling for changes to the law for some time.
On July 24, a shepherd was found dead in Harghita county after being attacked by a bear. Two other men were injured in the same attack.
Ten days later, on August 3, a dead bear was found close to the site of the attack. Authorities have yet to disclose how the bear died.
Justifying what he calls "strictly short-term" measures, Tánczos Barna, Romania's environment minister, says that local authorities must be allowed to "legally defend" their communities.
"I am convinced that it is not us in Bucharest who should decide what happens to bears who threaten an entire village, and that's why we have decentralised the procedure. A mayor, or deputy mayor, familiar with the local situation, and taking into consideration the opinions of professionals, will decide what happens on a case-by-case basis," says Barna.
Bears are increasingly spotted in villages and towns at the foot of Romania's Carpathian Mountains, as human encroachment on their natural habitat drives them further afield in search of food.
Earlier this year, skiers on a lift recorded a video of another skier being chased down a slope by a bear.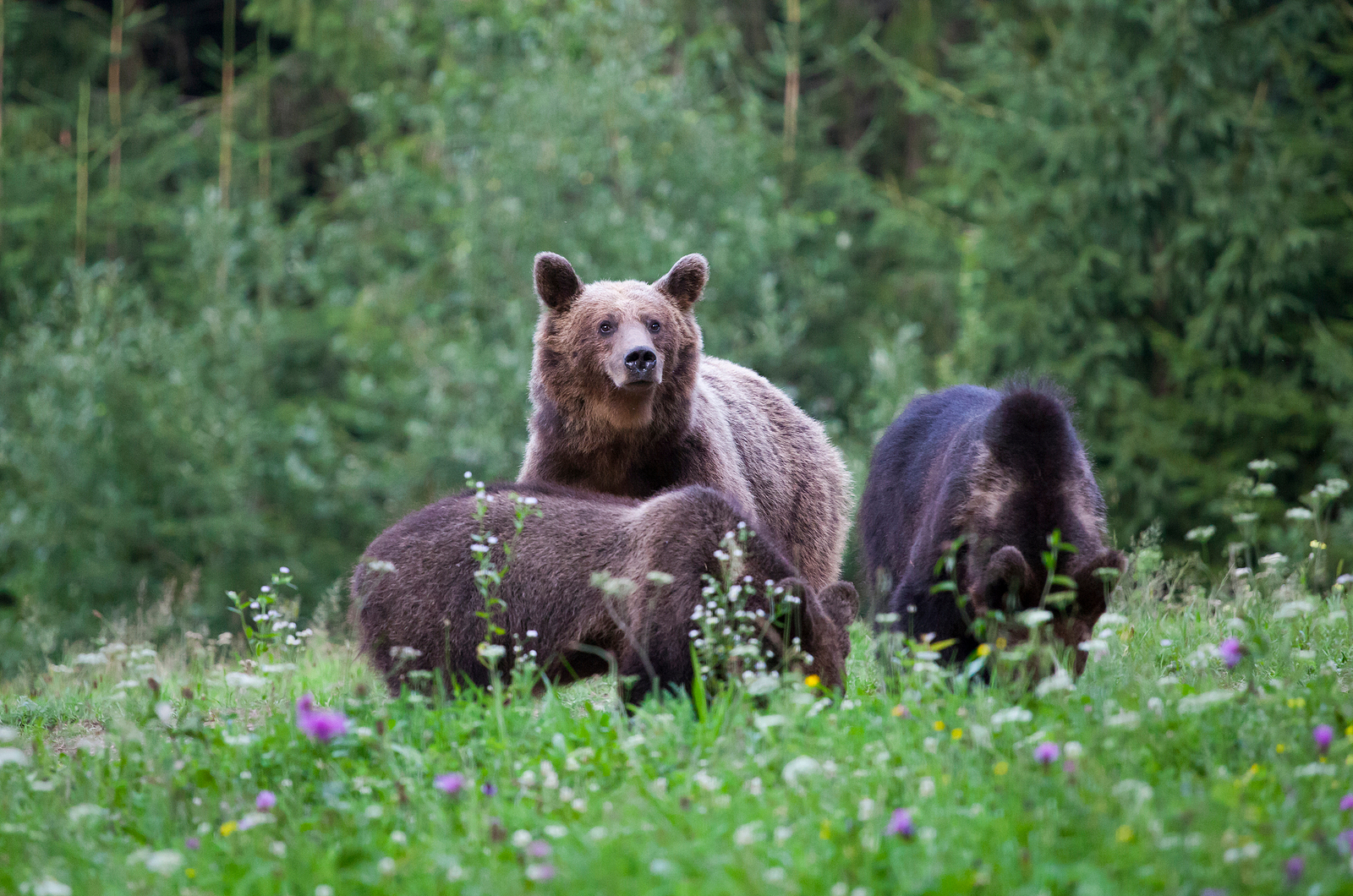 —
While local authorities will still be encouraged to chase away problematic bears or tranquilising and relocating them before resorting to firing with live rounds, animal rights groups fear that the new rules will offer hunters carte blanche.
In a statement, Agent Green declared that the new law "will lead to the immediate execution of hundreds of innocent bears".
Robert-Eugen Szep, a secretary of state at the environment ministry, admits that there will be situations in which shooting will be the first act of recourse, "if you wake up with a bear in your home".
"But these will be exceptions," he says.
Both Agent Green say that if current international best-practice – tranquilising and then putting down dangerous bears – were implemented, there would be no need for shooting. The organisation has called for Barna to resign, saying that he is "persecuting this species".
Bear necessities
While Romania is indubitably home to Europe's largest population of bears outside of Russia, there is little agreement on the actual number.
While the official figure is over 6,000, the government is not actually sure of the number, and environmental groups fear that it might be as low as 2,000.
Hunting associations meanwhile say that the number could be as high as 10,000.
Last month, the country's environment ministry secured 11 million euros in EU funding towards brown bear conservation.
"The funds come from the Large Infrastructure Operational Programme, and the census will be performed using digital tools," says EU Projects Minister Cristian Ghinea.
Much of the funding will be used to carry out a census, to establish just exactly how many bears there are in Romania.
---
Unlike many news and information platforms, Emerging Europe is free to read, and always will be. There is no paywall here. We are independent, not affiliated with nor representing any political party or business organisation. We want the very best for emerging Europe, nothing more, nothing less. Your support will help us continue to spread the word about this amazing region.
You can contribute here. Thank you.