The need for CEE's firms to carry out a genuine digital transformation offers a huge opportunity to move up the value chain. But only those firms which get it right will survive.
Firms in Central and Eastern Europe have a chance to move up the value chain and shift from outsourcing to global competitiveness and innovation, if they take advantage of the opportunities offered by digital transformation, as well as Covid-19 relief funds.
In doing so, they can enhance their expertise and build unique products, says Piotr Wrzalik, managing partner of Unity Group, a Poland-based company operating on the international market, especially DACH, the UK, US and in the Nordics, offering digital commerce transformation services.
---
---
"We are an end-to-end partner transforming commerce functions within organisations, making them more digital. Our experience since 1997 means we're able to tackle a variety of challenges our clients want to solve to drive their business," explains Mr Wrzalik.
Digitalisation and digital transformation have, for the last decade or so, been on everybody's lips in the CEE region. Governments have touted them as the next big thing, and companies across a wide range of sectors have highlighted their efforts at becoming more online-focused.
But since the outbreak of the Covid-19 pandemic, digitalisation has shifted from being a lofty goal to a bare necessity.
"There is huge interest in going digital, especially in the post-pandemic world," Mr Wrzalik tells Emerging Europe. "We see companies that were investing in digitalisation prior to the pandemic and who are now growing dynamically, aggressively taking market share from slower competitors, because they were better prepared for what happened."
Then there are the "laggards", as Mr Wrzalik calls them.
"They have a huge digital debt, they lag behind in terms of digitalisation and now they are struggling for survival. It's impossible to digitise an entire business overnight. Those who hadn't begun to digitilise before the pandemic are currently trying to catch up, and in doing so are making some chaotic moves," he explains.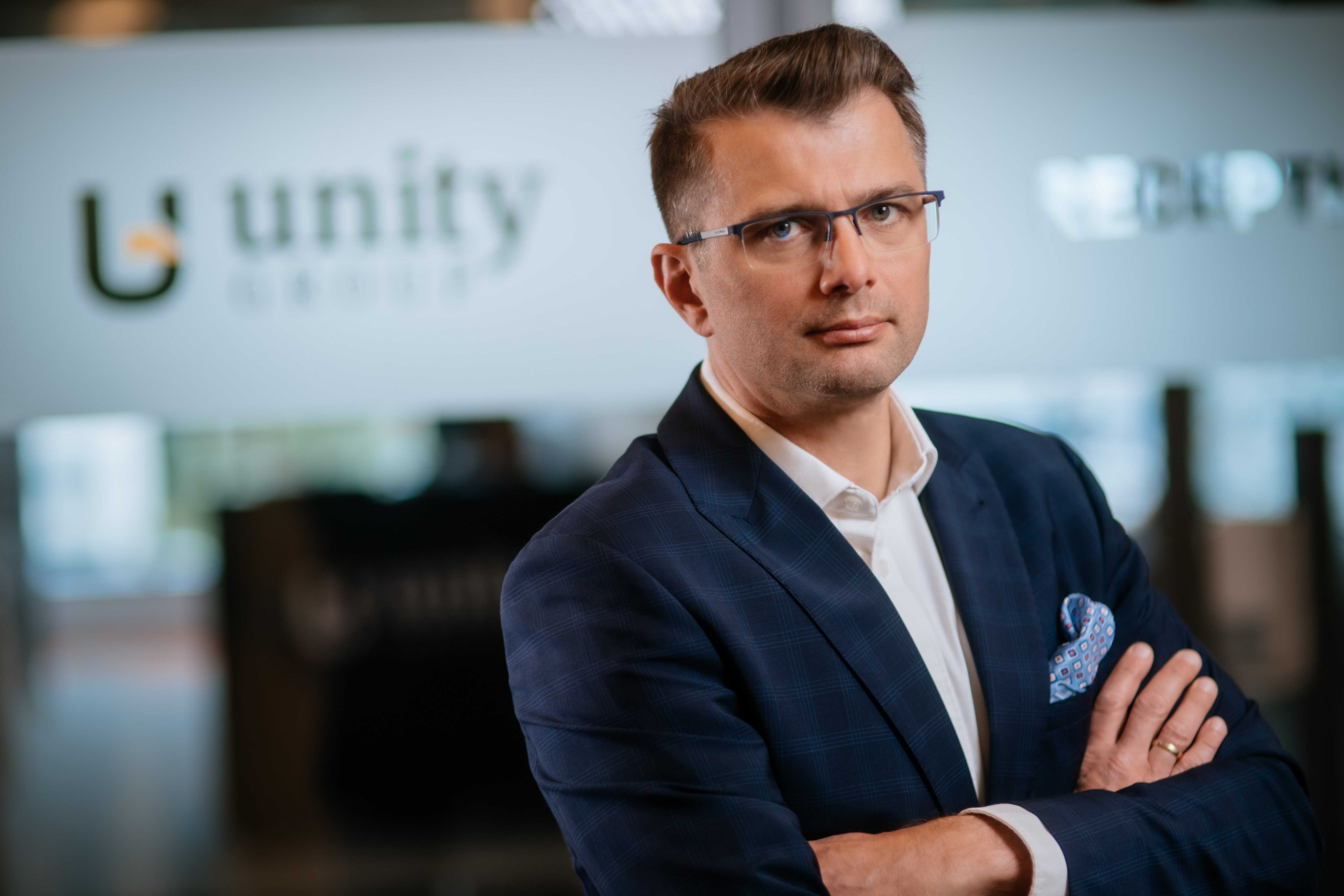 Younger generations will create a culture shift
The most resilient companies are those operating in the B2B space. Here, many organisations are still doing things the old-fashion way: sales reps in the field, travelling, doling out printed catalogues and taking orders via email or phone. It's worked for years and years, but Mr Wrzalik expects that with the influx of millennials and arrival of the so-called Generation Z into the workforce, the B2B sector is set for a culture shift.
"With younger generations entering the labour market the buying side will experience changes," he notes.
"Future buyers will expect to find an online store with a good search engine that will recommend products and allow them to place an order 24/7. They will want an immediate response in regard to what's happening with their orders."
What often gets forgotten about digital transformation, however, is that setting up an e-commerce platform is the final step. Before everything takes off, companies need to be sure they've aligned their culture with the digital ethos.
Fear of change, and some positions dying out, are drivers behind the reluctance to embrace digital transformation and e-commerce. But the benefits are inarguable.
"Cost effectiveness, an easy way of entering new markets, and selling through marketplaces: these are just three of the benefits of going digital," Mr Wrzalik explains.
Indeed, once a company has gone digital it's easier to start targeting neighbouring markets. Cost effectiveness comes from doing more with less, as an e-commerce platform can process more orders than any sales rep and can do so around the clock. Scaling up is also easier.
Therefore, companies need to push their digital transformation, but also need to get it right, starting with buy-in at every level of the organisation from management to employee.
"This is the cultural change I am talking about. It's not just knowledge but it's the mindset, the readiness to change," says Mr Wrzalik. "There are many aspects that are absolutely not related to tech, but they must come first. Only if you have this sorted out, and you have the proper strategy and everybody's on board, can you then talk about building a functional website, which is actually the last part of every digitalisation project."
Everyone needs to buy in to the digital transformation
Still, there is more to digital transformation than just taking things online. Mr Wrzalik shared a story with Emerging Europe about a client in the transportation business which used digitalisation not just to bring its ticket sales online but integrate a whole host of other offerings, such as buying local transport passes and tickets for local events.
"This is just an example of how digitally transforming your company isn't just making a slight change, like removing some paperwork because there is now a digital solution. This is just digitalisation. Digital transformation is when you change your business model," Mr Wrzalik explains.
It's precisely in this digital transformation where the opportunity lies for the CEE region. Recently, the region has been slowly shifting away from being an outsourcing destination to offering real competition for Western European companies. The days of just offering cheaper labour are on the way out.
"This is the moment for the transformation that we have to go through as an entire region, because our current growth engines are losing momentum. The low labour cost advantage is not sustainable, it's not going to be around for much longer," Mr Wrzalik points out.
Already, the wage gap in Poland has closed with Italy, Spain, and Portugal.
Germany, France, and the UK are next.
"We must find our way to compete in the modern world with other countries that are still richer and more developed than Poland," Mr Wrzalik explains.
Some sectors of the Polish ICT industry are already doing so. Gaming companies from the country are now playing on the same field as the biggest Western publishers and developers.
"Apart from the gaming industry I would mention companies like Asseco Poland and Comarch, big IT integrators," says Mr Wrzalik.

End to end solutions
To be considered on the same level as their Western counterparts, companies in the CEE region will have to gradually switch from offering simple services to delivering managed services and carrying out end to end projects, explains Mr Wrzalik.
He adds that this is the strategy that Unity Group is now pursuing.
"And the way we look for new customers currently is by looking for end to end project delivery assignments. We no longer offer those simple outsourcing models because we know it's not sustainable."
In the drive for digital transformation – sped up by the pandemic – Mr Wrzalik sees an opportunity for the region to come out on top and to be competitive with Western Europe. According to him, the money is there, both from government and EU projects. It just needs to be used well.
"Our segment, our IT sector can use this money to build great expertise, to build knowledge and use-cases and products that we can then offer to the entire world," he says. "This a once in a lifetime opportunity, the amount of money that will be and already is put on the market for IT projects both by government and the business and health sectors is tremendous. This is something that we need to take advantage of as a region.
"It's do it or die for CEE companies. The biggest outsourcers will survive but for smaller companies they will have to find their niche – and then excel in it. Otherwise, they will not be able to compete."
---
Unlike many news and information platforms, Emerging Europe is free to read, and always will be. There is no paywall here. We are independent, not affiliated with nor representing any political party or business organisation. We want the very best for emerging Europe, nothing more, nothing less. Your support will help us continue to spread the word about this amazing region.
You can contribute here. Thank you.