In the two decades in which I have lived, on and off, in Romania, I have become immune to the highly aggressive reaction that follows the publication of just about any article that dares to criticise my adopted home. Often, I don't even need to actually criticise Romania: merely reporting facts or having an opinion about a country that is not my own is considered impertinent.
It all began back in 1999, and the early days of the city guide I used to edit, Bucharest In Your Pocket.
As the first genuinely objective guide to the city, the welcome we received was muted, to say the least. Many locals didn't quite get what we were about. Nationalists, such as the late, despicable Corneliu Vadim Tudor of the extremist Greater Romania Party, used his overtly racist newspaper Romania Mare to call the first issue of the guide "a great swinery committed by the Hungarians against Romania."
The problem for the likes of Vadim Tudor was that although we were ostensibly a travel guide, we reported facts, and we were not blind to Romanian realities. We wrote that Bucharest was "a somewhat dirty, smoky and heavily-polluted city of two million people and half a million stray dogs." In 1999, that was a more than fair description. We printed the national average wage (then 1,172,000 lei, the equivalent of 82 US dollars), and noted how most pensioners were expected to "scratch out a living on 35 US dollars." While these figures were never disputed (they were correct), the simple fact that we had made such information available in English to a wide audience was taken as some kind of an affront to national pride.
In 2000 we were again in the headlines, after the newspaper Adevarul featured – on the front cover – an interview with a senator who called for our guide to be banned, saying that "this brochure says things that will not encourage foreign visitors to Romania." Adevarul went on to do a further hatchet job on us, claiming in a double-page spread that we "promote Bucharest as a city of thieves, false policemen, pimps and prostitutes, using the money of Romanian companies to do so."
Libel cases would follow – two, in two years, both against me personally – but I won both.
That the first few issues of the guide were printed in Odorheiu Secuiesc, a town in Harghita county where the majority of the population is ethnic Hungarian, did not help. Hence the sensationalist (and inaccurate) headline in Romania Mare.
It would be nice to think that over the past 20 years things have changed. Alas, for some, they have not.
As such, the fact that I am now doubly guilty of being both a foreigner and of having a partly Hungarian name (more on that later) means that for many people, I am not entitled to write about Romania. (Ignoring the fact that Romania's prime minister, Ludovic Orban, also has a Hungarian surname).
One particularly delightful commentator on social media last week dubbed me a bozgor (a derogatory term for a Hungarian, which literally translates as 'steppe dweller'), for writing this article in which we announced that the European Public Prosecutor Laura Codruţa Kövesi – ironically, a Romanian – had been named as Emerging Europe's Public Figure of the Year. He went on to suggest that once Romanians decided they had had enough of foreign scumbags like me, "I would not last long".

Well, I've lasted more than 20 years. Us bozgors must be hardy folk.
A few days later there was an equally acerbic reaction (surprisingly on LinkedIn, a social network I thought was more civilised than certain others) to this opinion piece I wrote looking at the question of autonomy for Romania's regions.
Again, accusations were made about my vaguely Hungarian name (and the fact that I had 'hidden' it). After all, the twisted logic goes, how can a foreigner with a vaguely Hungarian name possibly write objectively about Romania?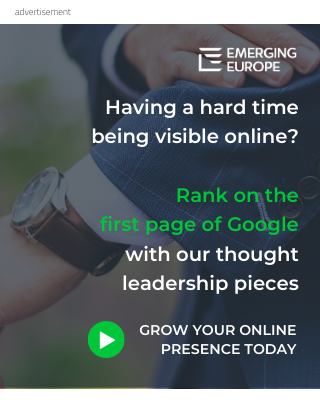 As immune to criticism as I may have become, a result of the libel cases, the nasty headlines and the outright lies directed against me (and, sometimes, my family) for so long, I have not, strangely, become immune to pity.
As such, I feel desperately sad for anyone so cravenly nationalist, so blindly committed to the insane idea of my country right or wrong, or simply misguided, that they would believe an experienced journalist incapable of being objective simply for having a Hungarian name.
Now, as for my name itself, it's a very simple story.
When my wife (whose father is ethnic Hungarian, and a retired Romanian army colonel) and I were married, we decided that instead of following appalling patriarchal tradition and consigning her family name (Balazs) to the dustbin, we would combine hers with mine. We both became Turp-Balazs, our official family name since 2001. Professionally, like most writers, I have stuck to the name I used when I first started out in this business, so it's just Craig Turp in my byline.
But it's Turp-Balazs that's written in my British passport, and Turp-Balazs that will be written in my Romanian passport when I get it.
By the way, the usual suspects will no doubt be appalled at the prospect of my becoming Romanian. (I am already, on paper at least, of Romanian Orthodox religion: I was baptised, full dunk, at a monastery shortly before my wedding).
First and foremost however, I am a European: and I plan to stay that way. I also plan on writing a great deal more about Romania, and the other countries of emerging Europe. Objectively, of course.
That's my job.
—
Unlike many news and information platforms, Emerging Europe is free to read, and always will be. There is no paywall here. We are independent, not affiliated with nor representing any political party or business organisation. We want the very best for emerging Europe, nothing more, nothing less. Your support will help us continue to spread the word about this amazing region.
You can contribute here. Thank you.