German companies are becoming increasingly more interested in seeking business opportunities in Belarus. Multiple conferences, bilateral meetings and trade missions organised in both countries are proving that point.
Peter Dettmar, German Ambassador to Belarus, spoke to Andrew Wrobel about the prospects for economic, societal, scientific and environmental collaboration between Europe's largest economy and Belarus.
The European Union is resuming the dialogue on trade affairs with Belarus. How do you see the trading potential between Belarus and the EU, and Germany, as the largest economy in the club?
The potential for trade between Belarus and Germany is high and far from being exhausted. At the last meeting of our bilateral, high level working group on trade and investment, which took place on the 13 October in Minsk, both sides underlined their mutual interest in boosting trade relations. A couple of days before that,  we held a "Day of the Belarusian Economy" working group in Hamburg; it was  an event that significantly contributed to raising interest in business and trade with Belarus and also in promoting
contact between German and Belarusian stakeholders.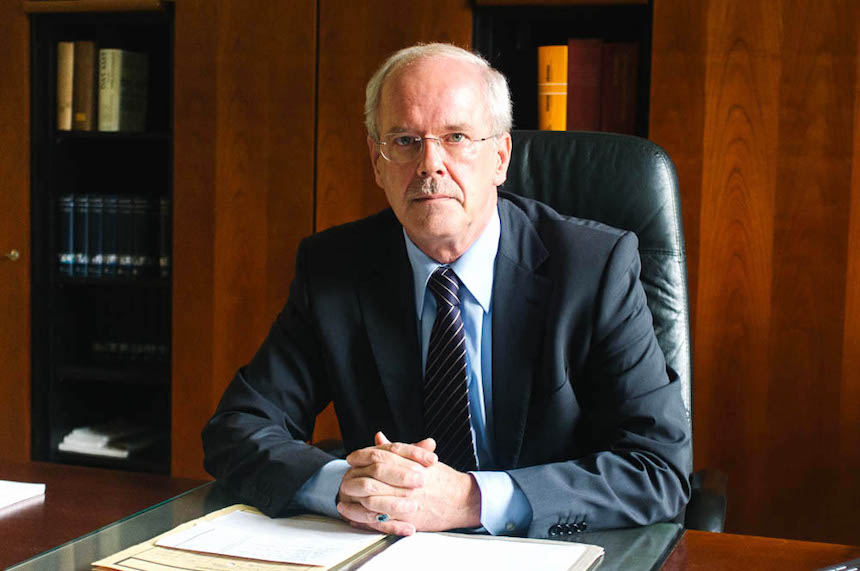 Unfortunately, the trade volume between our two countries has decreased considerably over the last 18 months. This is due, to a large extent, to the fact that the Belarusian economy has slowed down as a result of low prices of oil, oil products and potash fertilisers. In addition, imports from Germany have decreased as a consequence of the devaluation of the Belarusian rouble and a reduction in capital investment and consumer demand. In addition, a number of regulations concerning access to the Belarusian market are not favourable for German exporters. 
Regardless of this, two more business delegations from Germany will come to Belarus before the end of the year. I hope that all the delegates will have fruitful discussions with their Belarusian counterparts on how to promote trade and investment. Furthermore I believe that Belarus can do more to promote its economy and the competitiveness of its products in Germany. 
In February 2016, the EU lifted most of the sanctions against Belarus. You said that soon after that Belarus and Germany reached a new stage in their bilateral relations. How should that new stage be translated into practice and which areas offer opportunities, apart from trade?
I think that a lot has been achieved already. Just to give you some examples: a delegation from the German Bundestag visited Minsk in early October; the political foundations, Konrad-Adenauer-Stiftung and Friedrich-Ebert-Stiftung have carried out several projects in Belarus; a delegation of the youth organisation of the German Christian Democratic Party (the CDU) visited Minsk; the German Foundation on International Legal Cooperation has started seminars on a legal and judicial reform; we held the "5th Belarusian-German Energy Forum" on renewable energy and energy efficiency; and finally, we conducted talks about intensifying German language training at Belarusian schools. 
Apart from trade, investment and the promotion of small and medium-sized enterprises, I hope that we can also extend our bilateral cooperation into the areas of science and technology, the environment and climate protection. I am convinced that we have successfully started intensifying our cooperation within a wide range of fields and I am convinced that we will continue to do so.
You have been working in Belarus for quite a while. How do you see the country developing, as well as opening up to Western Europe?
After two years of absence from Belarus I returned to Minsk in September, last year. I definitely perceive more openness, today, from political interlocutors towards the West in general and the EU in particular. 
During the past months numerous meetings on a huge variety of topics have taken place, at different levels, between Belarus and the EU and Belarus and Germany. In comparison to my previous stay here I also notice more openness to discussing difficult subject matters such as the promotion of human rights, the rule of law and democratisation. This dialogue, and the exchange between the two sides, needs time and we still have a way ahead of us I order to gain a common understanding. However, we should and must continue this dialogue.
Each country has its own history, culture, traditions and experiences — what do you think Germany could teach Belarus and what could Belarus teach Germany?
We should not try to lecture each other. Perhaps we should listen to each other more carefully in order to develop a better mutual understanding.