Ukraine's parliament last month approved Diia City, a special economic zone providing a new legal and tax framework for IT companies, which the country and key partners believe will boost its status as a tech powerhouse.
For some time, IT has been one of the best performing sectors of the Ukrainian economy.
In 2020, Ukraine's exports of IT services brought in five billion US dollars, or 8.3 per cent of the country's total exports, making it Ukraine's biggest export sector. And this during a period when Ukraine's total service exports dropped by 28.5 per cent due to the Covid-19 pandemic.
---
---
Having long established a reputation for being a reliable destination for outsourcing, Ukraine is now looking to take its IT industry to the next level and establish itself as one of the world's tech powerhouses.
To accomplish this, in 2020, Ukraine's Ministry of Digital Transformation unveiled the Diia City programme.
Diia City is special economic zone with legal, tax and employment benefits for local and foreign tech companies. Tech firms with at least nine workers with an average salary of 1,200 euros per month are eligible to register to become members of the Diia City project.
"This is a project that we have been working on for over a year," says Ukraine's Minister of Digital Transformation Mykhailo Fedorov, one of the main architects of Diia City. "This is our answer to the question of how to increase by at least three times budget revenues from technology companies."
In addition, Fedorov hopes that the programme will help Ukraine break the glass ceiling, no longer viewed simply an outsourcing destination but one with the capacity to enter higher yielding markets.
"We have already become a strong global hub for outsourcing. Ukrainian developers are good, they develop products for start-ups all over the world. And now we want to have more boutique companies and start-ups. And this requires investment."
Doubling the number of IT workers
Through Diia City, Fedorov hopes that Ukrainian companies will produce 10 per cent of the country's GDP, compared to four per cent today. He has set a target of raising revenues generated by the IT industry to 16.5 billion US dollars by 2025, and to more than double the number of IT workers to 450,000.
The programme will require amendments to the country's tax code, which will be voted on later this year. Under the Diia City programme, companies may choose one of two tax regimes: they can either stick with the current corporate tax rate of 18 per cent, or switch to a new regime of nine per cent tax on transactions with entities that don't pay corporate income tax (such as non-residents of Diia City, individual workers, non-profit organisations).
This, according to Fedorov, is to encourage companies to do their taxes legally – or "in the white". Ukraine's IT industry is plagued by companies often shirking their tax responsibilities, claiming that they are too high for the sector; consequently, the government loses huge sums.
"Diia City is one of the best tax systems in the world…a company incorporated into Diia City will be able to pay up to five times less tax, if prior to this it paid tax 'in the white'," he tells Emerging Europe.
Furthermore, the programme introduces innovations into working relations. Companies are allowed to choose how to employ their workers: either with regular employment contracts, governed by Ukraine's labour code, as "individual entrepreneurs", the preferred working regime for most Ukrainian IT specialists, or as gig workers, a new tech employment category introduced by Diia City.
The terms and conditions of the employment of gig workers is to be governed by contracts between the workers and their employers. The working relations are not governed by Ukraine's labour code and are dictated almost entirely by the contract itself – this includes the length of the contract, termination conditions, benefits and working hours.
Flexibility
Ukraine believes that gig contracts will allow Ukrainian IT professionals to be flexible in the working conditions they are accustomed to. At the same time, they will receive a better level of social protection compared to, for example, individual entrepreneurs who are de-facto IT company employees yet are legally listed as contractors and are not guaranteed benefits such as vacations, sick leave, or maternity leave.
Ukraine wants gig contracts to strike a balance between an employee and an employer: gig workers will have more freedom to choose favourable working conditions compared to employees working under the labour code yet will have more social guarantees than individual entrepreneurs. Millions of gig workers around the world already enjoy the benefits of this model.
Nevertheless, the gig contracts have attracted some controversy.
"While the whole world tries to provide labour rights for gig workers, authors of the draft law introduce the term 'gig-worker' and 'gig-contract' in national labour legislation…moreover this draft law contradicts the positive draft law on signs of employment relationships aimed at combating the shadow and informal economy," says George Sandul, head of labour advocacy organisation Labour Initiatives.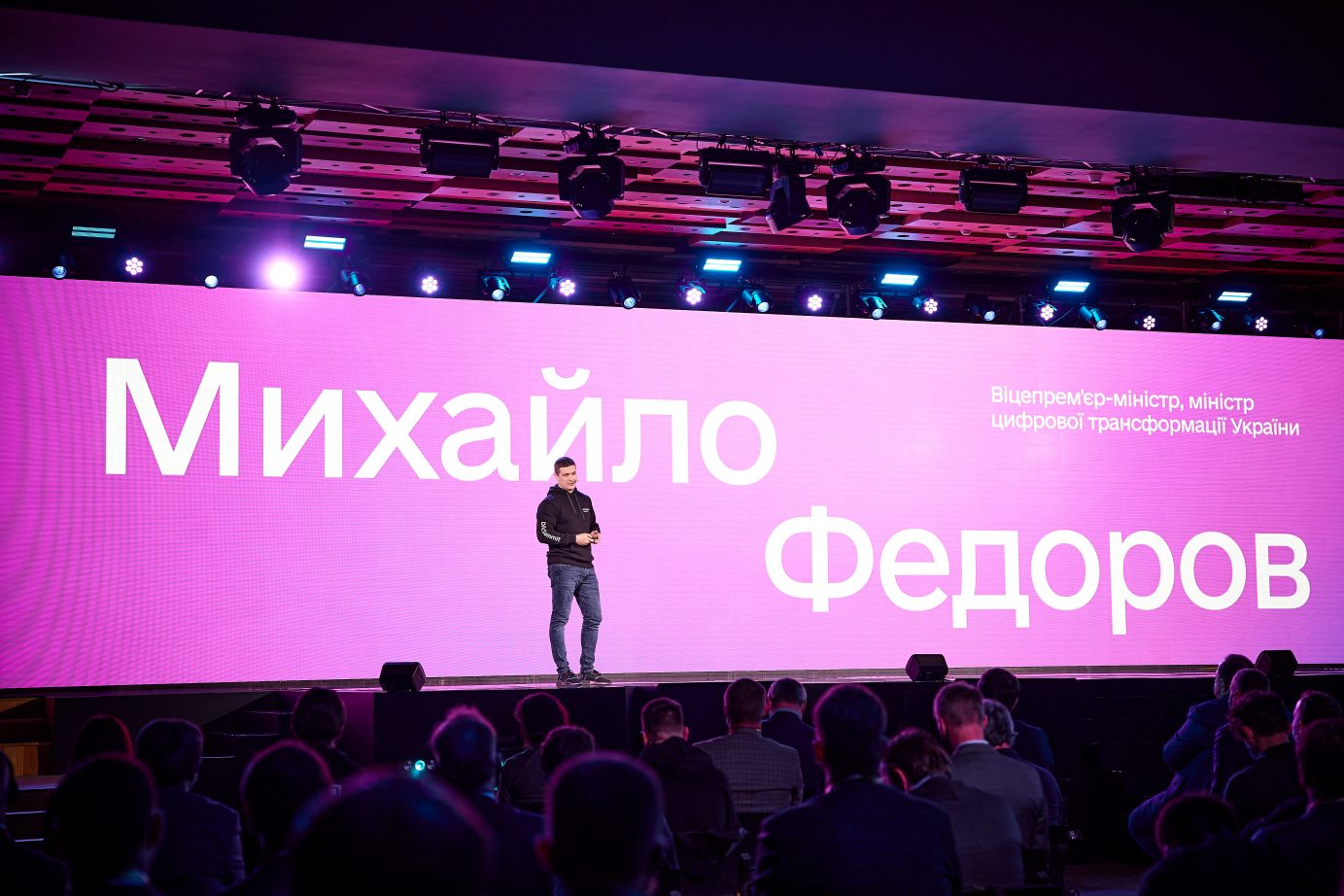 —
Fedorov says that the changes are crucial, however.
"Today, in essence, we still have the Soviet labour code which was written for a different economic formation," he says. "The task of the state is to create a better system, where specialists receive certain social protections and the opportunity to conclude individual contracts with employers. On the other hand, employers will gain flexibility and the ability to protect their intellectual property rights. The answer to this challenge is a new system of gig contracts, which we want to pilot and develop within the framework of Diia City, where an employer and an employee can sign an individual contract and all working conditions are prescribed individually."
Although Ukraine's labour code provides generous benefits for workers, this in practice is barely enforced, with a substantial portion of Ukraine's workforce either working informally, or through the aforementioned "individual entrepreneur" scheme. According to Sandul, Diia City's "innovations" in working conditions could spread to other industries, giving workers significantly less leverage in their relations with employers.
Olexandr Konotopsky, the head Ajax Systems, a leading Ukrainian IT company which deals with professional security systems, rejects this. He has called Diia City "a completely competitive jurisdiction" and says that it is "a real opportunity to work from home, without leaving anywhere".
Critics argue that not subjecting working conditions to the rights granted by the constitution gives employers much greater leeway to provide unfavourable conditions to their workers, and do the bare minimum required to hire people. If the supply of labour exceeds or matches demand, this gives workers a major disadvantage when negotiating the terms of employment. This goes doubly so for workers with more easily replaceable skillsets. And if such relations spread to other industries, particularly less skill-intensive ones, this could put Ukrainian workers in a significantly weaker position.
However, Fedorov believes that this a normal and even preferable arrangement in a free market.
"The person chooses the company, and the employer chooses the person. Therefore, it is a product of their joint agreement, which is normal in a free market. This only stimulates the development of better labour relations. The greater the demand for a specialist, the better working conditions."


—
A minimal state
He goes on to say that the state should have minimal involvement in governing working relations. "We are doing everything so that the state does not regulate these relations. The employer and the employee must decide for themselves how to work next. The state should not interfere, but only create certain rules."
Concerns have also been raised about the fate of smaller companies. Diia City is voluntary, and companies have to meet a certain threshold to be able to enjoy the benefits of membership. This leads to fears that small, up and coming companies won't be able to compete with the established heavyweights of the industry.
However, according to Anna Derevyanko, executive director of the European Business Association in Ukraine, the lowered taxes are a necessity to maintain the growth of the IT sector.
"Increasing the tax level could have led to dramatic results like industry stagnation…This is the issue which Diia City focuses on – the development of IT."
Furthermore, Derevyanko believes that such measures will keep Ukraine's IT industry competitive. "Many countries create favourable conditions for IT, like Belarus, Poland, Romania, Bulgaria. And if Ukraine doesn't have any answers to this – we will lose our competitive advantages on the global market. Such initiatives as Diia City help create conditions for IT business development in Ukraine to compete successfully for clients in the international arena."
Support from key partners
Furthermore, Diia City has attracted praise and optimism from foreign partners. "The recent adoption of the law on investment and development of the Diia City concept signals that the government is serious about improving the investment climate," says Alan Purcell, deputy head of mission at the United States embassy in Kyiv.
Andy Hunder, head of the American Chamber of Commerce in Ukraine also welcomes the initiative.
"It is important. It suits most players on the market and can give the IT industry what it has been waiting for for many years. But such an important initiative should be implemented only in the complex, including all the business community proposals to put Ukraine's IT industry at a new competitive level."
Yuriy Antonyuk, head of EPAM CEE, a leading software engineering firm, is another fan of the initiative.
"We have a unique opportunity to make a breakthrough for the development of the IT industry not only for the traditional sector I represent, but also for the digital services sector, for IT products solutions, as well as for product companies, start-ups, new high-tech directions and of course for supporting IT education, without which the development of our industry and in general development of the country is impossible. All this is concentrated in the concept of Diia City," he says.
Minister Fedorov has major ambitions for Ukraine's IT industry – and, according to him, the future is bright.
He points to Revolut and Reface, both Ukrainian unicorns. Diia City as envisioned by Fedorov will be the decisive push needed for Ukraine's IT industry to reach the next level.
"We can become Europe's centre for the creation of product companies in Europe. We have potential and we can gradually move from outsourcing to the creation of product companies that will launch their products first within Ukraine – and we have a fairly large country – then within Europe, and then scale to the whole world."
---
Unlike many news and information platforms, Emerging Europe is free to read, and always will be. There is no paywall here. We are independent, not affiliated with nor representing any political party or business organisation. We want the very best for emerging Europe, nothing more, nothing less. Your support will help us continue to spread the word about this amazing region.
You can contribute here. Thank you.