Since taking office in 2016 Uzbek President Shavkat Mirziyoyev has introduced some encouraging reforms, most notably in cleaning up the country's cotton industry and liberalising the economy. But a recent presidential election was an unwelcome reversion to type.
The result of Uzbekistan's presidential election, held on October 24, came as no surprise, with voters overwhelmingly choosing to return Shavkat Mirziyoyev to office for a second term.
---
---
Turnout was, as usual, high – 80.4 per cent of the country's voters cast a ballot – as was Mirziyoyev's margin of victory: the incumbent president took 80.1 per cent of the vote. Alternatives were few and far between, however: just four other candidates made the ballot paper, all from parties close to Mirziyoyev's government.
That no genuine opposition figures were able to stand for president has placed something of a cloud over much of the progress that Uzbekistan has made since Mirziyoyev took over from the deeply authoritarian Islam Karimov in 2016, promising to introduce reform and open up the country to new ideas and investment.
Mirziyoyev's reforms
Mirziyoyev, who served as Uzbekistan's prime minister from 2003 to 2016, is unquestionably popular. His time in office compares well to that of his predecessor, and the commitment to a reform package known collectively as "New Uzbekistan" has been broadly well received.
Unlike Karimov's heavily regulated and closed off Uzbekistan, Mirziyoyev has welcomed foreign investment, improved relationships with all of the country's neighbours, eased restrictions on religious practices and released political prisoners.
During his first term, Mirziyoyev transformed the lives of many Uzbeks by abolishing several Karimov-era restrictions, such as the need to procure exit visas before travelling abroad and limitations on the exchange of foreign currency.
However, some analysts are disappointed that Mirziyoyev, like his predecessor, continues to exercise unrestrained political power.
According to Temur Umarov, a research consultant at Carnegie Moscow Centre, in order to win the 2016 elections and gain popularity among citizens, "Mirziyoyev embarked on a programme of economic deregulation".
"The first signs of freedom of speech were seen, and the political elite began to restore its ties with society and with other nations. The main reason Mirziyoyev put reforms at the centre of his presidency was that he saw them as an effective way of securing public support and holding onto power," he says.
The effects of the Covid-19 pandemic have overshadowed some of Mirziyoyev's reforms and economic gains, and have led to an increasing unemployment rate and a soaring cost of living.
Strikingly, however, Uzbeks have became more engaged in politics, and around 300 protests against the government have been held over the past three years, something unimaginable during the previous regime.
"The primary rationale behind the reforms has been the economic standing of Uzbekistan and related challenges," says Anna Jordnaova, a research fellow at the Association of International Affairs, a Prague-based think tank. "Mirziyoyev wants to make the country a regional leader and an attractive location for foreign capital."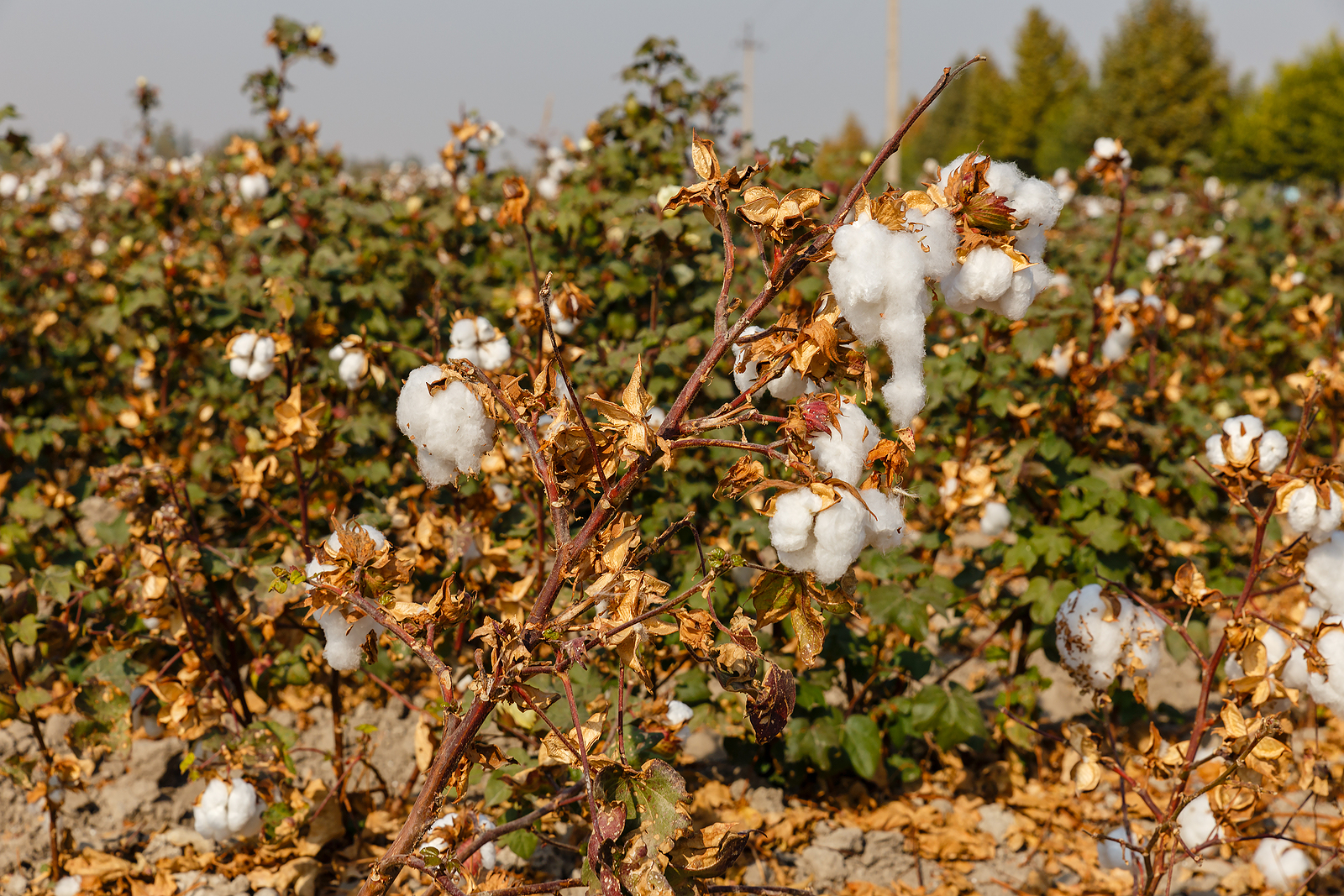 Clean cotton
One of Mirziyoyev's most positive reforms has been in cleaning up the country's cotton sector: notorious in the past for its use of child and forced labour.
In January, the International Labour Organisation (ILO) released a report that said while some local vestiges still remain, "the systematic and systemic use of child and forced labour in Uzbekistan's cotton industry has come to an end".
According to the ILO, the country has made significant progress on fundamental labour rights in the cotton fields. More than 96 per cent of workers in the 2020 cotton harvest worked freely and the systematic recruitment of students, teachers, doctors and nurses completely stopped.
Wage rises played a key role. The Uzbek government has significantly increased wages since 2017 and introduced a differentiated pay scale so that pickers are paid more per kilogram of cotton towards the end of the harvest, when conditions are less favourable and there is less cotton to pick. This also led to a significant drop in the prevalence of forced labour.
The elimination in March 2020 of production quotas, abolishing a system that was first instituted in the 1920s under the Gosplan system of the Soviet Union, was also important. That quota system — an integral part of the Uzbek economy for nearly a century — contributed to systemic human rights violations by encouraging the use of forced labour.
"Forced labour is not only socially and morally wrong, but is a serious violation of human rights and a criminal offence in Uzbekistan," Tanzila Narbaeva, chairperson of the Uzbek Senate and the National Commission on Forced Labour and Human Trafficking, said when the report was released. "In order to change behaviour, you need to change the way people think. We make it happen by working together as legislators, government officials, employers, trade unions, and civil society activists."

Constructive opposition
Despite success in the cotton fields, however, Mirziyoyev's administration has still been struggling to counter a narrative that his government has failed to deliver enough reform. It is this, analysts believe, which led to the careful management of the presidential vote. It's noteworthy that Mirziyoyev's vote share of 80 per cent fell short of 90 per cent he took in 2016.
According to Kristian Lasslett, co-director of UzInvestigations, the drop in support was aimed at choreographing pluralism in order to allow foreign backers to "point to a positive programme of general change".
International election observers flagged the absence of real opposition candidates as "highly problematic" and pointed to myriad irregularities at the polls.
In June, the government rejected the application of Khidirnazar Allakulov, an anti-corruption activist, to register a new opposition party, Truth and Progress (Hakikat va Tarakkiyot), claiming that half of the 20,000 signatures required to support his application were invalid. Only candidates backed by a registered political party could take part in the presidential election.
According to Heidi Hautala, the head of the European Parliament's monitoring delegation, Mirziyoyev's reforms are an encouraging sign of Uzbekistan's progress. However, she believes that the lack of competition in the election, together with the irregularities, remain "substantial obstacles in the path of Uzbekistan's democratisation process".
A post-election report from the joint observation mission of the Organisation for Security and Co-operation in Europe (OSCE) stated that swathes of voters had been added to electoral lists without proper controls, that people had voted without presenting the required identification documents, and that there had been cases of ballot box stuffing.
Jordanova says that the entire election process was managed and directed to preserve Mirziyoyev's public image.
"The participation of staunchly anti-system candidates could have jeopardised this image," she tells Emerging Europe.
"In authoritarian and semi-authoritarian regimes, so-called 'constructive opposition' may exist – as long as it does not challenge the system as such."
It remains to be seen if Uzbeks will get a real choice at the next presidential election in five years' time. Until then, they will be hoping that the limited reforms introduced so far continue – and at greater speed.
---
Top photo: Shavkat Mirziyoyev (Kremlin.ru).
---
Unlike many news and information platforms, Emerging Europe is free to read, and always will be. There is no paywall here. We are independent, not affiliated with nor representing any political party or business organisation. We want the very best for emerging Europe, nothing more, nothing less. Your support will help us continue to spread the word about this amazing region.
You can contribute here. Thank you.