Could Poland have been a testing ground for foreign meddling later rolled out across Europe and the US?
Put aside for a moment any thoughts of discourse theory, socio-political tectonics and sophisticated psephological modelling. This is a story of power and money, of bots, trolls and a brutal case of Big Powers and small countries caught between them.
---
---
On one side it is a tale of how post-Soviet Russia is trying to reclaim its influence in Central and Eastern Europe and in the process seeking to weaken the EU and also divert domestic eyes away from problems at home. From the US side, there was during the Donald Trump era an attempt to challenge the pro-EU status quo in the CEE region and in parts of Western Europe.
"A key part of [Trump advisor] Steve Bannon's plan was to encourage European countries to form an alliance in opposition to the EU. He said Russia would be a key ally," Caroline Orr Bueno, a behavioural scientist and journalist who studies conspiracy theories and misinformation, tells Emerging Europe.
Add into the mix a populist antipathy towards globalisation and the emergence of new global capital and data flows and a financial elite increasingly unhinged from the workings of whatever domestic economy it originally sprung from and the effects are explosive. Such flows are also very difficult to trace.
But conflating Russian and American operations seems misleading, even perhaps downright wrong. After all, Russia-US relations have deteriorated since Joe Biden upped pressure on the Kremlin after becoming president in January.
Special Counsel Robert Mueller's report into alleged Russian meddling in the 2016 election in the US showed how hard it is to prove such connections, even if there are any, especially in the digital age and one where money travels faster and less hindered by national regulatory regimes. Probes by the Federal Election Commission into Trump's campaign finance activities, including accusations of indirect (money funnelled through the National Rifle Association) Russian contributions, were blocked recently.
Enter Poland
So where does Poland fit in?
Poland is seen as perhaps the most Russo-sceptic country in Europe. The cornerstone of the ruling Law and Justice party's (PiS) mythology is that the Kremlin was culpable in the 2010 plane crash in Smolensk in western Russia that killed over 100 senior Polish political and military officials.
"Poland has a historically difficult relationship with Russia. There is no direct media involvement and no deliberate local strategy. This works indirectly, via a coincidence of narratives, predominance of anti-democratic discourse, and seeking to create narratives that play on pre-existing fears and prejudices," says Rumena Filipova, a research fellow at the Centre for the Study of Democracy.
But while PiS has been vociferously Russo-sceptic in public, the coincidence of PiS and Kremlin interests is at least worth exploring, some suggest.
Journalist Grzegorz Rzeczkowski, for example, believes Russian-backed operatives worked to discredit the pro-EU Civic Platform (PO) government a year before the elections it lost to the eurosceptic PiS in late 2015. In his book Foreign Alphabet, Rzeczkowski reveals some hitherto unknown events during a 2014 wiretapping operation that targeted PO politicians and had a major impact on shifting support from PO to PiS in 2015.
The weekly Polityka, where Rzeczkowski works, has since been sued by the Russian fuel company KTK for articles about its business relations with Polish coal businessman, Marek Falenta. Among several people involved in a wiretapping scandal in 2014 that helped PiS win the 2015 election, Falenta was the only one to go to prison. He is due out this September, with many hoping he will spill some beans.
"In 2014, Donald Tusk acted like a statesman. After the aggression against Ukraine, he took a sharp turn against Russia and worked a miracle: he convinced the Germans that Putin was the bad guy here. The Kremlin could not forgive him for this. Then those tapes were launched," Tomasz Piątek, a reporter at the newspaper Gazeta Wyborcza, says.
For now, however, most evidence is circumstantial. Radosław Sikorski, Polish foreign minister in 2014, for example, had taken a staunchly anti-Russian line after the Maiden uprising in Ukraine in 2014 and was very pro-EU. PiS, meanwhile, is seen as one of the more disruptive influences in the EU, a position obviously favoured in the Kremlin.
"Russia uses PiS, cynical PiS leaders more or less agree to it – but PiS voters are deceived. Of course, the Kremlin is not all-powerful, it does not generate all our problems. But it masterfully uses our problems to destroy us," says Piątek.
Others are sceptical anything more than a coincidence of interests can be proved. "It is farcical that someone writing for Polityka – a journal conjured up by Moscow disinformation team during the so-called thaw [post 1956] – accuses the conservative Polish government of being Moscow's toy," says Ewa Thompson, from Rice University in the US. "What this government proposes is the lowering of taxes, raising retirement pension, seven per cent GNP for health services, cheaper apartments, removing regulations concerning the building of small houses—no ideology at all, just a giant step forward, economically, for Poland."

Where it all began
Piątek's book Macierewicz and his Secrets, published in 2017, showed how Antoni Macierewicz – a PiS figure then at the heart of the intelligence community – had connections with the pro-Russian party Change and the millionaire and former special services agent, Robert Luśnia.
"Macierewicz has a powerful support network of people associated with Russia – such as Luśnia. This helped him climb to important positions, such as the minister of internal affairs and head of military counterintelligence. And in these positions, Macierewicz obtained information that strengthened his position even more," says Piątek.
"Macierewicz for example knows things about Kaczyński, regarding the financing of his first party, the Centre Agreement, he adds. "These are old things, but can still be embarrassing. Kaczyński is afraid of him."
Michał Lisiecki, the largest shareholder in PNPG, the owner of two right-wing weeklies (Wprost and Do Rzeczy), is also connected, says Piątek. Wprost published the wiretapping details in 2014.
Russia: Again or still?
"Russia is well known for its use of conspiracy theories to denigrate the West and undermine international alliances," says Orr Bueno.
"Many of these conspiracy theories play into the same grievances that fuel right-wing political movements, and they tend to go hand-in-hand with anti-immigrant sentiment, nationalist and separatist tendencies, protectionism, and support for authoritarian-style strongmen," she says.
"The Kremlin despises the west – in the same way the Soviets despised it (officially at least) – for its depravities, its malfunctions, its poverty, imperialism, and its wars," says Hilde Van den Bulck from Drexel University in Philadelphia.
"So, in a sense Putin's picture of the problems of America overlaps with the Alt-Right's analysis," she says. "The strategy is about disrupting existing institutions, weakening nation states' capacity to operate clear regulatory frameworks and independent politics. All this fits into the idea that the world is moving towards Big Bloc confrontation, with America having to size up to China and Russia – by virtue of its size and geography."
It is in this light that Bannon's 'economic nationalism' rhetoric perhaps makes most sense. What – after all – binds the interests of self-interested elites and the mass of people whose real incomes have stagnated for three decades better than nationalism, Van den Bulck asks.
"Bannon's analysis of the failures of America are pretty leftist, and his ideas on 'economic nationalism' are also part of that. Elite power manipulating markets to suppress wage labour, advocating the nationalisation of social media companies as public utilities, financiers creating a system of 'neo-feudalism' where the working class cannot own anything," says Aaron Hyzen from the University of Antwerp.
"But it's this contradiction between mistrust of the state and the need for a strong state that seems odd. Bannon believes there is no conspiracy, these economic facts are self evident. He proclaims the 'Age of Persuasion' is over, that politics today is only about motivating supporters to action," Hyzen says.
"Russia is currently operating on an outsourcing basis. It creates various external influence groups that work for it," Piątek says.
"These groups are largely competing with each other and the Kremlin accepts this because it works well. Agents who compete for Kremlin money try harder. There are also other competing networks in Poland. Ties, contacts or sympathies are also clearly with Do Rzeczy weekly, the Ordo Iuris foundation, and the MEP Ryszard Czarnecki," Piątek says.
The New York Times has reported that Russia's GRU is involved in "a kind of information laundering, akin to money laundering", wherein disinformation created by it is first spread to peripheral, lesser-known websites before it's republished by other, more popular Western resources with pro-Russian leanings, such as globalresearch.ca, which "amplify" the original disinformation, without evidence of any direct connections to Russian spy agencies. The paper also found 150 articles about the coronavirus pandemic published between May and July 2020 by websites associated with the GRU, with conspiratorial fabrications.
"Russian-backed media and bots spread continuous and repetitive propaganda, which mixes partial truths with outright fiction," Rupert Cocke, an investigative journalist who blogs about conspiracy theories at Sharpen Your Axe, tells Emerging Europe. "There is little commitment to consistency. The idea is to simultaneously entertain and confuse the audience, while keeping them off-balance."

US bots
Journalist and enfant terrible of the US and Polish New Right, Matthew Tyrmand, likes to tell the story of meeting the American journalist Anne Applebaum — wife of Radosław Sikorski — at a promotional event for her book Red Famine in 2017 in New York. "I was in the line to give her a copy of my book when she saw it was me and shrieked: 'Russian troll, Russian troll! Have him removed.' I replied: 'Madam, I am a Polish-American troll, thank you very much.'"
But some believe the distinction between American trolls and Russian trolls is perhaps not as clear-cut as Tyrmand might like to believe.
Tyrmand came to Poland a decade ago seemingly on a mission. His approach appears to have been twofold: one, develop high-level contacts in Poland. He became a special advisor for communication at the Ministry of Foreign Affairs, for example, with a remit to shape the "positive image of Poland in the international arena."
Two, promote an agenda set by Project Veritas, a right-wing initiative of US activists, led by James O'Keefe, and Erik Prince, the billionaire founder of the private military company Blackwater, and brother of Betty DeVos, Trump's secretary of education. Tyrmand is a board member. O'Keefe is not very open about who is funding the project, but reports suggest it is thriving financially. Its fundraising total for 2019 was up to more than 13.44 million US dollars, according to The New Republic.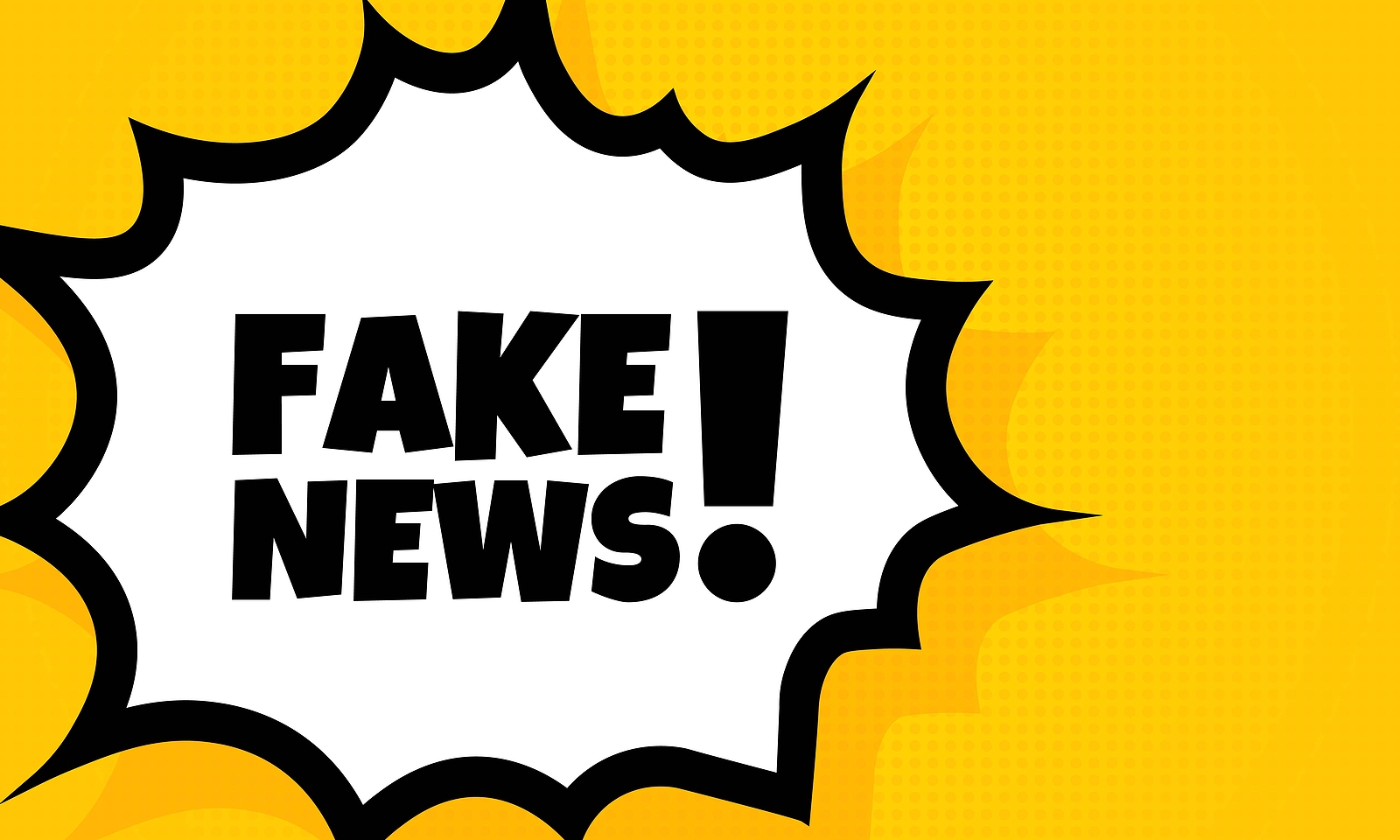 Internal Revenue Service documents uncovered by The Washington Post indicate that the Koch-affiliated organisation Donors Trust gave 1.7 million US dollars to Project Veritas in 2018. According to tax records obtained by PRWatch.org, an investigative watchdog group run by the Centre for Media and Democracy, hundreds of thousands of US dollars in donations to Project Veritas have come through a fund in Alexandria, Virginia, called Donors Trust, which specialises in hiding the money trails of conservative philanthropists.
On December 5, 2017, Tyrmand posted a photo of himself with Bannon on Facebook: "The General. More responsible that anyone in the world for changing the debate from right-left to elitist/establishmentarian-populist. With the dichotomy successfully shifted the political right […] should win elections for generations. Proud to have started writing on Poland for Breitbart at his behest and urging a few years ago."
But Bannon was by then a former Trump advisor, ousted from the White House. His political project, The Movement in Europe, had also failed and he had broken from Breitbart.
"For Bannon, the expansion into Europe via The Movement was in a sense a way of expanding his brand, moving into new markets," says Van den Bulck. However, that plan was stymied by electoral laws prohibiting foreign funding and PiS said it wouldn't be joining Bannon's coalition.
Meanwhile, the billionaires, Robert and Rebecca Mercer, have funded the Breitbart website and were, along with Bannon, founders and co-owners of Cambridge Analytica, which used illegally obtained data of Facebook users to conduct election campaigns, including Trump's in 2016.
Tyrmand was also a contributing writer at Breitbart. He said in February, that Bannon had recruited him to write for Breitbart about what was going on in Poland and Central Europe. "So, we were trying to push our ideas past the mainstream gatekeepers, which the silent majority embraced," Tyrmand told Chronicles, a magazine set up by his father, Leopold, a famous Polish-American writer, in the 1970s.
So, sue me!
Back in Poland, Tyrmand publicly declared his opposition to Gazeta Wyborcza and as street protests sprang up in Poland in response to PiS's anti-abortion legislation and attacks on the judiciary, he repeatedly suggested online that George Soros was stoking the unrest.
Tyrmand sued Piątek and Agora, publisher of Gazeta Wyborcza, over a 2016 article that described Tyrmand as "part of the global war by the right wing against democracy." It was one of 50 other cases against Agora by Poland's ruling party and its allies over articles, some of which have exposed alleged high-level corruption.
Tyrmand objected to several points in the article, including accusations he had been sympathetic to Vladimir Putin and that Project Veritas wages "informational warfare." In his testimony, Tyrmand argued that the article connected him "in this tenuous guilt-by-association to Putin."
He lost the case and after saying he would take the case to the Supreme Court, the deadline for doing so expired on May 17. The judge rejected Tyrmand's argument that he had been defamed. He ruled it was not defamatory to describe Tyrmand as part of Trump's circle when he had written for Breitbart and been associated with other pro-Trump players. The judge also said the description of Project Veritas was acceptable given that the group deploys sting operations to expose wrongdoing by liberals.
Tyrmand said he was "livid and rather disgusted, but not entirely surprised by the ruling" and he plan to appeal. Polish judges "evidently carry water for one political side but the long arc of life does ultimately bend toward justice," he said. Tyrmand moved back to New York in 2020.
History as a lived experience
"We certainly seem to have moved from an era in which conspiracy theories tried to get people to believe something untrue to a time in which conspiracy theories simply disorientate and move the ground on which any judgement about veracity can be made," Clare Birchall, from King's College London, tells Emerging Europe. "The role of key players and state actors in this shift is complex."
"National security is deadly serious. In the literal sense of the word deadly. It is crucial that we realise that we are at war with the Kremlin, not PiS," Piątek says. "This is about Poland, the West and democracy. I am amazed that so little is said about it."
---
Unlike many news and information platforms, Emerging Europe is free to read, and always will be. There is no paywall here. We are independent, not affiliated with nor representing any political party or business organisation. We want the very best for emerging Europe, nothing more, nothing less. Your support will help us continue to spread the word about this amazing region.
You can contribute here. Thank you.