Emerging Europe offers an abundance of opportunities for winter tourism. However, as many of the winter destinations in the region have grown in popularity, so have concerns over whether or not travel to some of these destinations can also be sustainable.
Sustainability has in recent years become a buzzword in the travel industry, often synonymous with concern for the environment. However, an often overlooked yet important aspect of sustainability is how economic activity impacts local communities.
The sustainability of various types of winter tourism is most frequently judged on the impact they have on mountain ecosystems, when in fact, the impact such tourism can have on local communities can be just as important.
In countries with emerging economies, residents of mountain regions are more likely to live in remote settlements with poor access to the essential services that are readily available in towns and cities, less likely to be in formal employment, and overall, more vulnerable to poverty.
According to the United Nations World Tourism Organisation (UNWTO), there are limited possibilities for creating wealth in most mountain environments, so mountain tourism can be a key income resource.
Bulgaria's poor example
Bulgaria's capital Sofia, where most of the country's wealth is concentrated, is situated amidst the three mountains: Vitosha, Pirin, and Rila. The city where almost 20 per cent of Bulgaria's population resides is also one of the few places in the country experiencing considerable population growth.
The rapid expansion of the city over the last few decades has resulted in the formation of some rather well-off residential neighbourhoods situated close to the mountains, such as the affluent Boyana neighbourhood at the foot of Vitosha, which is said to have a higher GDP per capita than France.
However, as you leave Sofia's suburbs, the traditional villages deep in the mountains reveal a very different picture. Abandoned houses, elderly residents surviving with little to no outside help, and generally inadequate living conditions are a common sight.
Bulgaria's success in generating a tourism boom can be attributed to adopting a mass tourism model, with businesses working with travel companies in both Western European and emerging European countries to offer very affordable seasonal package deals for beach resorts in the summer, and ski resorts in winter.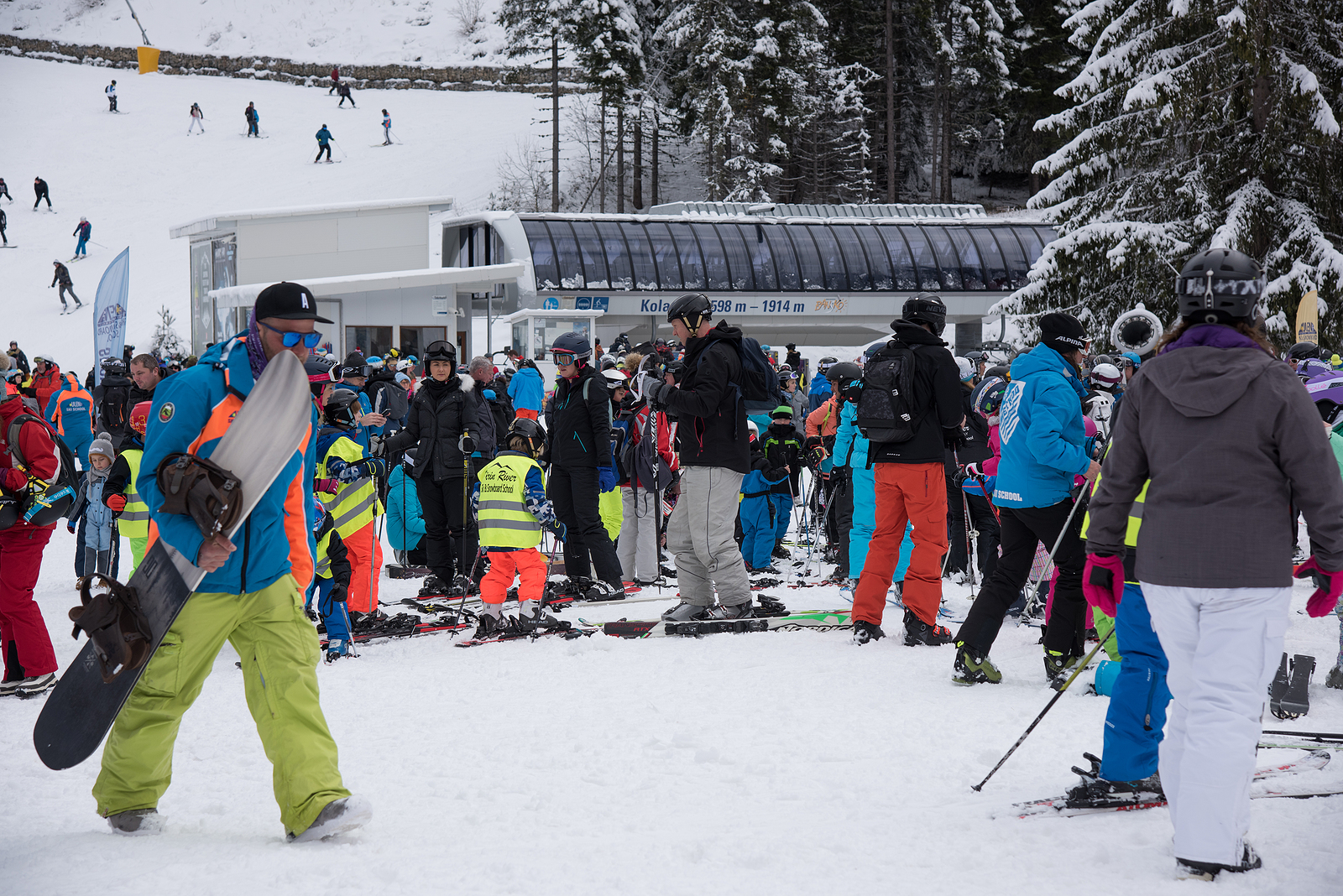 Even though Bulgaria's ski resorts are amongst the more popular winter destinations in emerging Europe, it is not clear to what extent the growth in visitors to these locations has helped improve the lives of the traditional residents of the mountains.
Tax evasion, misuse of EU funds, and involvement with organised crime groups are just some of the accusations that have been leveled against some of the businesses operating Bulgaria's lucrative winter resorts, while other profiteers are situated entirely outside of the country.
'Get as many tourists in as possible'
While the Bulgarian government continues its misguided efforts to simply get as many tourists as possible to visit the country, many have argued for the need to also make such visits beneficial to the nation as a whole rather than a limited number of private individuals with dubious intentions.
For many locals, and a growing number of foreign visitors, overcrowded mainstream resorts are becoming less appealing, instead preferring to spend their time and money in traditional mountain towns and villages during the winter months.
Mountain settlements with Bulgarian Revival and Ottoman architecture, like Koprosvshtitsa (100 kilometres from Sofia), Kosovo (26 kilometres from Plovdiv), and Orehovo (57 kilometres from Plovdiv) in the Rhodope mountains can offer unique winter accommodation and experiences, where businesses are also much more likely to be directly owned by locals, often offering locally-made crafts rather than mass-produced souvenirs.
Meanwhile, organisations such as the independent EcoSytem Europe, offer advice to travel agencies and small business interested in bringing in tourists, without negatively affecting the environment or the communities that live near locations frequented by tourists.
Milena Ignatova, co-founder and board member of EcoSystem Europe, says that sustainable tourism does not mean fewer tourists, but visits that are better distributed over time and territory, and definitely not less income than mass tourism.
"The difference between mass and sustainable tourism is the level of concern for the environment and for people, especially local populations," she says.
Georgia: Getting it right?
Another country in the region that is experiencing impressive levels of growth in winter tourism, but also notable issues with widespread poverty in mountain communities, is Georgia.
However,  the mountainous Kakheti region of Georgia has been described as a regional frontrunner in ensuring that an increase in visits to the country will be beneficial to as many Georgian residents as possible. The development strategy adopted by Kakheti is based on a value chain analysis, and prioritises local communities by looking at not just the overall increase of economic activity, but also the creation of new employment opportunities, cross-sector linkages, while also considering the levels of tourism-related income for local Kakheti communities.
Georgia, which boasts the best ski resort in emerging Europe, appears to be growing in popularity amongst travellers looking for a unique winter destination.
The number of visitors to the country could soon reach those of some better known emerging European winter destinations – both those which choose to encourage mass tourism (such as Bulgaria), or those simply located closer to traditional European winter destinations (such as Slovenia).
Many of these somewhat more frequently visited winter resorts and locations in emerging Europe are now also struggling with over-crowding and natural deterioration.
While such countries in the region appear to be making contrasting efforts to preserving the environment and offering tourism-related opportunities to local communities, Georgia appears to be at a crossroads.
With visitors to the Caucasus country continuing to grow it is vital for the whole country to follow the example of Kakheti and adopt forms of tourism that genuinely bring improvement to the lives of the local population.
—
Unlike many news and information platforms, Emerging Europe is free to read, and always will be. There is no paywall here. We are independent, not affiliated with nor representing any political party or business organisation. We want the very best for emerging Europe, nothing more, nothing less. Your support will help us continue to spread the word about this amazing region.
You can contribute here. Thank you.