The best way to travel around the Balkans is to hire a car, but if you're like me – skint but always open to meeting new people – there are only two options: bus and train. Oh, and hitching.
I've just been travelling around the Balkans and want to share my impressions in the hope that you will feel inspired to do the same. Accommodation, transport and food are cheap, the people are friendly, parts of it are stunning, and it's as safe as anywhere in the world.
---
---
I'm currently living in Sarajevo, Bosnia, where I'm doing one last job before getting into a life of independent travel, volunteering and writing books.
The job? Raising 50,000 UK pounds to publish a book that contains a unique collection of posters that were made during the Bosnian war. There are a few Croatian and Serb posters but most of them are by Bosnian artists, graphic designers and various organisations that wanted to protest about their nation being ripped apart by the neighbours – as Poland was in 1939 as a result of the Nazi–Soviet pact.
(If you'd like to see some samples from the poster book, which we'll be publishing next year, you can do so here).
Anyway, from Sarajevo I went to visit some friends in Bucharest, Romania. The quickest overland route is via Belgrade, but I decided to come back via a longer but more beautiful route: through Bulgaria, North Macedonia, Kosovo and the Sand Jack region of Serbia: a big loop through the Balkans.
On the buses, because trains are rarely an option
The best way to travel around the Balkans depends on your approach and budget. If you're loaded and like to avoid strangers you'll want to hire a car but if you're like me – skint but always open to meeting new people – there are only two options: bus and train.
Buses are the main option in the former Yugoslavia and although they're cheap please don't rely on bus information you find online as it's almost certainly out of date. I got into the habit of arriving at a bus station and immediately buying my next ticket.
Trains are also cheap, but slow and only really an option in Romania and Bulgaria, as there aren't many train lines in Greece or the former Yugoslavia.
Hitching is a useful back-up method for when the bus doesn't go in your direction, as happened when I tried to get from Belgrade into Romania (you can read about that experience here).
I love hitching as it's a good way of meeting people, learning a few words in a new language, and (sometimes) getting an insight into the driver's dysfunctional country. Most people I've met in the region are friendly, interesting, cynical and fun. But, if you're hitching, offer them some money – the equivalent of a bus fare – and I'm ashamed to say that I didn't offer my last driver anything when he took me from the Serb/Romanian border into Timișoara.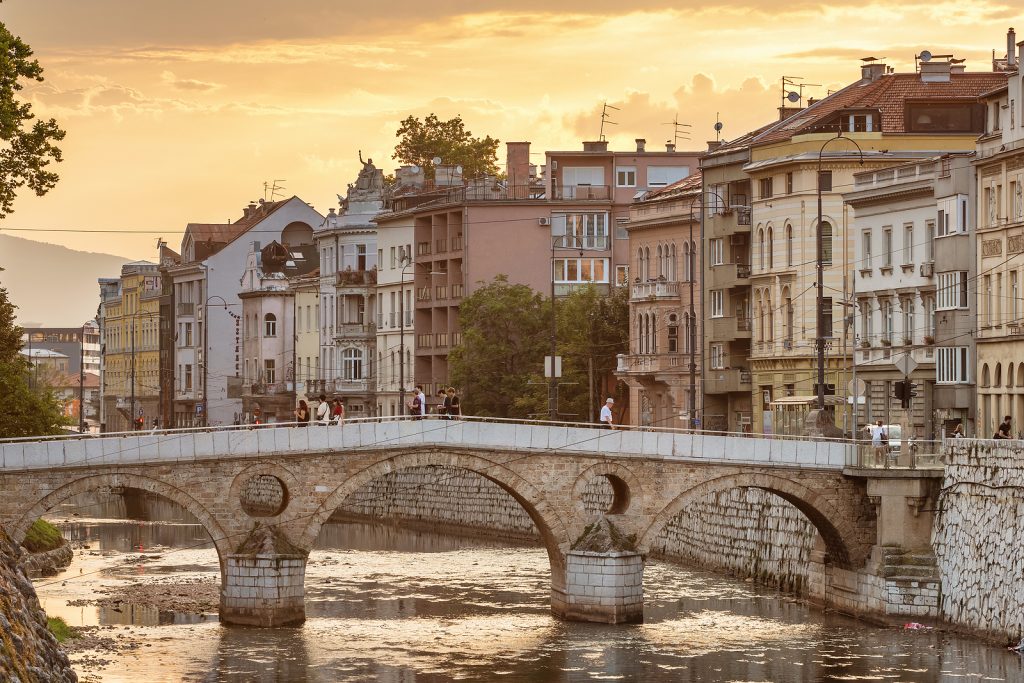 Is it safe to travel in the Balkans?
Even though the Balkans are beautiful – lots of ancient cities, spectacular mountains, and beaches to die for – many people think it's dangerous.
It was dangerous during the Bosnian and Croatian wars but that finished over 25 years ago and the people of this region are far less aggressive, on the streets, than you would experience in the UK – where aggro seems to be baked into our DNA.
I've travelled around the Balkans many times over the last 30 years and I can't remember once feeling scared, even during the Bosnian war when I visited the city of Tuzla twice.
In my experience, the most friendly people in the Balkans are the Romanians and the least friendly are the Bulgarians. Overall, they're quite polite even if they can be a bit rude and cold in restaurants and shops. If you ask a young person directions on any street in the Balkans the chances are high that they'll speak decent English and be keen to practice it.
They'll also look after you – there's an ancient tradition of looking after guests – and that's why I can assure you that travelling in the Balkans is totally safe. You'll be safer in the Balkans than you would be on a Friday night in many British cities I can think of.
At the end of my journey I got back to Sarajevo, but I was buzzing with energy that two weeks of travel had given me. I had to keep going and so I went to Split, Croatia, for the weekend, using the one good train line in Bosnia – Sarajevo to Mostar – and then the bus. It was great to get a glimpse of the sea.
A final word: I've just heard the news that 46 people were killed on a bus travelling on the same route I just went on, from Bulgaria into North Macedonia. My heart goes out to the families of those unfortunate victims. I'm really sad about it. I know the buses in this region are generally old but the drivers are usually good and there's never been such a big tragedy like this in the region. I don't understand how it happened. Hopefully it will lead to stricter measures regarding the old buses that connect the cities of the Balkans.
---
This is an abridged version of Rupert Wolfe-Murray's account of his travels in the Balkans, which can be read in full here.
---
Unlike many news and information platforms, Emerging Europe is free to read, and always will be. There is no paywall here. We are independent, not affiliated with nor representing any political party or business organisation. We want the very best for emerging Europe, nothing more, nothing less. Your support will help us continue to spread the word about this amazing region.
You can contribute here. Thank you.