Rzeszów in eastern Poland has over the past decade or so become one of the country's most go-ahead cities. Its mayor Tadeusz Ferenc talks to Andrew Wrobel about the city's future.
With almost 200,000 inhabitants, Rzeszów is the largest city in southeastern Poland. How does the city stand out in the broader context, not only within Poland but also beyond?
Well, you mentioned the number of inhabitants so let me begin by saying that only two cities in Poland currently have a growing population, and they are Warsaw and Rzeszów. We can see the effects of that already. Some 3000-3500 new flats are being built every year and about 80 per cent of them are being purchased by newcomers.
We also have a large number of students, around 60,000 — the highest number of students per 1000 inhabitants in the European Union. Local businesses are waiting to hire them, mainly in the aviation sector, which is the most developed industry, followed by astronautics and ICT: the most modern industries.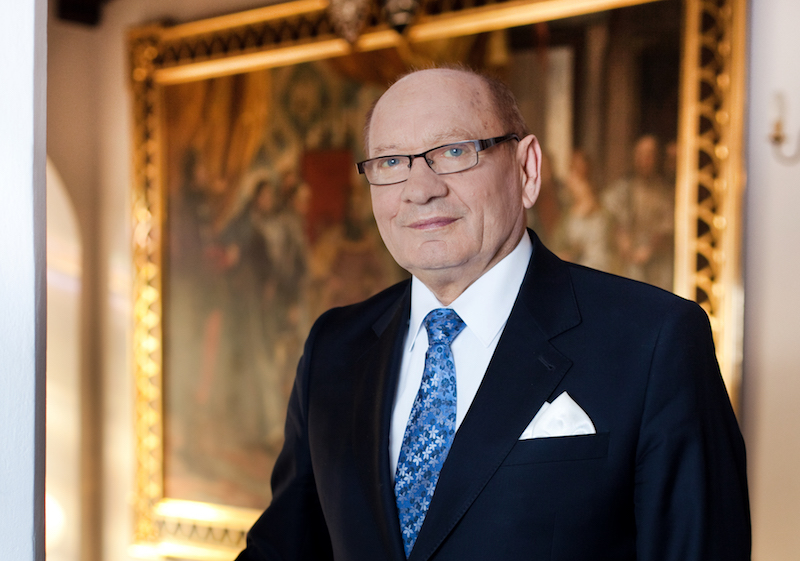 If we compare GDP growth in Poland and in Rzeszów over the last 10 years, we see that Poland grew by 34 per cent and Rzeszów — by 58 per cent.
We continue improving infrastructure in and around the city. With the A4 motorway, it is now possible to get to Portugal from here entirely by motorway. Within the city, we have introduced an Intelligent Transport System (ITS) which has reduced travel time by up to 6 minutes on some of the city's busiest roads, with road capacity increasing by up to 40 per cent. We have over 500 Wi-Fi hotspots which offer broadband to under-served homes and economic areas, 187 schools and city buildings have super-fast broadband of up to 200Mbps, whilst over 650 fixed and 400 pan-tilt-zoom CCTV and automatic number plate recognition cameras monitor public safety and traffic.
This smart city initiative developed by Cambridge Broadband Networks was recently named Best Digital Transformation Project at the Global Telecoms Awards 2017. Rzeszów is part of the so called Aviation Valley.
How about air infrastructure and flight connections?
A new airport was completed six years ago with one of the longest runways in the country — 3200 metres, which means that even the largest aircraft can land and take off in Rzeszów. The airport operates national and international flights, including to Germany and the UK. We also have a cargo connection with Miami, Florida. On March 12, 2018, LOT Polish Airlines is launching direct flights to Tel Aviv and on April 29 — to New York in the US.
Like I said earlier, the city is located in the eastern part of Poland, which is considered less developed. Do you see it as an advantage or a challenge?
The way I see it is that everything depends on the inhabitants and here we have very entrepreneurial and educated people, so it's definitely an advantage.
So, let's talk about people. You mentioned access to talent. How do you see further growth of the business services sector in Rzeszów?
Well, we already have 40 business services centres which employ about 4500 people and the sector will continue developing. There is increasingly more office space in the city. We are also very close to Kraków, which is the most important outsourcing destination in Poland, and to Ukraine. There are now about 2000 Ukrainian students in Rzeszów.
Do you think it's difficult for the city to attract new talent?
Let's look at salaries. The average monthly salary in Poland amounts to 4200 złotys (998 euros) and here it is 4319 złotys (1027 euros), which is higher than in Bydgoszcz, Toruń, Jelenia Góra, Lublin or Białystok.
We have already named a couple of prospective industries in the city. What sort of investors do you see coming to Rzeszów?
There is a wide range of them: pharmaceuticals, furniture production, manufacturing of Harley motorcycles, but I would say aviation is the most common. This demonstrates that we are very innovative here.
You've been the city's mayor for 16 years now. How do you imagine Rzeszów in the next 10-15 years?
I was born in Rzeszów and have lived here most of my life with short breaks when I was a student in Lublin. I also lived in Africa for three years and worked in the US. Over the last 16 years the city has changed dramatically. It will also grow as we are planning to extend the city by adding small surrounding villages to Rzeszów.
It is a smart, clean and safe city, open and tolerant. We invite people to come and see Rzeszów. We want to show them the city but also learn from them, and introduce new solutions.