From a veritable election marathon in Bulgaria to hope for change in Moldova, from threats of Russian aggression in Ukraine to vaccine hesitancy in Bulgaria and Romania, this is our review of 2021 in Central and Eastern Europe.
Bulgaria held no fewer than three parliamentary elections in 2021, the country's political crisis only coming to an end in December when Kiril Petkov was sworn in as prime minister at the head of a coalition government including his own Continue the Change party, Democratic Bulgaria, and the Bulgarian Socialist party. Petkov's party, which won the country's third election of the year in November, did not even exist when Bulgaria held elections in April and July.
Also in November, Rumen Radev – backed by the Bulgarian Socialist party – won a second term in office as Bulgaria's president.
While the new government has made fighting corruption its top priority, it remains to be seen if Bulgaria will change its stance towards North Macedonia.
Bulgaria has been blocking the start of accession talks between North Macedonia and the European Union since November 2020 over several disputes, primarily language and minority rights. In short, Bulgaria objects to the notion that the Macedonian language is separate from Bulgarian, insisting it is a "dialect". Sofia also wants Skopje to recognise the "Bulgarian origins" of the Macedonian nation.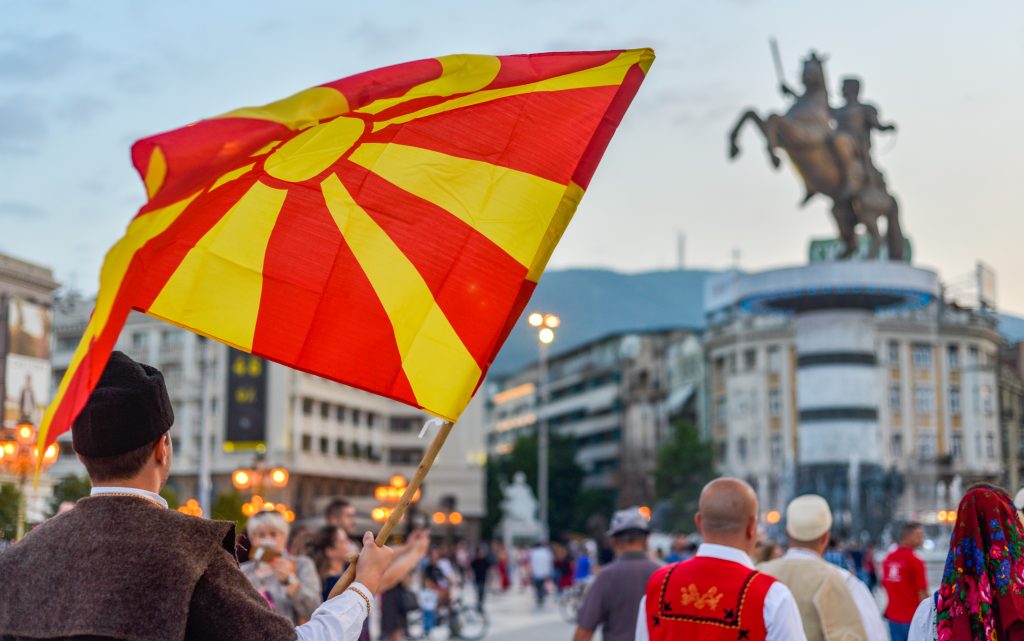 The stalled EU accession process cost North Macedonia's Prime Minister Zoran Zaev heavily in local elections, held in November, forcing him to resign. He eventually left his post two months later. Dimitar Kovachevski is his likely successor.
The Bulgarian veto has caught Albania in its net: Albania and North Macedonia's bids for EU membership have so far been coupled, with both nations preparing for negotiations to begin in parallel.
In May, the EU's Enlargement Commissioner Olivér Várhelyi hinted that Albania could go its own way, but the idea has so far gained little traction, angering Tirana.
Indeed, EU enlargement in the Western Balkans as a whole is currently stuck. At a summit in October, the EU failed to offer the six countries of the region any kind of roadmap towards EU membership.
"In all frankness, there is discussion among the 27 [existing members] about our capacity to take in new members," said Charles Michel, president of the European Council.
Perhaps the greatest concern in the Western Balkans this year has been secessionist noises emanating from Bosnia and Herzegovina's Republika Srpska. At one stage, there was even talk of war. That looks unlikely, but the likelihood of any positive developments is equally remote. As has been the case for the past 26 years, "Bosnia and Herzegovina is not at war" is likely to be as good at it gets.
It's no wonder then that some of the countries of the Western Balkans have taken matters into their own hands, creating the Open Balkans initiative – a kind of mini-Schengen zone of free movement of goods, services, capital and people. It so far includes just Serbia, Albania, and North Macedonia, but after a summit in Tirana in December it does look as though it will become a reality soon.
In Belarus, no change
A migrant crisis on the border of Belarus and Poland (and to a lesser extent Lithuania) threatened at one stage in November to become an armed conflict.
For months, the Belarusian regime of Alexander Lukashenko had been facilitating the movement of migrants – primarily from Afghanistan, Syria and Iraq – to its western borders, with Poland and other EU countries accusing Minsk of trying to provoke a new refugee crisis in Europe.
While the crisis was unquestionably provoked by the Lukashenko regime, the response of both Poland and the EU as a whole did not help. It's high time that we prevent dictators like Lukashenko from being able to use refugees and migrants and weapons, and the best way to do that it simply to stop viewing them as such.
The migrant crisis was only the latest in a string of provocations by Lukashenko, who remains in place as the largely illegitimate president of Belarus. In May, Belarus forced a Ryanair flight from Athens to Vilnius to land in Minsk on May 23 and arrested one of its passengers, an opposition journalist and activist, Roman Protasevich.
Described as a "state hijacking" the incident led to new sanctions against Belarus, including a ban on Belarusian airlines from the EU's airspace and airports, but did little to deter Lukashenko.
Later in the year a court in Minsk sentenced Sergei Tikhanovsky, the husband of Svetlana Tikhanovskaya, the leader of the Belarusian democratic opposition, to 18 years in a maximum security prison.
One of the many hundreds of political prisoners in Belarus, Tikhanovsky, a popular YouTuber, was first arrested last year shortly before a presidential election in which he had intended to run against Lukashenko.
Mrs Tikhanovskaya instead ran for president in his place, and by any objective measure defeated Lukashenko.
"I think that they wanted to humiliate me. They saw me as a housewife, who nobody would vote for. They didn't believe that a housewife would unite people," Tikhanovskaya told Emerging Europe in September when accepting the Public Figure of the Year award. She also called for more sanctions.
"They work," she said.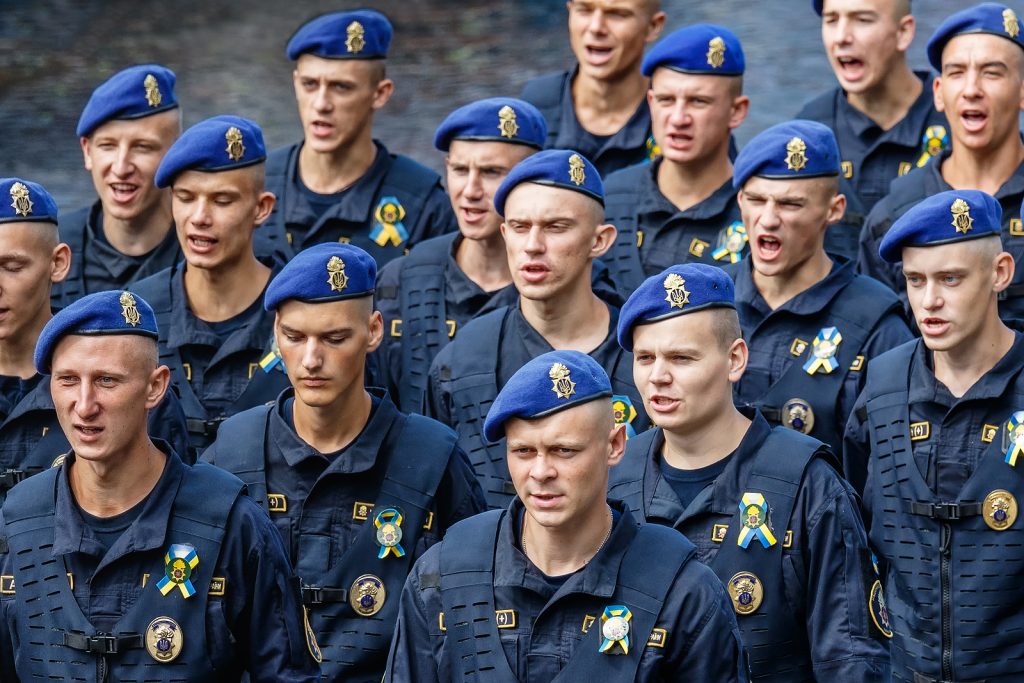 Ukraine under threat
Ukraine spent much of 2021 facing the threat of a new Russian invasion.
Russian forces first assembled in huge numbers on Ukraine's borders in March, only to stand down a month later. Throughout the autumn they returned, however, prompting NATO to declare that any invasion could trigger serious consequences, although the alliance's boss Jens Stoltenberg once again underlined the difference between an "ally" and a "trusted partner".
"I think we need to understand the difference between a NATO ally, such as Latvia, the other Baltic countries, Poland, Romania, and a close and highly valued partner, Ukraine," he said.
Ukraine also remains under threat from the imminent loss of gas transit fees, worth billions of US dollars, following the completion in September of the Nord Stream 2 pipeline that will deliver gas directly from Russia to Germany.
In May, the United States – previously long-opposed to Nord Stream 2 – reached a deal with Germany that allowed for its completion in exchange for heavy investment in Ukraine's energy infrastructure and a promise to sanction Russia should it ever use the pipeline as political leverage over Europe.
Since then, however, Germany has sworn in a new government, and its new foreign minister, Annalena Baerbock, whose Green party had made blocking Nord Stream 2 a key part of its election manifesto, has made it clear that Germany would be prepared to halt the pipeline, "in the event of further escalation".
Germany has so far not authorised the pipeline because it does not meet the rules of European energy legislation. Germany's energy regulator halted its certification process of the pipeline in November, saying its operator was based in Switzerland, not Germany.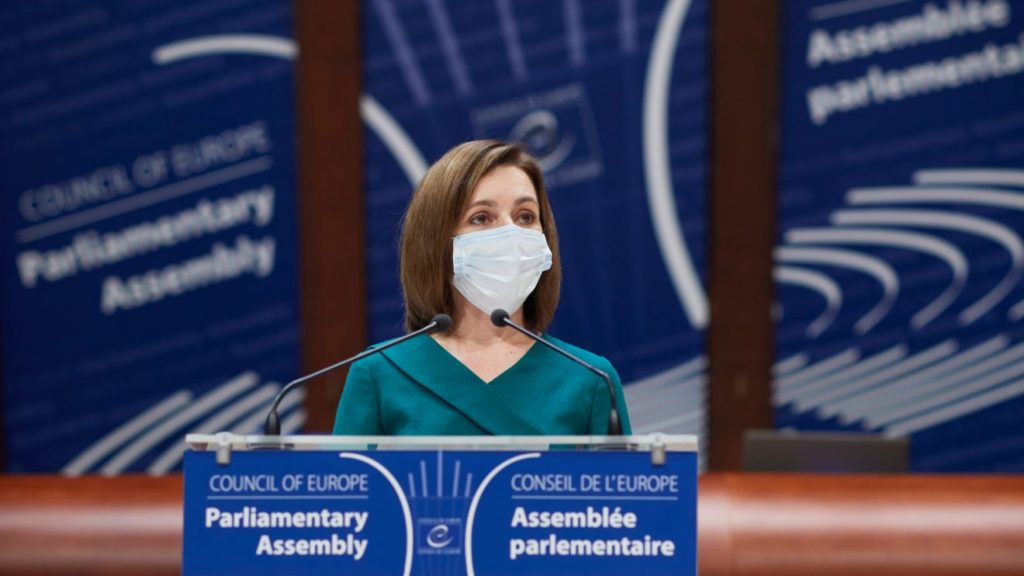 Moldova: The region's great success story
One of the great success stories from emerging Europe in 2021 came from Moldova, where President Maia Sandu, undeterred by repeated setbacks, managed to force an early parliamentary election that her party comfortably won.
With an ally, Natalia Gavrilița, now in place as prime minister, Sandu has the opportunity to reform Moldova's judicial system. The World Bank last year described as corruption in the country as "systemic", while the country was ranked 115th out of 180 countries in Transparency International's 2020 Corruption Perception Index.
While the landslide victory of a pro-European party in Moldova's parliamentary election was portrayed as a kick in the teeth for Russian interests in the country, it also called into question Romania's influence in Moldova.
For the first time in its independent history, Moldova has a leader who does not need a Romanian (or a Russian) to open any doors for her.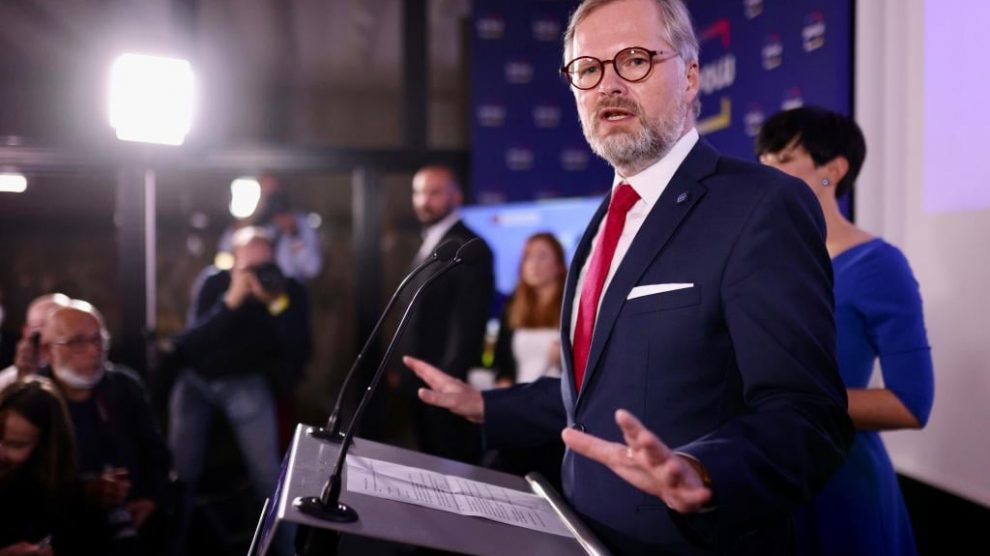 All change in Czechia, Romania. Signs of change in Hungary
There were also elections this year in Czechia, which ditched controversial PM Andrej Babiš after revelations emerged that he had put 22 million US dollars into shell companies to buy 16 properties in southern France, including a chateau.
The country's new prime minister is Petr Fiala, who leads a broad coalition including his own Civic Democrats, the Christian Democrats, the liberal TOP 09 party, the Pirate party and STAN, an independent group of mayors and non-aligned officials.
There was no election in Romania, but the country did get a new government. President Klaus Iohannis once vowed to consign the country's Social Democrats to history, but in November he gave them his blessing to lead the country once more.
We also now know the identity of the candidate Hungary's opposition is hoping will be able to topple Prime Minister Viktor Orbán in a parliamentary election early next year: Péter Márki-Zay, the mayor of the small town of Hódmezővásárhely.
A political outsider with no party affiliation, Márki-Zay won a primary election to choose the Hungarian opposition's prime ministerial candidate in October.
Hungary's opposition – including the Socialists and formerly far-right Jobbik party – first united in 2020 after reaching the conclusion that only collective candidates could defeat Viktor Orbán and his Fidesz party, which has hitherto been favoured by Hungary's voting system in which the majority of seats in parliament are elected in single-member, first-past-the-post voting districts.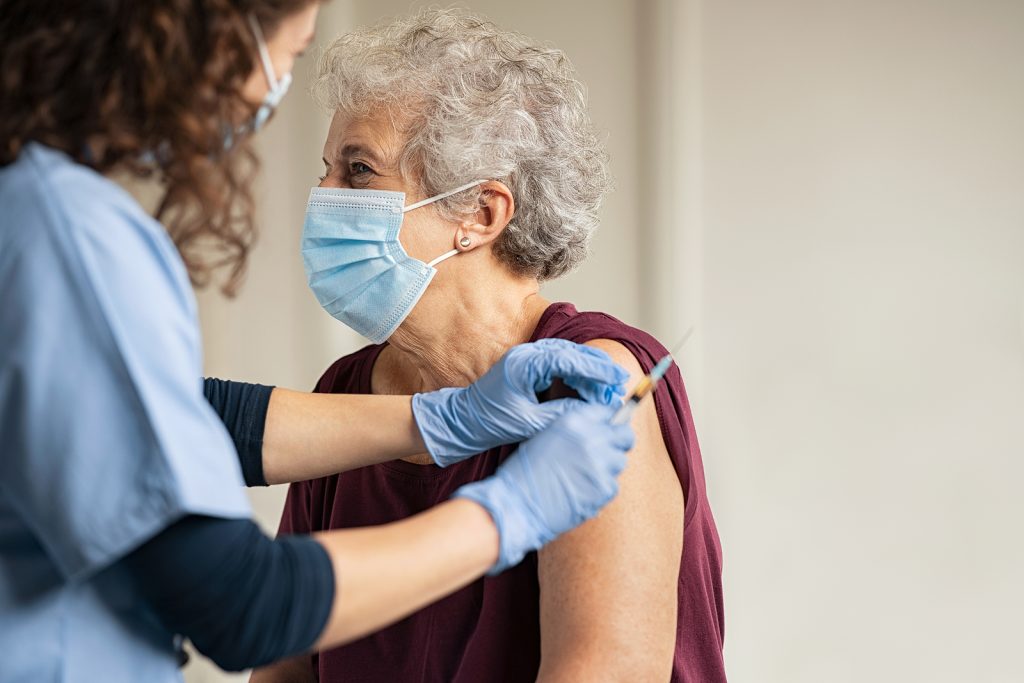 Covid-19
Finally, a word on Covid-19.
Vaccination rates throughout much of emerging Europe remain well below European Union averages.
While Lithuania and Czechia are close to EU levels, with an uptake rate of 72 and 69 per cent respectively, things are much bleaker in Bulgaria where just 29 per cent of the population is fully vaccinated, significantly lagging behind even Romania where 43 per cent of people have now been jabbed.
The reasons for this vaccine hesitancy are many, but the region's authoritarian past is not one of them.
The good news is that the region's economic recovery has been faster than expected, although prospects remain bound to the evolution of the pandemic.
According to the Vienna Institute for International Economic Studies (wiiw), the economic outlook is positive across the board, even though the recovery in emerging Europe is expected to lose some momentum in 2022 (3.7 per cent) and 2023 (3.5 per cent).
The strongest growth next year will be in Croatia (five per cent) and Poland (4.9 per cent), as well as in Montenegro and Kosovo (4.8 per cent).
But to make the recovery sustainable, wiiw also believes that the region must focus on innovation.
Since the mid-1990s, many of the CEE countries have made impressive strides in the economic catch-up process. However, the previously successful model of taking over labour-intensive production steps and acting as an "extended workbench" of Western companies has reached its limits.
---
Unlike many news and information platforms, Emerging Europe is free to read, and always will be. There is no paywall here. We are independent, not affiliated with nor representing any political party or business organisation. We want the very best for emerging Europe, nothing more, nothing less. Your support will help us continue to spread the word about this amazing region.
You can contribute here. Thank you.